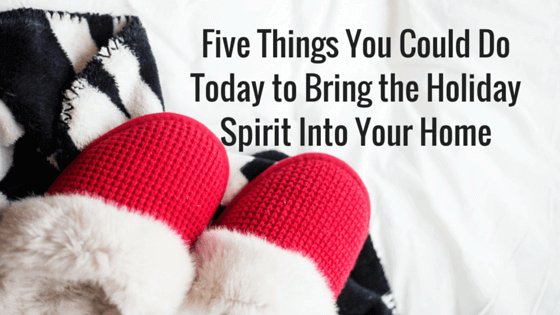 Years ago, when my boys were teenagers, we moved from one home to another right around Christmas. Needless to say it was mayhem and they weren't too happy with me.
I was a wreck, moving into a fixer upper, working 80 hours a week at my accounting job, commuting two hours a day, and trying to make it all happen.
It was the night before Christmas, and there were no decorations or tree. All the decorations were packed in boxes and the boxes were behind even more boxes.
I left work early on the 24th and ran to Home Depot, The Dollar Store, and Kmart, grabbing all the leftover decorations and a half-dead tree (for real cheap, too).
Let's just say, that was the funnest Christmas eve we ever had, pulling out goofy decorations and putting it all together. Nothing matched, but it was fun and we laughed.
We still talk about that Christmas and how we improvised to make it merry.
This year I has been mega busy, and once again there are no decorations in my house (partly because our puppy, Daphne will eat them all).
So if you're like me and too busy to decorate, here are some helpful decorating ideas.
Five Things You Could Do Today to Bring the Holiday Spirit Into Your Home.
Tie your throw pillows with big, fat holiday ribbon to make them look like a gift (oh, yeah there are no wrapped presents at my house, it is going to be a gift card kind of year)
Fill a clear vase with peppermint candy for a cute and easy decoration.
Hang your holiday cards on a string on your fireplace mantle (take them down if you light a fire!)
Wrap your front door to look like a Christmas present (I bought wrapping paper a few months ago, so at least it will get some use!)
Fill a large vase with silver or red glass ornaments (and if you shop for them on Thursday they will be real cheap).
This is wishing you and all your loved ones the best of holidays.
And May Your Days Be Merry and Bright in the New Year!