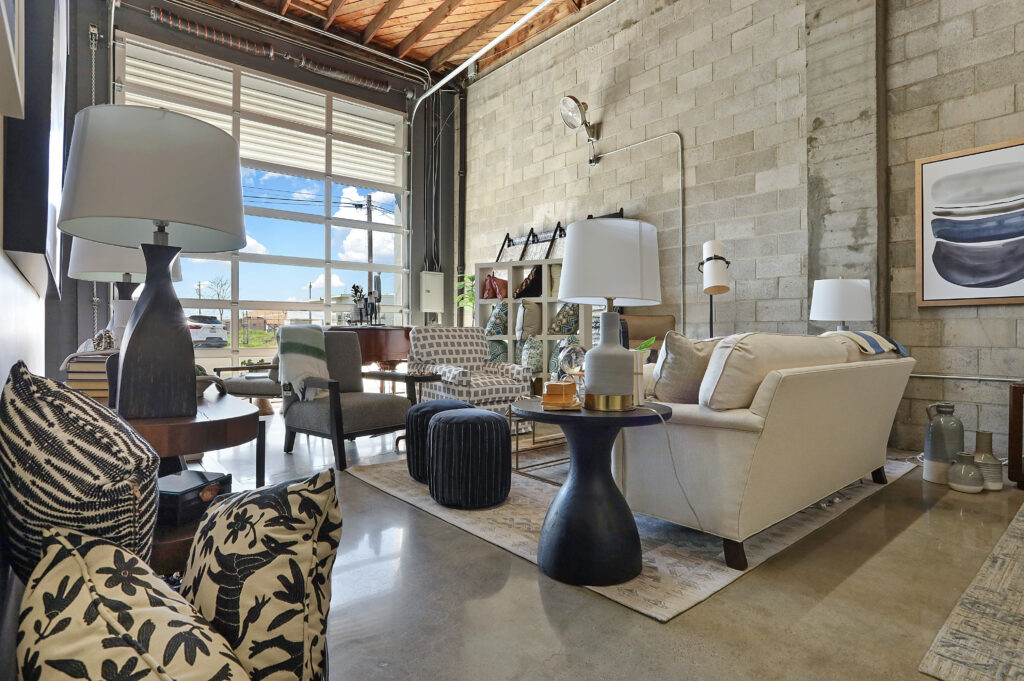 Welcome to The Shoppe at KTJ Design! If you're looking for ways to make your home more inviting, cozy, and full of character – look no further to creating a cozy home. Whether you just moved into a new home or have been living in the same place for years – it's always fun to change up your décor with some fresh pieces.
With our curated collection of furniture designed with timeless silhouettes and modern textures, we can help make sure that creating the perfect environment is as stress-free as possible. We want you to be able to take advantage of what these amazing pieces have to offer so we've put together this guide on how to best use them in your home.
Read along for five tips on utilizing key furniture from The Shoppe At KTJ Design when decorating and crafting a space truly reflective of who you are!
Start by choosing a focal point in your home, like a piece of furniture or artwork that you love
Decorating your home can be overwhelming, but starting with a focal point makes the process much easier. Choose a piece of furniture or artwork that you absolutely love and build the room around it.
This statement piece sofa will set the tone for the entire space and add personality to your home. When selecting your focal point, consider how it fits into your overall design aesthetic and choose something that sparks joy every time you look at it so you are creating a cozy home.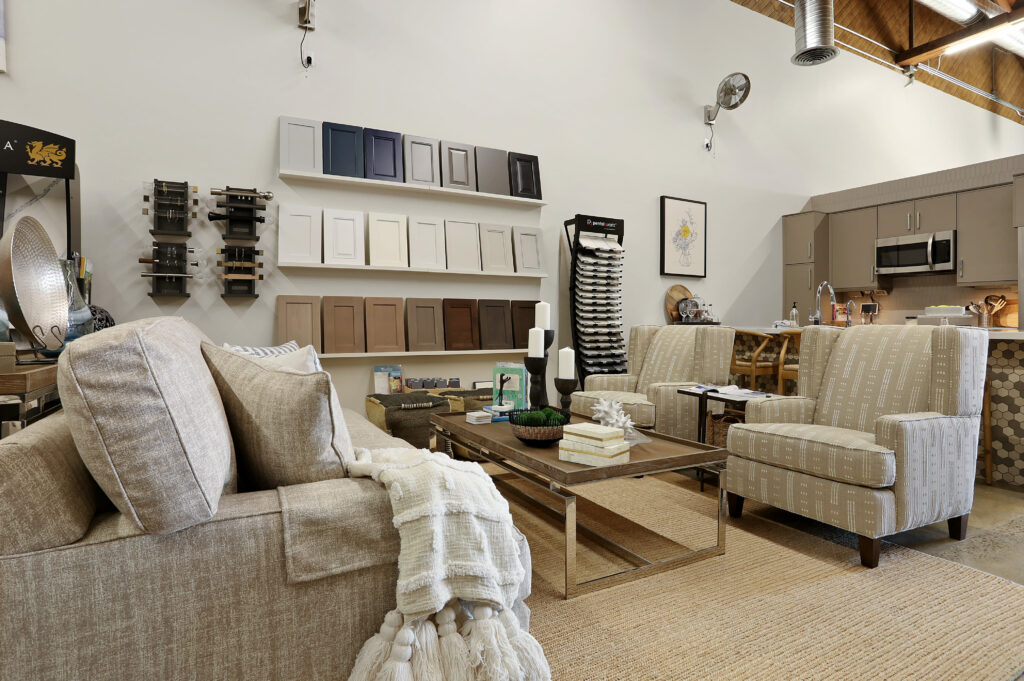 Once you have your focal point, you can begin decorating around it with complementary colors and textures to create a cohesive design scheme, like these chairs paired with the statement piece sofa. So let's get started, and bring some KTJ Design Co-worthy style into your home!
Think about ways to add texture and warmth to the space – consider adding a cozy throw blanket, soft pillows, or candles
As someone who takes pride in creating cozy homes, I believe that incorporating texture and warmth is essential. When it comes to cozying up your home, little touches can make a big impact. Consider adding a soft and snuggly throw blanket to your sofa, or swapping out your crisp, cool bedding for something a little more indulgent.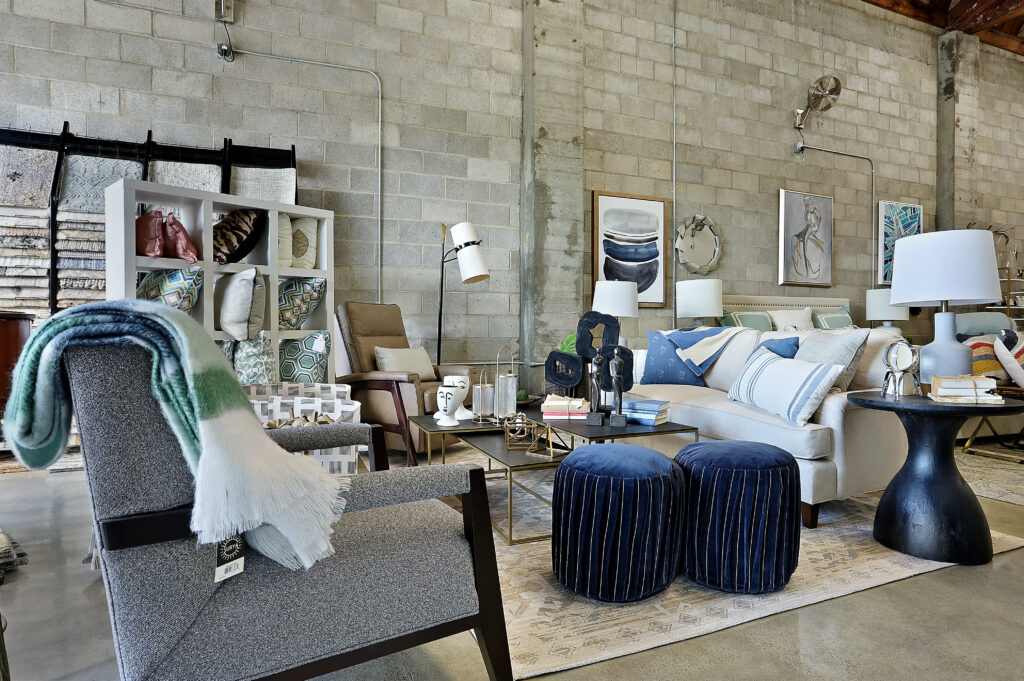 A fluffy pile of pillows can also create an inviting atmosphere, prompting guests to sink in and stay awhile.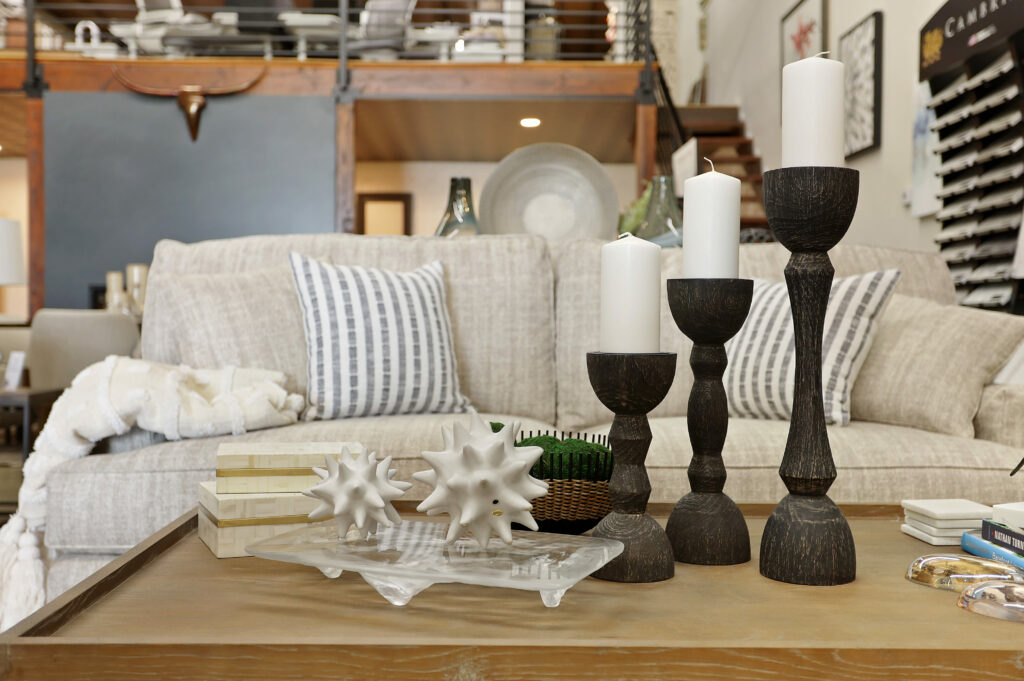 And don't forget the power of candles! These can add both warmth and ambiance, casting an alluring glow across any room. With just a few simple additions, you can transform your living space into a welcoming oasis that delights all the senses when you are creating a cozy home.
Mix things up with unique pieces from The Shoppe at KTJ Design – choose one accent item to bring an eye-catching look
Have you been searching for the perfect accent piece to enhance your home's décor and make a cozy home? Look no further than The Shoppe at KTJ Design! With an array of unique statement pieces, you can mix and match them to create an eye-catching and personalized look.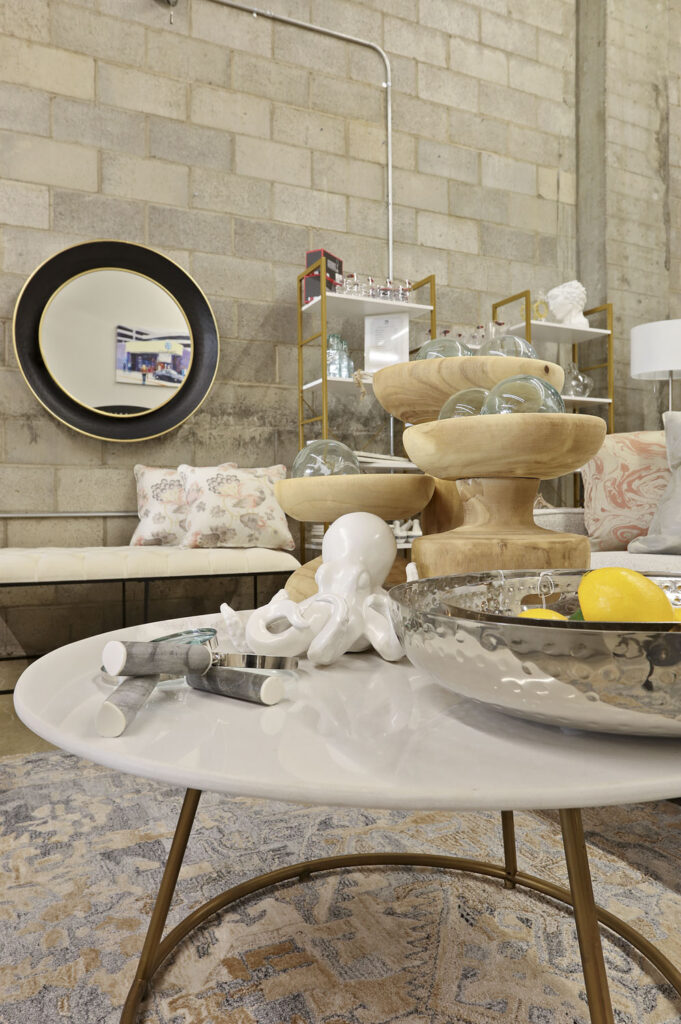 Whether you prefer bold patterns or subtle textures, there's something for everyone in our Shoppe. From handcrafted ceramics to one-of-a-kind textiles, we've carefully curated each item to ensure you receive only the best quality and style.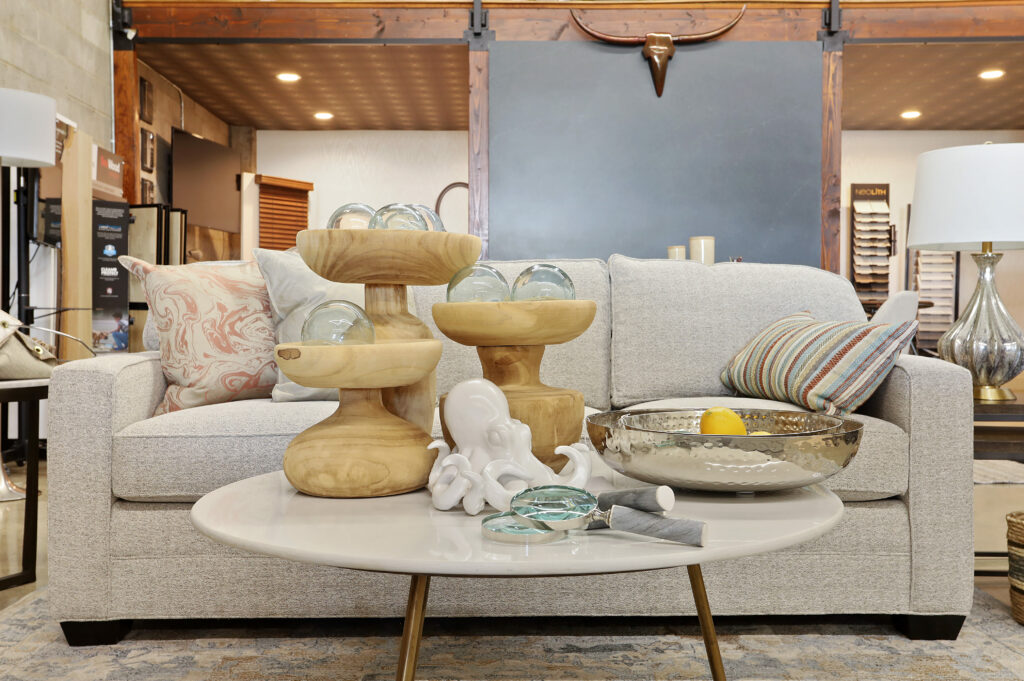 Choose one standout piece and elevate your space to a whole new level of sophistication, like these wood bowls raised on pedestals. So why wait? Visit The Shoppe at KTJ Design today and start transforming your home into a stunning masterpiece!
Find the perfect accent pieces for each room – for example, use baskets for storage or wall art for personality
When it comes to decorating a space, it's important to consider all the little details that can tie a room together. One way to do this is by finding the perfect accent pieces for each space.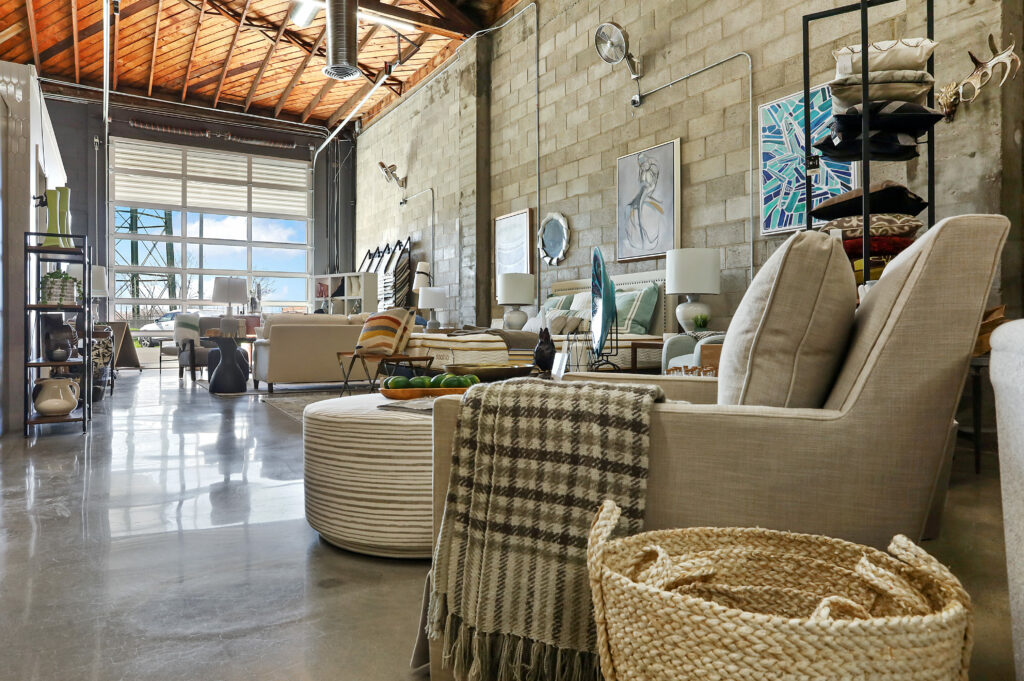 Think outside the box with items like wicker baskets to add both storage and texture to a room or playful wall art to showcase your unique personality. By selecting the right accent pieces, you can transform any room from drab to fab in no time!
So get creative and start thinking about how you can incorporate accent pieces into your decor scheme – KTJ Design Co. would be proud!
Hang up artwork and mirrors strategically to make the room appear larger
If you're looking to create the illusion of more space in your room, hang up your artwork and mirrors strategically. It's all about placement – try hanging a large mirror or piece of artwork opposite a window to reflect natural light and create the feeling of a wider space.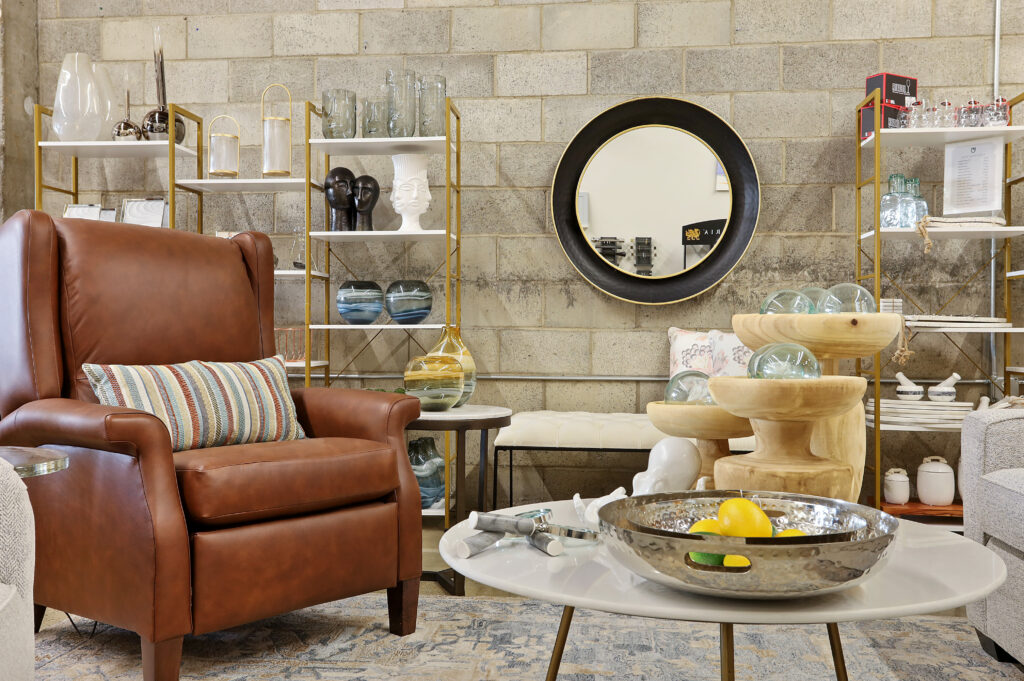 Alternatively, hang artwork in a vertical line to draw the eye upwards and make the space feel taller. Don't be afraid to mix and match different sizes and styles of artwork to create a gallery wall, as long as you keep the frames in a similar color scheme to avoid overwhelming the space. Follow these tips and your room will feel bright, airy, and spacious in no time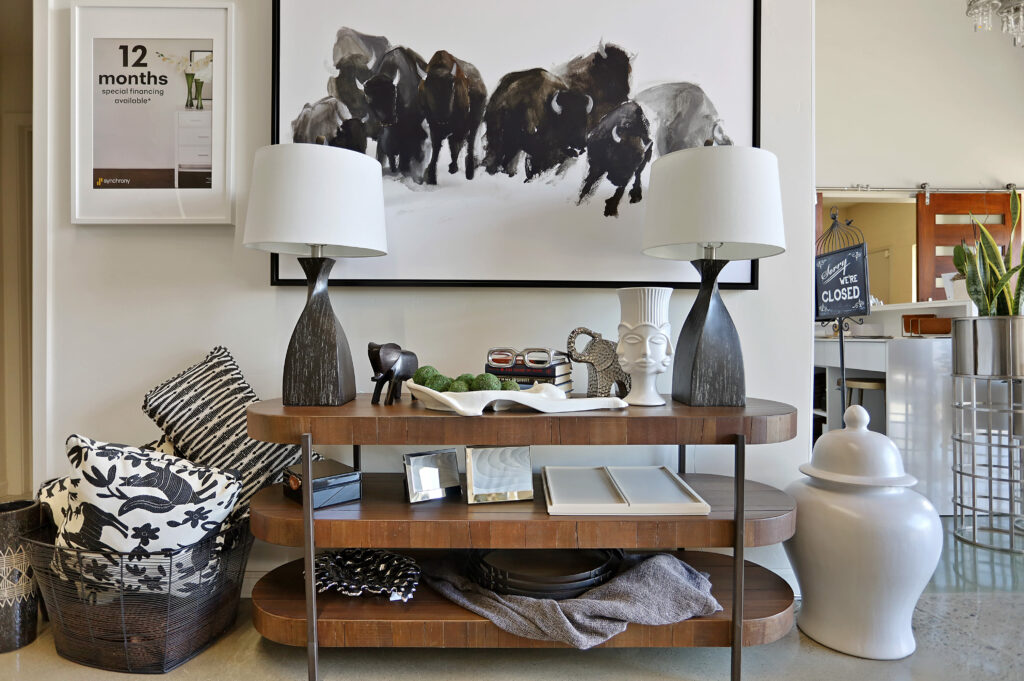 Add plants throughout the house – they'll help make it feel more inviting and will also purify the air
There's nothing quite like the feeling of being surrounded by lush foliage, and adding plants throughout your home is an easy way to achieve just that. Not only do plants help to purify the air, but they also provide an effortless way to infuse some natural beauty into your living space.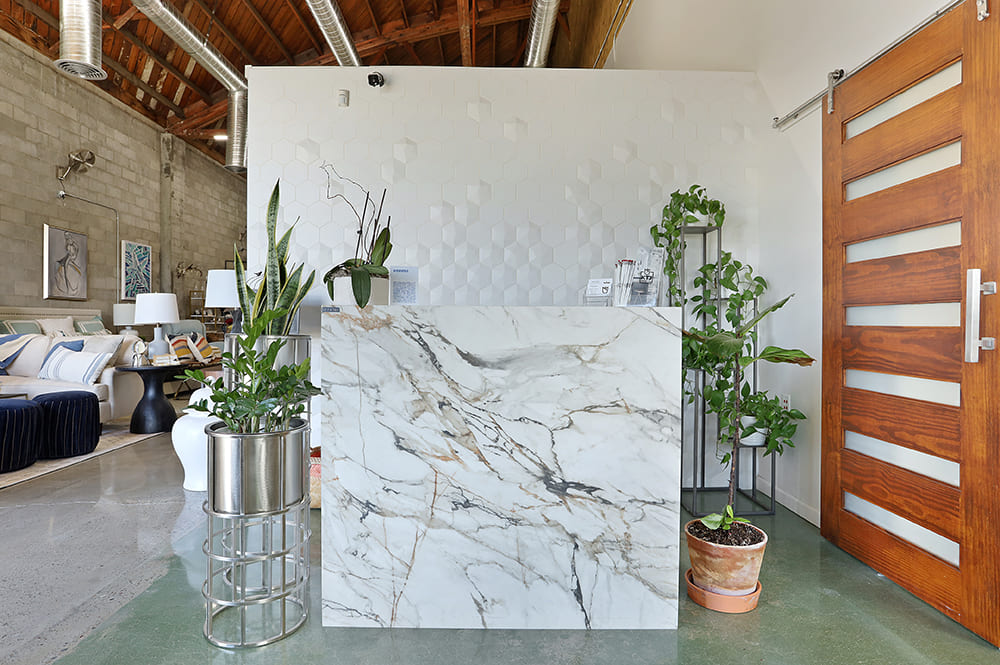 From gorgeous cascading ivy to stunning fiddle-leaf fig trees, the options for bringing plants into your home are endless. And the best part? You don't need a green thumb to make it happen. With just a little bit of care and attention, you'll quickly see your home transform into a jungle oasis that's sure to impress all of your guests.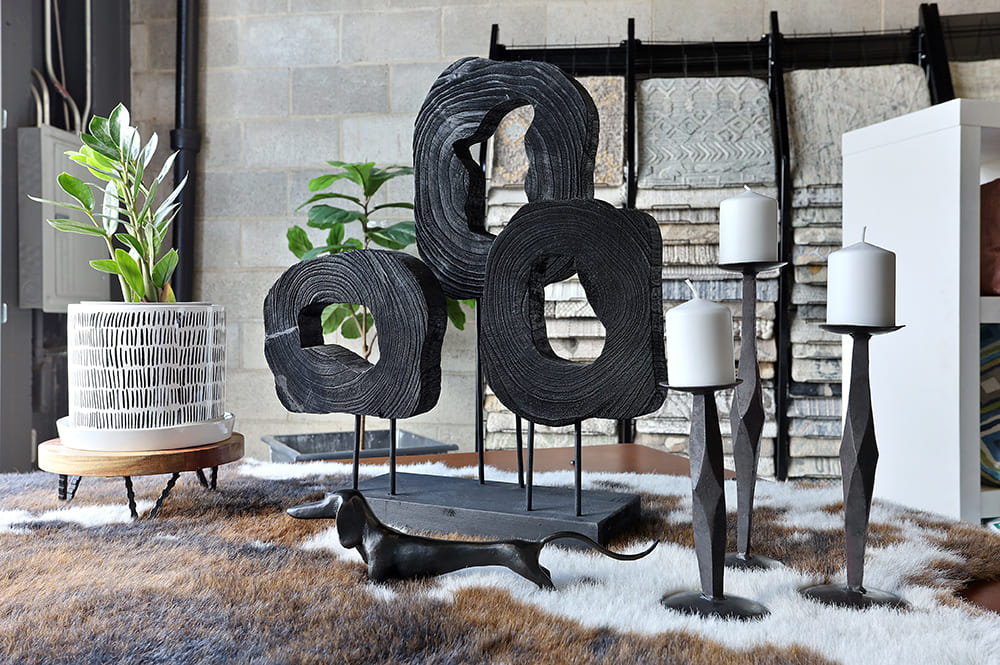 Creating a home that you love doesn't have to be difficult. With a few simple tweaks, your space can become cozy and inviting. Start by choosing a focal point for each room – like a piece of furniture or artwork you really love – and think about ways to add texture and warmth. Invest in statement items from The Shoppe at KTJ Design for an eye-catching look, and remember to highlight unique pieces too. Once the accents are in place, hang up artwork, mirrors, and plants strategically to make each room appear larger and more inviting. Keep on experimenting until you discover your signature style!
If you're stuck for ideas, reach out to the experienced designers at KTJ Design who specialize in transforming any room into something truly special. Why not take the time now to visit The Shoppe at KTJ Design? You won't regret it!
Until next time!!