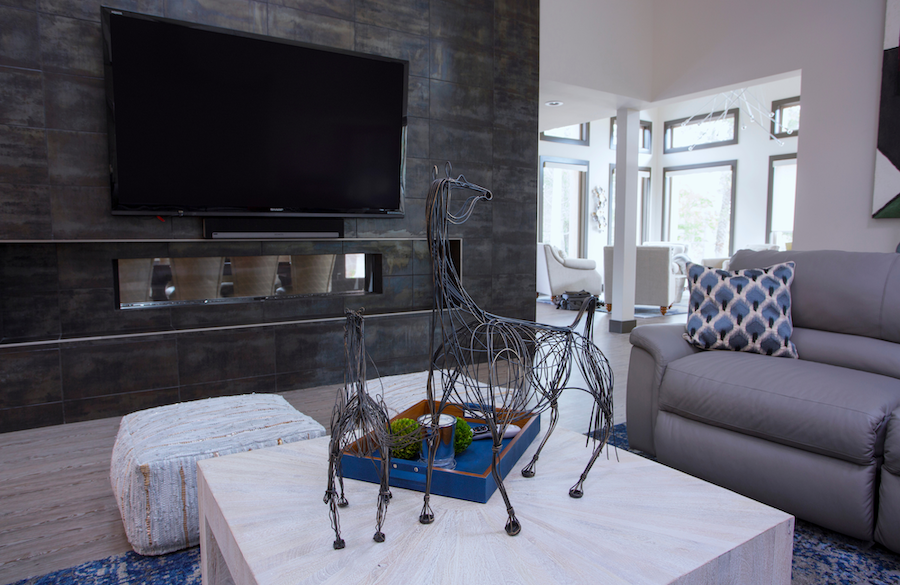 Is there anything more luxurious than a state-of-the-art home theater?
Whether you plan to host viewing parties of your favorite shows with friends or just cozy up with your family for a weekly movie night, having a theater room in your home opens the doors to effortlessly enjoying cinema entertainment in style.
A luxury experience at the movies is all about the fine details—comfortable seating, quality screen resolution, balanced sound, mood lighting, and of course, your favorite snacks and drinks at your fingertips. Today, we're sharing how to recreate this experience in your own home. Let's take a look…
1. High-Quality Display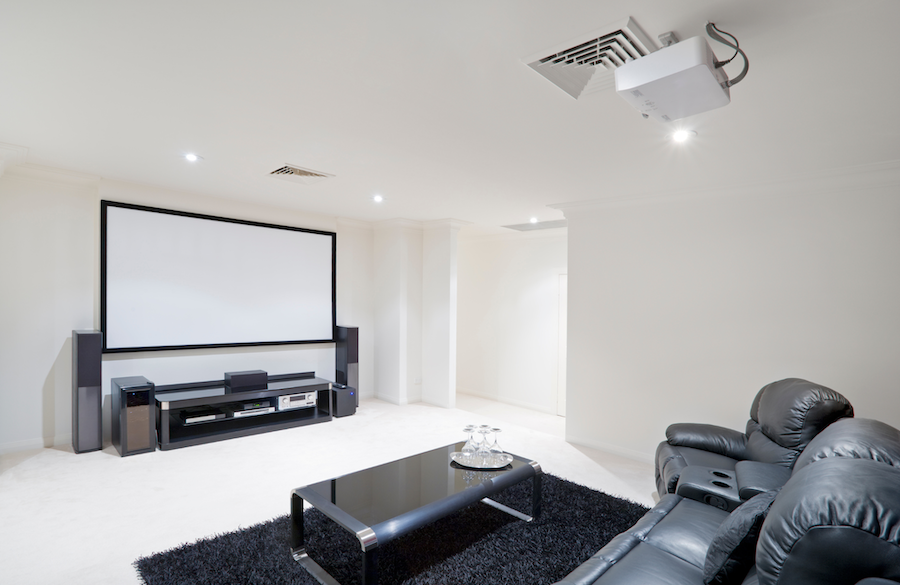 There is no question that one of the most essential features of your home theater is a high-quality display. When you view a movie (whether in the theater or your home), the picture quality is critical to your overall experience.
It simply doesn't make sense to invest in a luxury home theater and not include a superior display. To create an immersive experience in your theater room, opt for a large-screen HDTV or a 4K projector with Dolby Vision and HRD support.
Each time you gather with family and friends and enjoy the stunning picture display, you'll be thankful for your choice.
2. Powerful Surround Sound System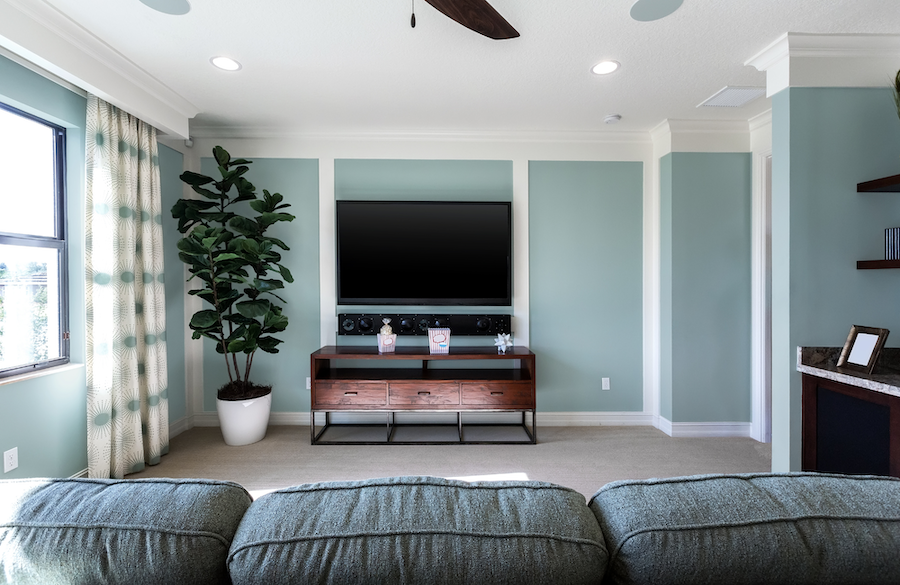 To replicate that unforgettable immersive theater experience where every on-screen whisper, step, and breath is easily heard, choose a powerful, quality surround-sound system. Be sure to include at least five speakers strategically positioned around the room. For an added wow factor, invest in a robust subwoofer for extra bass.
An often forgotten, but critical, element of your home theater is the acoustics of your unique space. To create the optimal atmosphere for TV and movie watching, the way sound reflects through the room should be analyzed and equalized.
Consider adding acoustic panels to the walls to decrease reverberations and create the best environment for hearing.
3. Comfortable Seating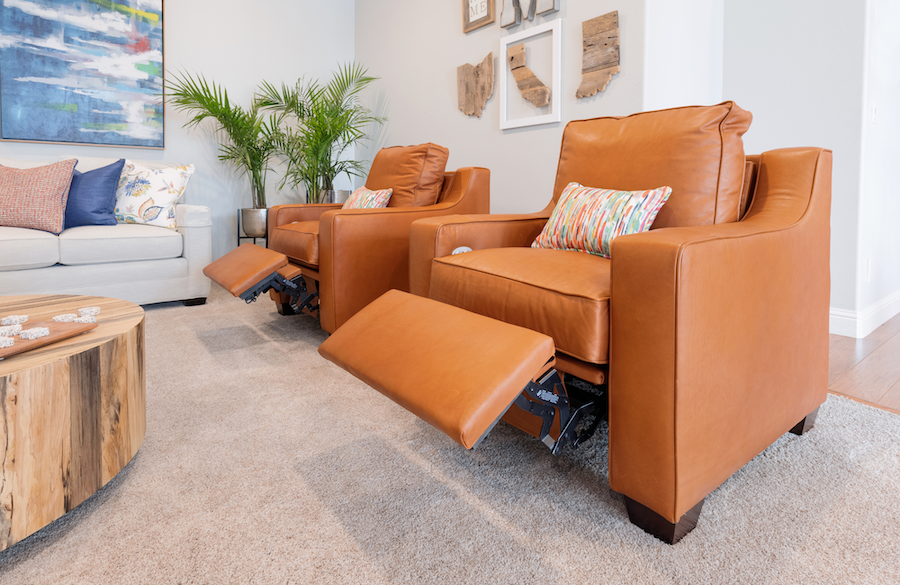 No luxury home theater is complete without comfortable seating. Since you and your guests may be seated for movies that last two hours or more, investing in high-quality chairs with good support is always necessary.
Nothing says a lux movie experience like reclining leather chairs, but a reclining sofa can also be a great option if you have space.
Pro Tip: If you include multiple seating options, ensure that the view from each is unimpaired.
4. Ambient Layered Lighting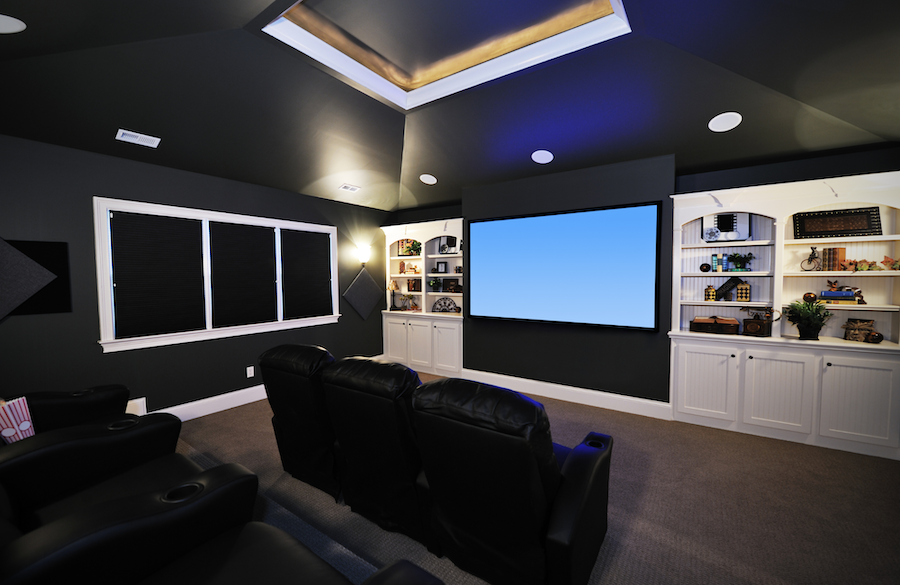 Layers of soft, dimmable lighting throughout your theater will serve two critical roles—sufficient light for moving through the dark room and setting the tone for that quintessential movie theater atmosphere.
We recommend adding accent lighting on both the walls and ceiling that align with the room's style. Sconces and recessed ceiling lights will allow you to control the brightness of the space for the perfect theater experience.
5. Convenient Beverage and Snack Station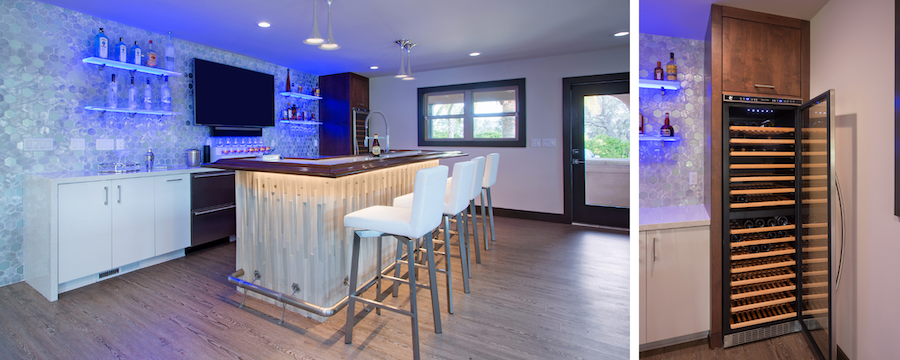 Will movie night at your house be a regular event? If so, make these evenings even more memorable with a convenient and fully stocked beverage and snack station. Including items like a wine fridge and popcorn station will bring the experience to the next level of luxury.
If you have the space, consider a built-in bar nearby. In a recent project, we designed a wet bar adjacent to the family's media area.
Guests can stretch their legs and refill their drinks without missing any pivotal moments of the movie. In my opinion, this is even better than a traditional movie theater experience!
6. Functional Tables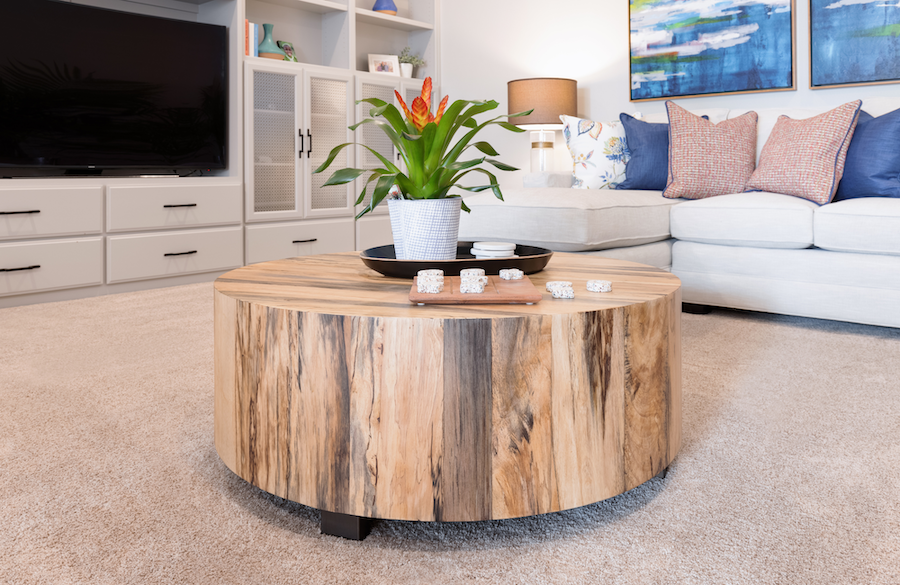 To help your guests avoid accidental spills, add enough tables near the seating area to keep snacks, drinks, and any other necessary items close at hand.
Consider including a beverage chiller bucket for easy refills while seated, a tray of snacks to share, and napkins and plates for a convenient and ultra-comfortable experience.
7. Soft Textiles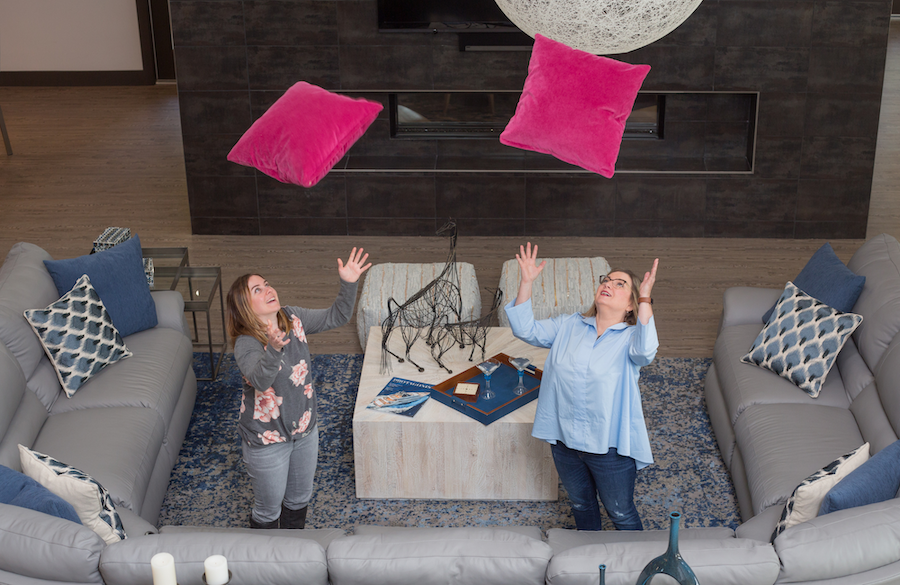 Adding a rug to your home theater will accomplish two important design goals: grounding your space and keeping the room inviting and comfortable.
A rug positioned in front of the display or underneath the seating arrangement will set your home theater apart from traditional theaters in a positive way by adding a stylish layer of warmth.
Additionally, incorporating soft textiles like plush throw pillows and blankets, poufs, or textured ottomans will encourage true comfort and relaxation.
8. Personalized Art & Decor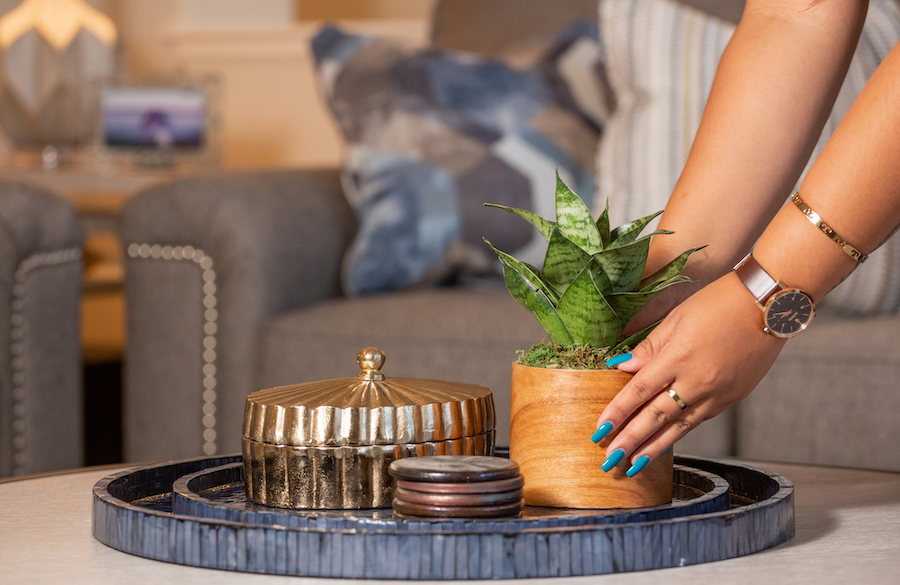 There's no need to clutter the walls in your home theater, but adding some tasteful personal touches is always a good design choice. We recommend hanging wall art and using decor that reflects your favorite films and genres but aim to keep the design consistent and cohesive with the rest of your home's aesthetic.
Bringing the Cinematic Experience Home
It's easier than ever to bring movie theater night right into your home, and with these essential elements included, you're certain to enjoy the overall experience even more. There is simply nothing like stretching out in the comfort of your own home with every luxury thought of and accounted for.
If you'd like some guidance in designing a personal home theater or any other space in your home, we'd love to assist you. Let's discuss your project goals.
Until next time,