4 Ways a Black Accent Wall will Quickly Change Your Life
I have been seriously crushing on dark accent walls. Whenever I see a photo on Instagram or Pinterest of a room with one dark wall, it stops me dead in my tracks.
You might be a little fearful of painting a wall black, but let your rebellious inner teenager come out and consider a dark accent wall in your next decorating project for bold and stylish results.
Here are 4 ways a black accent wall can change your life:
A dark accent wall can add depth.
First pick a flat matte paint, then cover it in a semi-gloss or high gloss paint with a geometric stencil (we like Cutting Edge Stencils). The sheen change is subtle and looks different at various times of day and with different lighting.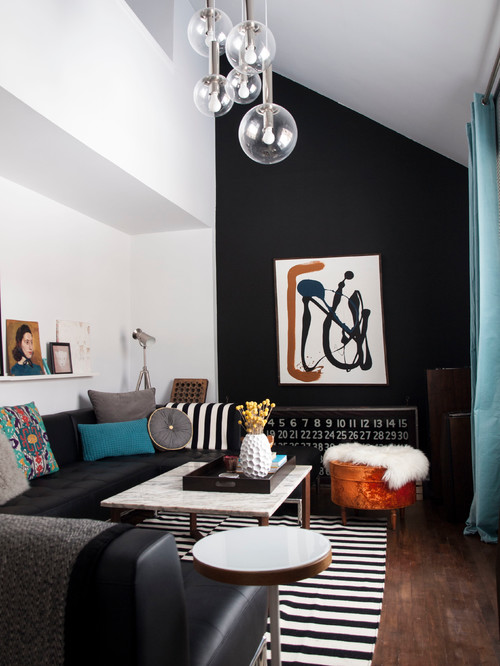 A dark accent wall creates an element of drama.
Do you have a perfect little black dress? I have several in fact and wearing an LBD makes me feel super sexy and chic. Think of a black wall as your room's little black dress. Dress it up with the perfect amount of gold, like a chandelier or wall décor and you've got instant drama.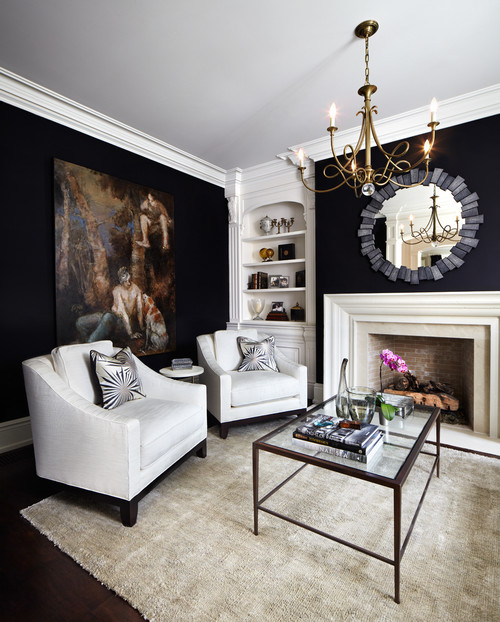 It is downright cool.
It might feel a little macabre, but a black wall will instantly ground a room and is a perfect backdrop for any type of artwork. Imagine a black wall with artwork framed in white frames. That would be really cool, right?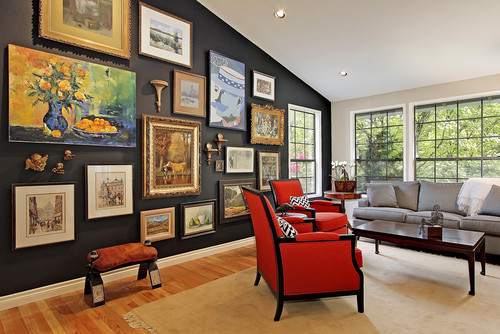 It is ultimate neutral color (or lack of color, as it were) and goes with everything.
No more agonizing over a paint color. With black you'll never have to wonder if your colors flow well. I love it in a master bedroom especially. Painting a black wall behind the bed makes the room oh-so alluring.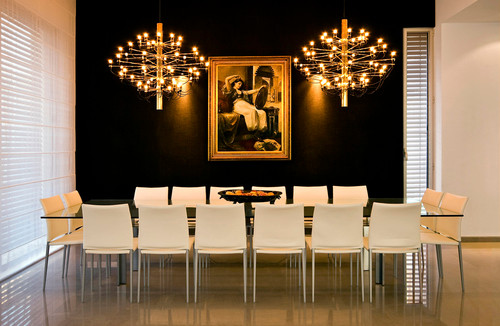 Embrace the trend of deep, dark walls for dramatic sophistication. A dark accent wall adds depth, drama, is always in style and it's the easiest neutral color with which to match décor.
Click here and follow my latest Pinterest Board with all kinds of dark wall inspiration.

Join my monthly newsletter to discover inspiration and delightful photos
[gravityform id="4″ title="true" description="true"]