How to Style Your Home like an Interior Designer
You want a home that looks like you hired an interior designer, but you aren't sure how to style it on your own.  I hear you. Your space tells the story of YOU, and with a little bit of editing, you will be surprised that you likely already have everything you need to easily style any room in your home.
Pick a Color Scheme for Your Space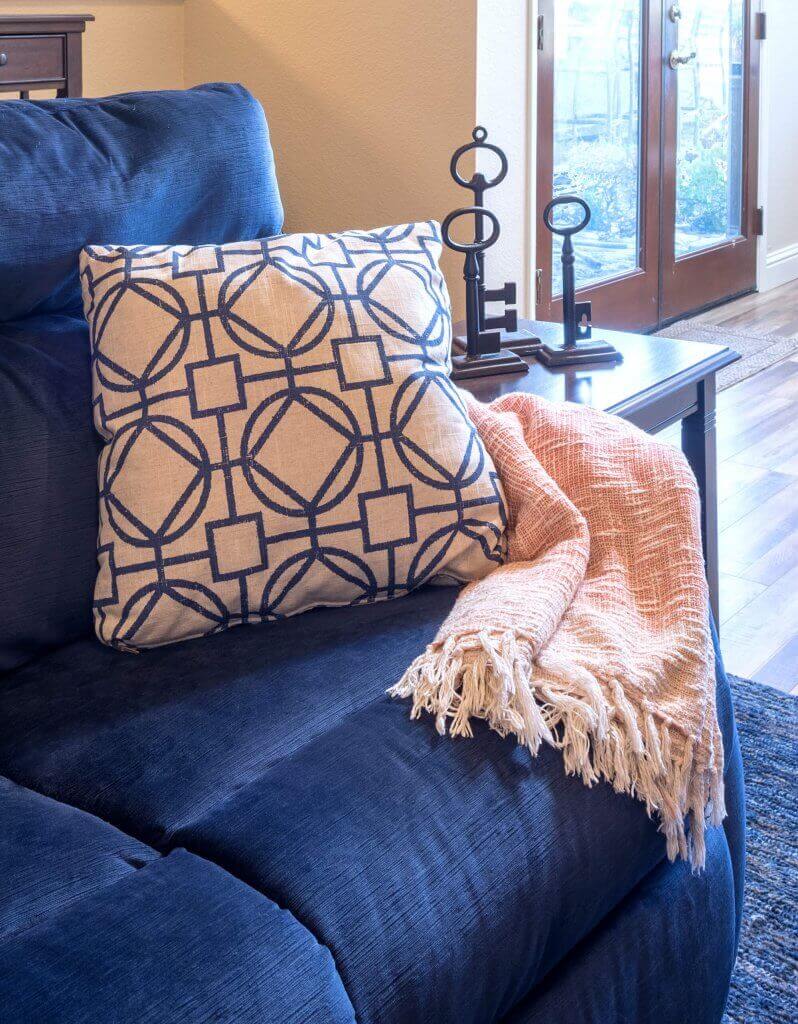 You must have a color scheme to start. Otherwise, you'll make yourself go crazy. You can base your color palette on your favorite piece of artwork, an upholstered chair or other fabric you really love, etc.  Find a palette that makes you smile and stick with it.
Tip: Click here to read more about picking a color palette.
Remove Everything from the Room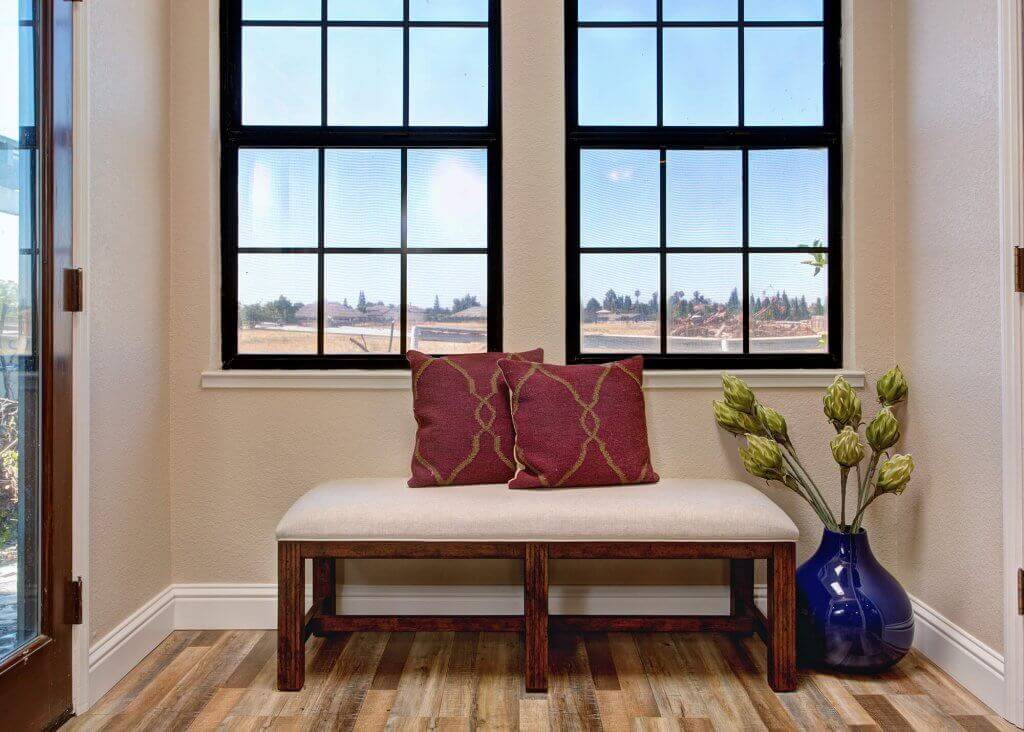 Remove everything from a room and start with a clean slate. It's hard for the mind to imagine anything differently when Aunt Milly's vase has been sitting in the same place for 10 years.
Next, organize all the parts and pieces in your "collection" by color and develop your curated color palette. Remove any items that don't fit the color or style of your desired look.
Tip: You'll likely find that many pieces won't fit or feel right in your newly styled room; donate them!
Choose Rugs that Support Your Color Scheme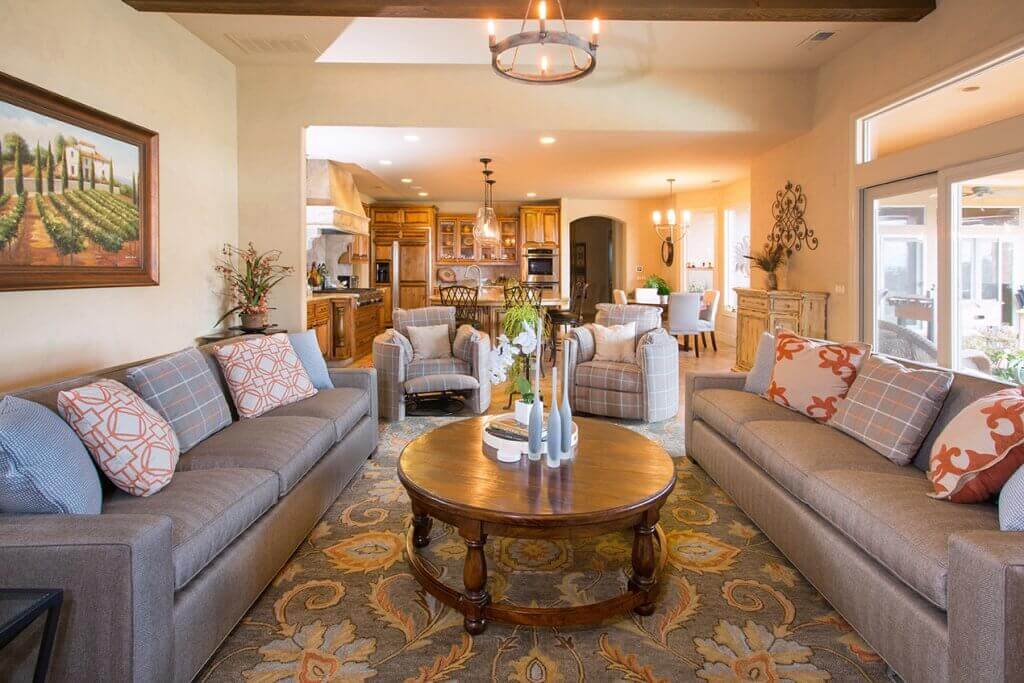 It can be classic Persian rug or a snappy geometric as long as it is within your color scheme. For an eclectic look, layer multiple rugs in the same area. They don't necessarily need to match, just layer them at various angles for a bohemian aesthetic.
Tip: Already have a rug you love? Base your color palette on it.
Accent with Greenery
Whether it be a live plant or a faux plant, always add greenery to your decor. It makes your home feel inviting.
Tip: If you don't have a green thumb, opt for succulents. They're easy to maintain!
Place Sculptural Art Somewhere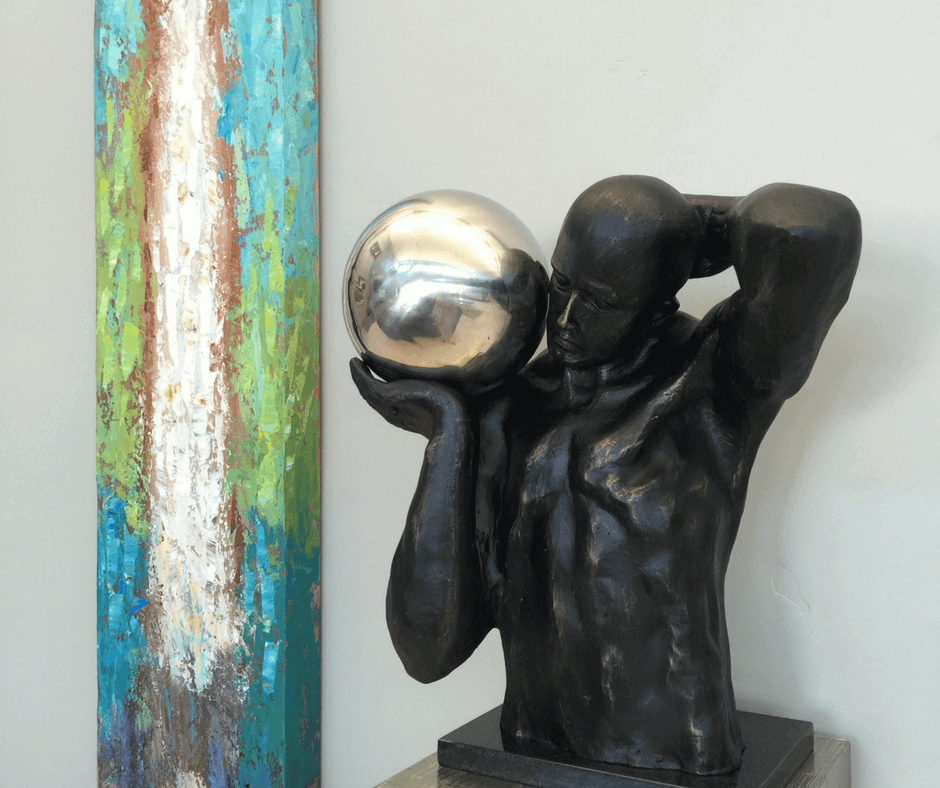 Adding tall sculptural pieces to the floor or to a pedestal is a great way to add elegance and dimension to your home. My favorite sculpture for this placement is the human figure, whether it be a classical bust or an abstract– it's all beautiful!
Tip: Don't forget the tables, like nightstands or end tables, to add a little bit more dimensional décor.
Lighten Up with Lamps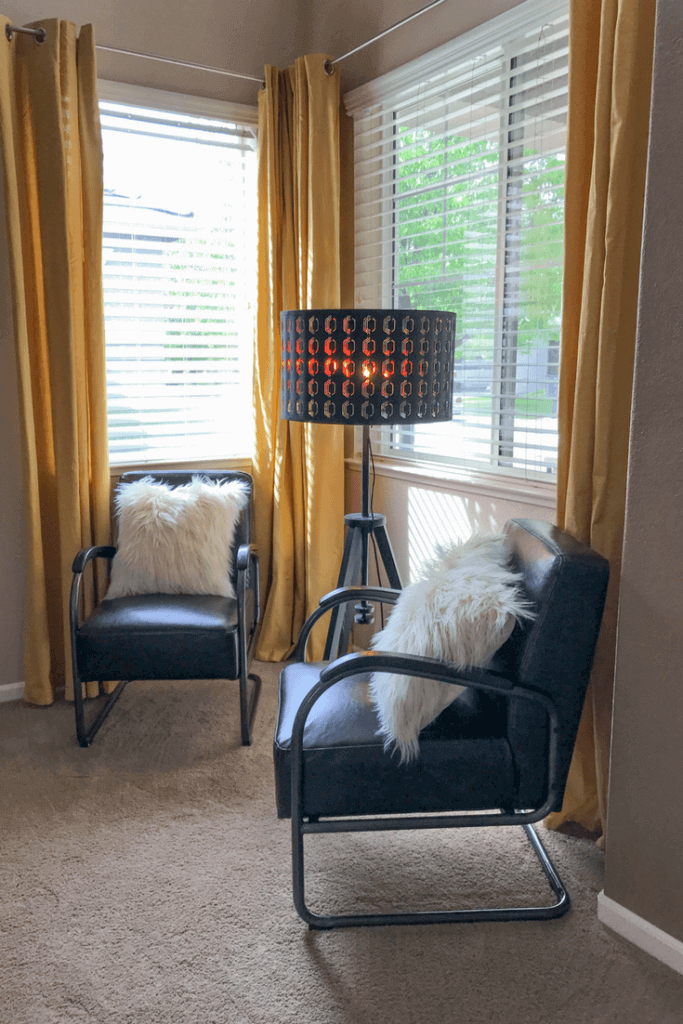 Having several layers of lighting is important. You'll most likely have recessed can lights for your overall lighting but adding table lamps or floor lamps will provide lots of ambiance.
Tip: Selecting lamps with a metallic flair is an easy way to introduce gold, copper, or other metals into your décor.
Tell Time with Clocks
A big wall clock or a small, antique clock on a table is refreshing in this digital age. I once designed an office for a person who kept telling me he never had enough time. We filled his office with clocks, and he suddenly had lots of "time." Hehe.
Tip: Large clocks look best when separated from many other furnishings and can help balance a blank wall.   
Box It In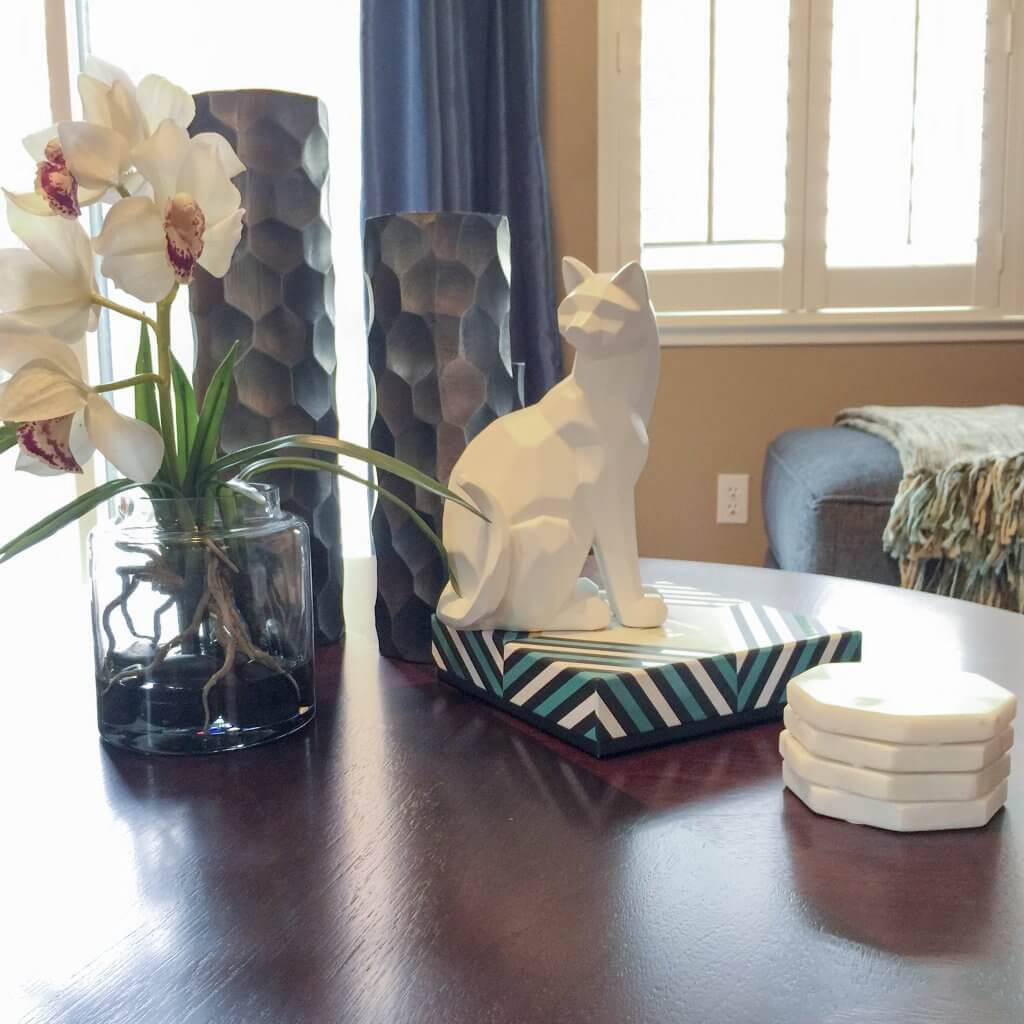 Pick differently sized boxes in various finishes, such as a mosaic-tiled box in three different sizes to store odds and ends. These boxes look great on coffee tables. Alternatively, trays work just as well for pens, paper, remote controls, or reading glasses.
Tip: A styled coffee table will always elevate the design of your living room, so add a balance of floral, metal, wood, and woven for the best result.
Stack A Few Books Here and There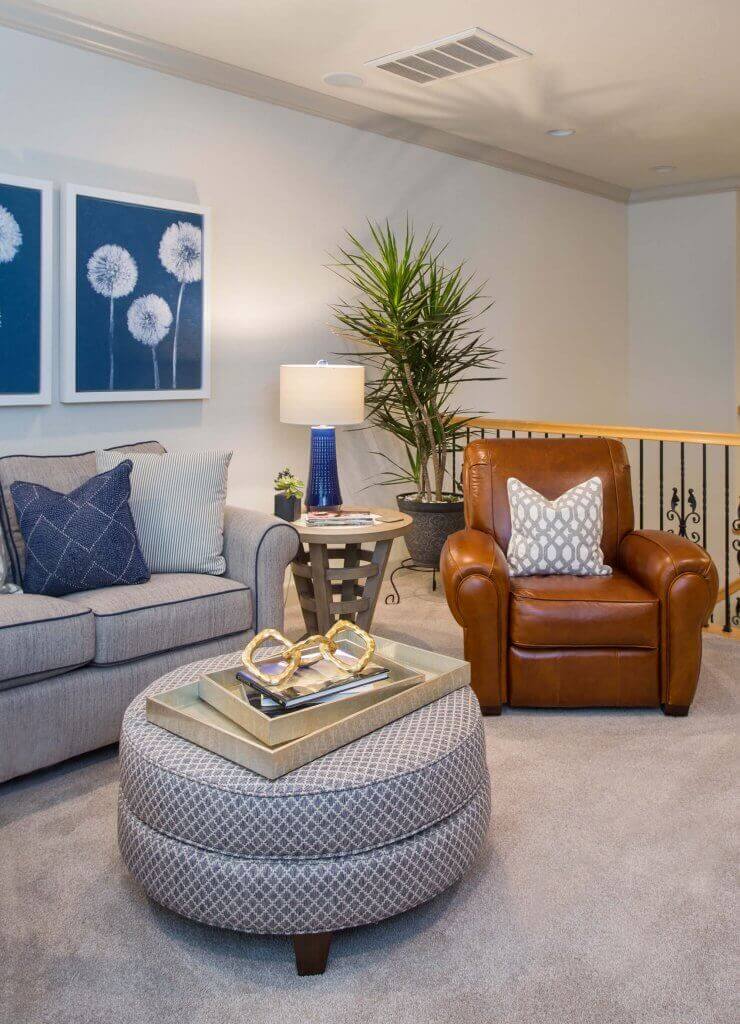 Books are welcome additions to coffee and end tables. Best of all, they aren't breakable and add a lot of texture.
Tip: Select hardcover books with solid color covers for the best result.
Freshen a Room with Pillows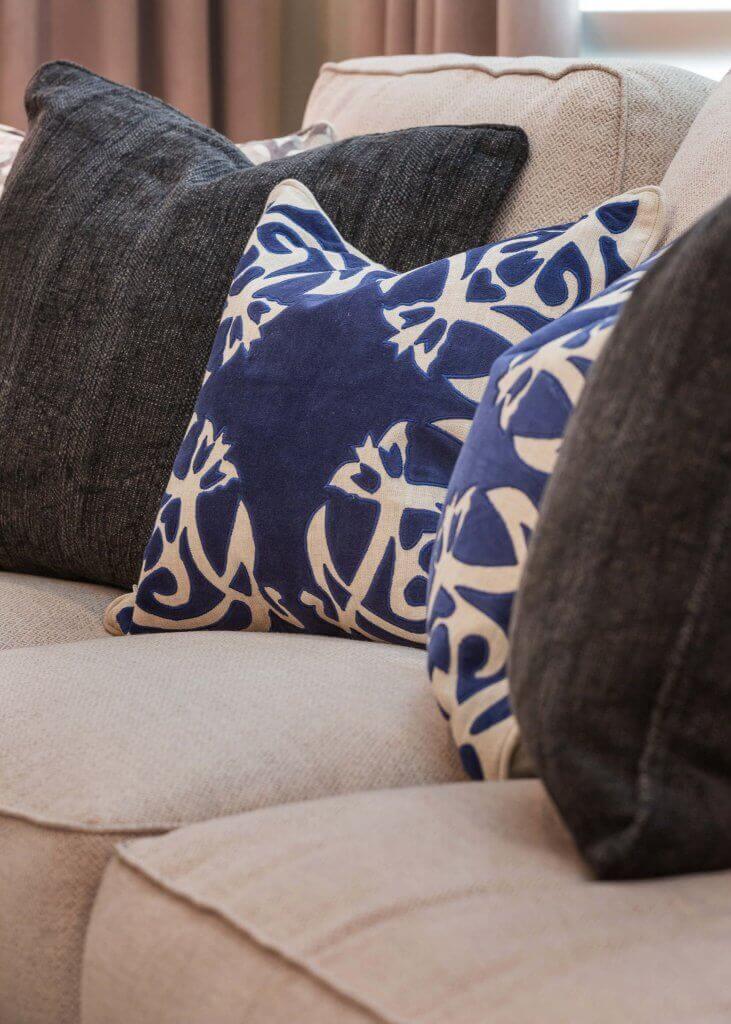 Chunky crocheted pillows and vintage patterns are all the rage right now and can add just the right amount of interest.  Pick the brightest colors and patterns you can find, and when you think you have enough pillows, add a few more.
Tip: Dress up your sofa with throw pillows that have mixed patterns. Just make sure each pattern works well with your color palette.
Feeling uncertain that you can pull off styling your own home? Not sure you have enough time? No problem, schedule a Remodel Clarity Session with us, and we will style your space beautifully in no time.