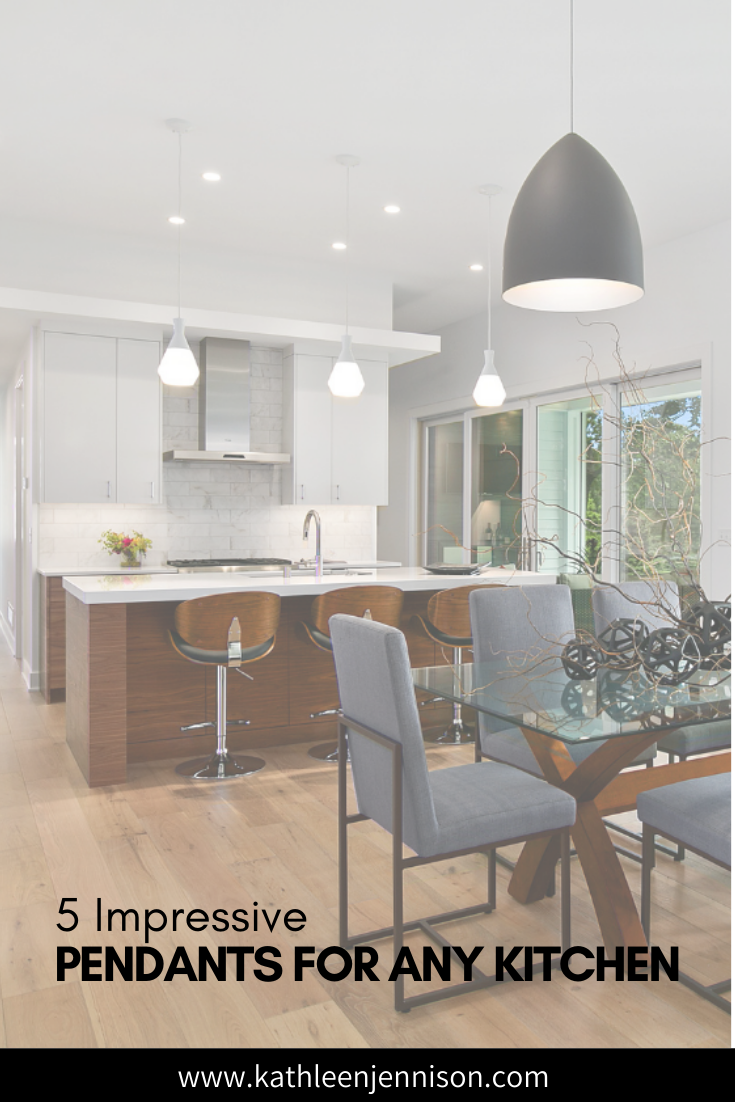 I got a great compliment this week from the Electrical Contractor. He said, "I really like working on your projects because you always pick out the best light fixtures that I haven't seen before."
That made me feel so good. It's easy for me to source light fixtures because I feel so passionately that they are the MOST crucial element in a room design.
You can have the best-looking kitchen remodel, but it will fall sort of your expectations if you don't get the lighting right. The sad thing is that you won't even realize that the light fixture is throwing off the whole room.
That's how powerful and transformative beautiful lighting is to your design.
Today, I'm sharing with you 5 great light fixtures for your kitchen island from my lighting collection…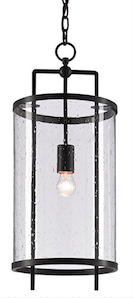 Chesten Pendant
Wrought iron always makes a grand statement in a kitchen, but what is so outstanding about this pendant is the sleek canister of seeded glass. So many times, wrought iron has lots of swirling embellishments, but this pendant feels classic and strong. The rectangle of metal that creates the armature that holds the light bulb is clever.
The Chesten Pendant will become the focal point in your newly remodeled kitchen.
24.50″H x 10″W x 10″ D Find yours here.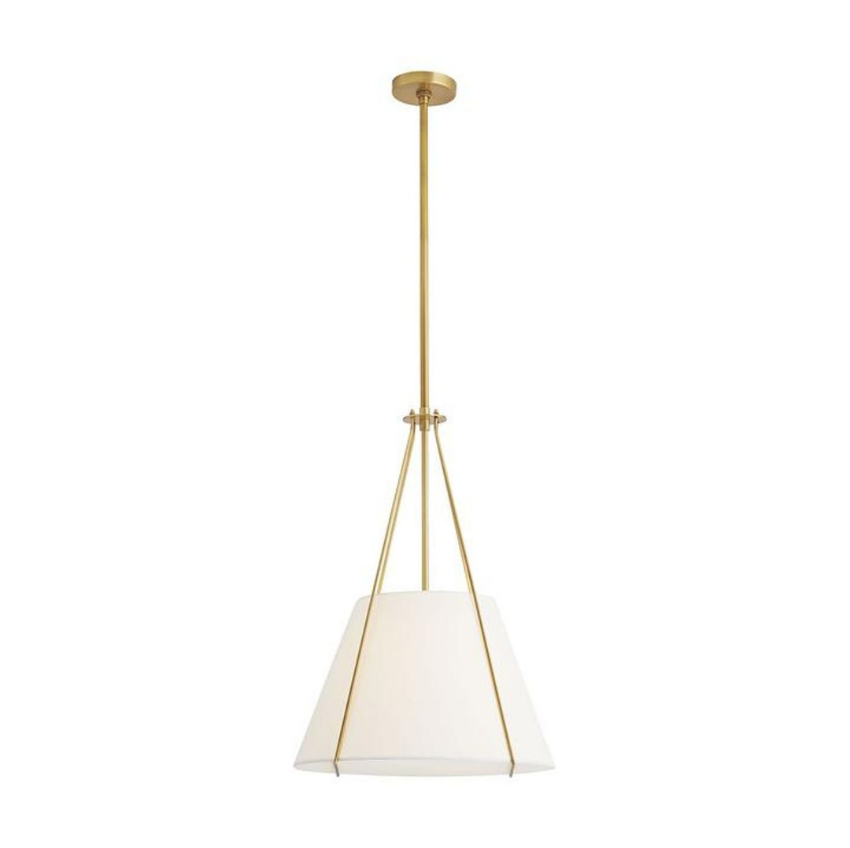 Heloise Pendant
The Heloise Pendant strikes the right balance between not too modern and not too traditional. Of course, you will always be safe when you select a classic conical shape, but the Heloise Pendant brings it up a notch with a white linen shade suspended by an antique brass steel frame. This fun architectural element also creates an interesting reflection when in use!
Hang multiplies over a kitchen island or one over a breakfast nook table.
24.50″H x 10″W x 10″ D Grab yours here.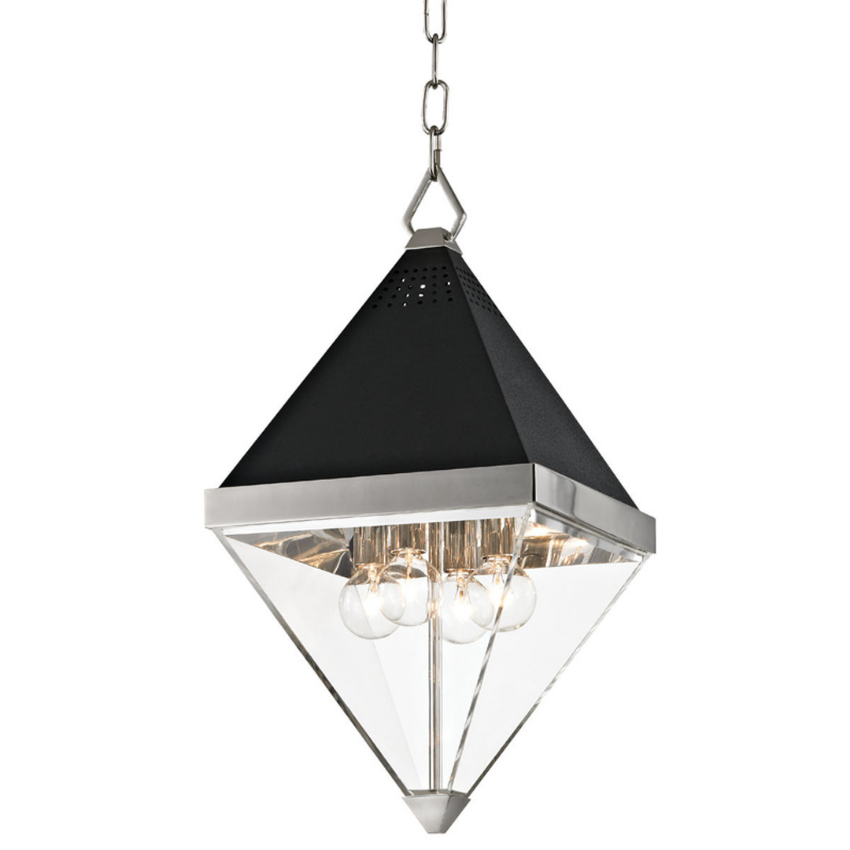 Coltrane Pendant
Are you looking for an elevated industrial feel? The Coltrane Pendant uniquely mixes industrial and a bit of glam with a unique diamond shape. The top half is black textured metal, and the bottom half is clear acrylic. A plated band runs around the middle.
This interesting shape combined with intriguing material has an enduring appeal that will carry your kitchen design in your renovation through many years of bold beauty!
20″H x 10″W x 10″ D Make it yours here.
Gresham Park
Why put three pendants over your kitchen island when you can put one long linear light fixture? The long linear shape of the Gresham Park light fixtures adds a balanced weight to an important part of your space.
Its crystal orb finial plays against its shade's boxy and angular flat arms. Wall sconce versions provide an opportunity to match for design unity.
Put the Gresham Park light fixture above the kitchen island, dining table, or billiards tables.
Black Trim On Shade, Polished Nickel Body, Off White/Black Trim Shade
18.25″H x 19″W x 38″D Get it here.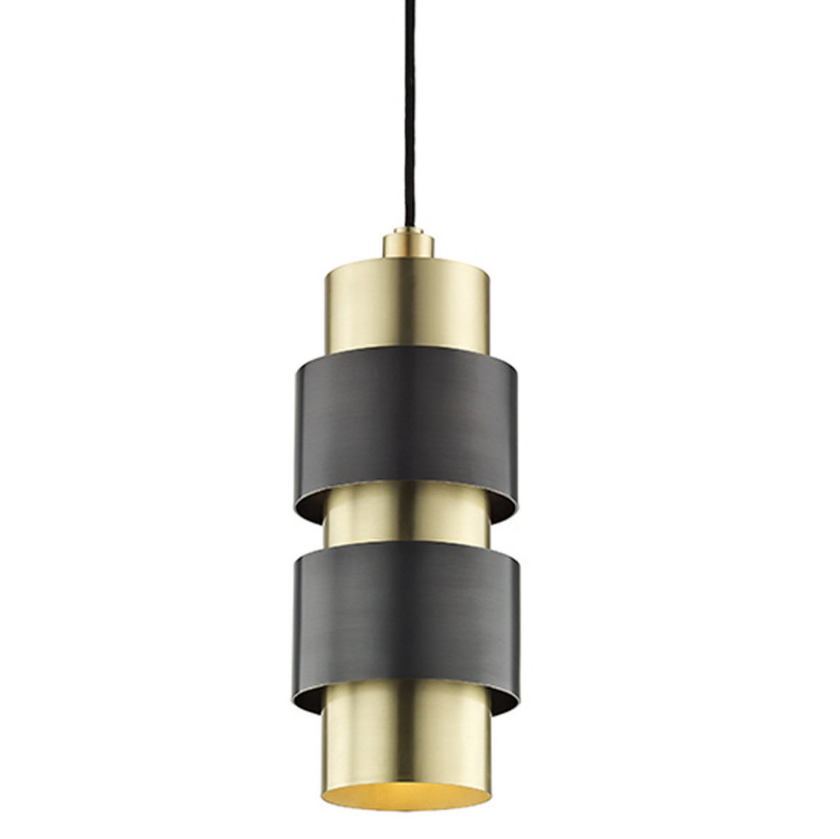 Cyrus Pendant
The Cyrus Pendant's design results in a sleight-of-hand and an interesting architectural reflection as if it is orbiting around.
This modern cylinder has a fine display of minimalistic art in two-tone old bronze and aged brass, resulting in a stunning addition to your newly renovated kitchen.
14.75″H x 6″W x 0″D Find yours here.
Incorporating beautiful lighting into the design of your kitchen remodel is so important. The investment you make in high-end light fixtures will take your renovation from good to great.
When you consider the investment you'll spend to get your dream kitchen; you don't want to miss this vital step.
Ready to design a home that feels comfortable, stylish, and personal? We can help. Reach out to us, and let's chat.
Until next time,
Kathleen
Disclaimer: This blog post may include affiliate links that will earn me a small percentage on any purchases at no additional cost to you. Thank you for your support!