Like a Penny Waiting For Change
Every now and then I like to step back and look at how my business is progressing and what I am doing that makes me happy. The spring and summer were filled with commercial projects, but I realized  residential projects and specifically kitchen and bath remodels are the most satisfying. So being the over achiever that I am, I have outfitted the design workshop with cabinet displays and countertops (hardware displays should be going up soon). So in essence, everything but the kitchen sink (and I will probably add those as well)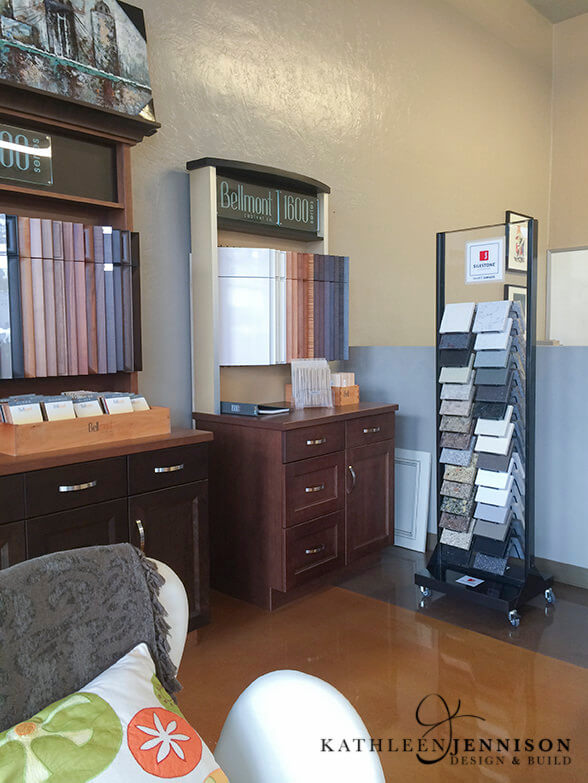 Craftsman Style Kitchen Design
I am not sure, but I think the turning point was a kitchen remodel I designed earlier this year in a craftsman kitchen style design. I didn't get a chance to professionally photograph it till recently and I was reminded how perfect this kitchen turned out. It was for a sweet Craftsman style home on the coast. The Craftsman style typically incorporates handcrafted wood, glass and metal work with objects that are both simple and elegant. They asked me to create a functional kitchen where two cooks can work comfortably together incorporating plenty of storage, robust appliances and lots of lighting. It was challenging with the limited square footage and maintaining the integrity of the craftsman style of the home. The homeowners specifically required robust appliances, a natural solid surface countertop, hardwood flooring and maintain the design aesthetic of the rest of the home. (I like when clients know what they want and can articulate it!) I reconfigured the location of the cooking work zone and preparation work zone and specified Wolf and Sub-Zero appliances, Soapstone countertops, and bronze hardware. Maple cabinets with an arch and white subway tiles maintain the craftsman style. Watch for contest entries on this one!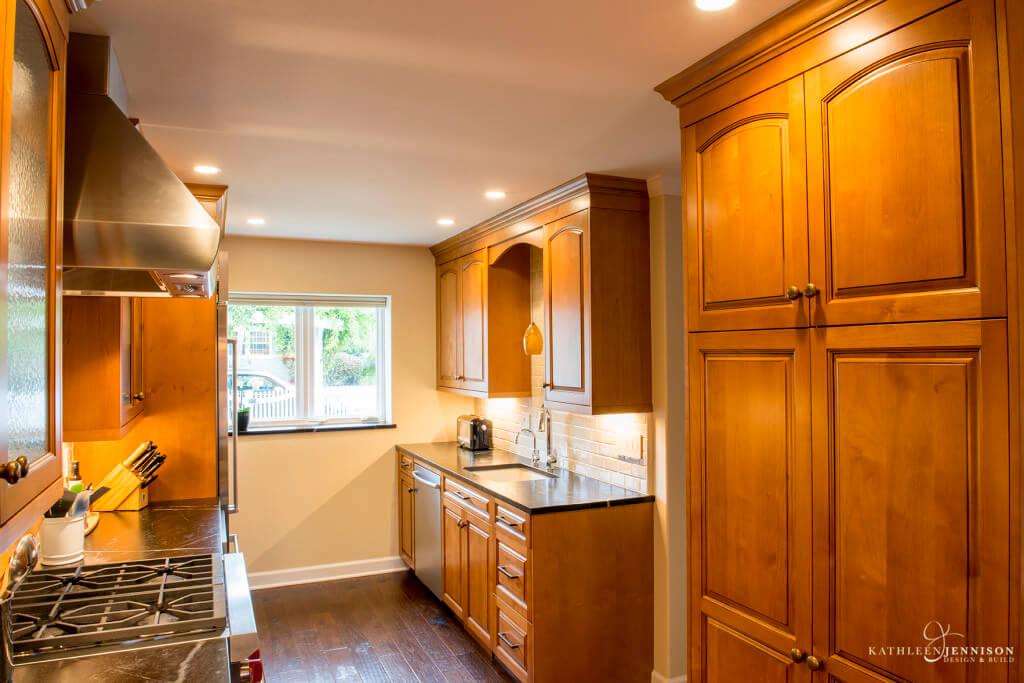 Photographer: Nik Shiplin
Are you ready to remodel your kitchen? I can help, check out my ReFAB Clinic Package and get the kitchen of your dreams.

Have you subscribed to our newletter? Well, you should because you want to be up to date on all the trends on kitchen design. Sign up here and get this free quick eguide to paint colors.
[gravityform id="10″ title="true" description="true"]