The last few weeks I have traveled from interior design client to interior design client and I thought yesterday – I need a mobile design studio. I have always had a crazy desire to remodel and design the interior of an Airstream Trailer. Wouldn't that be a great mobile interior design office?  I could have all my samples and catalogs right there to show my clients. I think it would be a novel idea.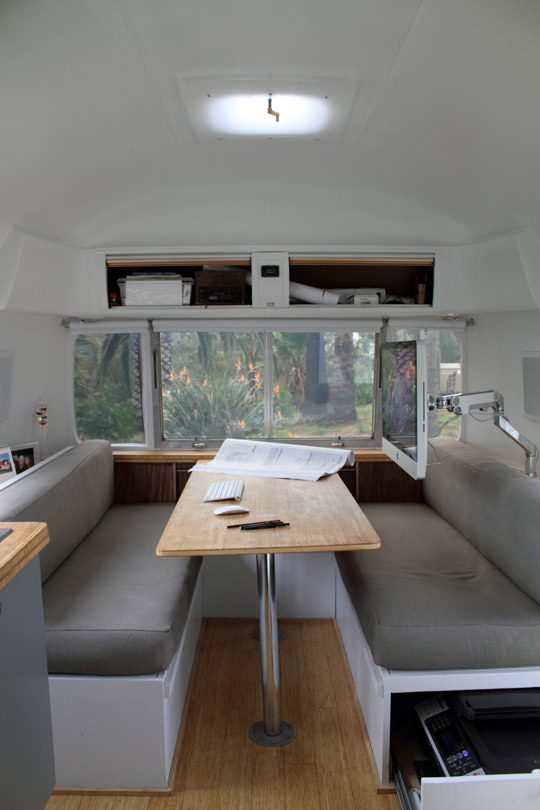 Early last year I saw this post on
Apartment Therapy
and that is what got me to thinkin'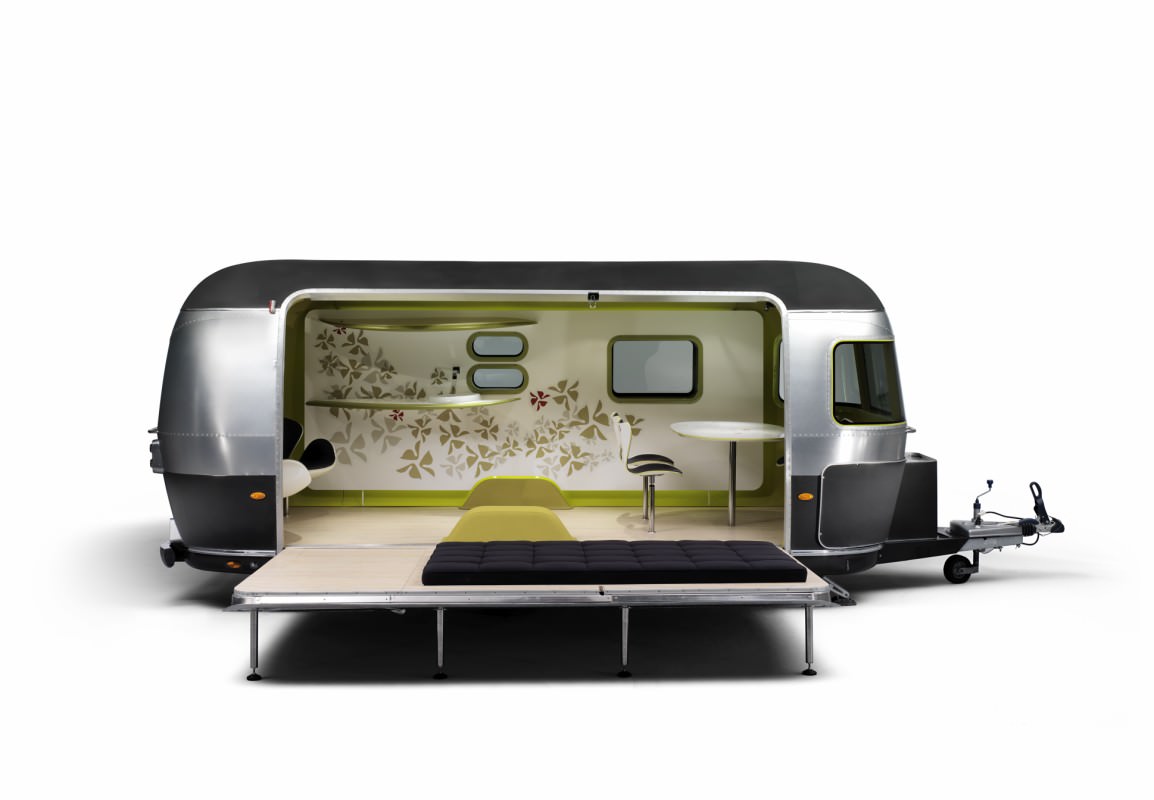 Then I saw this post on
Autoblog
. The automakers of the Mini Cooper have joined with Airstream to create this concept. Together with Danish furniture designer, Republic of Fritz Hansen, the companies have created a concept Mini Cooper S Clubman coupled to a matching 22-foot Airstream trailer with a "down-by-the beach" feel. Looks very stylish to me.