Kitchen Flooring Ideas – Eight Things Designers Notice Immediately
Part Six: How to Make Kitchen Remodeling Choices You'll Never Regret
During a normal consultation that we do everyday, we met up with Cindy who wanted to remodel her kitchen. The first thing we do for any remodel consultation is tour the entire house to get a feel for the surroundings. I notice right away  in the entry is 12″ x 12″ field tiles, living room is carpet, the kitchen is sheet vinyl, the hall and office is wood laminate, hall bath is 6″ x 6″ ceramic tiles, the spare bedroom is a different carpet,  master bedroom is yet again another carpet and master bathroom is a different tile. Now, Cindy, darling, that is just way too many different flooring materials. I felt like I was walking on a flooring quilt with the eight different floor finishes. And well, now that I think about it, it was a flooring quilt. A FLOORING QUILT – You don't want a flooring quilt.
I guess my point here is, when we're talking about kitchen flooring consider the whole house when thinking about kitchen flooring ideas. Realistically, you shouldn't have more than three different flooring materials in your whole house. In fact, in my designer mind, one or two floor materials is ideal. You need a plan, my friend – like a master plan.
CERAMIC TILE
Have you ever dropped a cup or dish on a tiled kitchen floor? Yeah- it was a big disaster, right? First of all the cup shatters into a million shards and then the damn ceramic tile chips or cracks. Oh, and what follows next – yup the cursing, oh butt loads of cursing (and screaming). Ceramic tile has been the standard for kitchen flooring ideas and a new trend is plank tile that mimics wood. It looks real nice and we like this one from Emser Tile.  Just make sure you have a tile installer that knows how to install tile with the proper coupling membrane so you don't have problems in the future. And if you are more comfortable in the box, then this is a good choice for you. But, hello and hay that trend is already wearing me down. Guess what? There is good news – there are SOOOO many other choices.
EPOXY
Have you ever seen a white epoxy kitchen floor? No? I have once at an architects home and it was way cool. Wouldn't an epoxy floor be super cute in a modern industrial kitchen? A glossy epoxy would be an unbroken surface that could make a small kitchen seem bigger or a dark kitchen seem brighter. And if you want to be all trendy, then how about being the first on your block with this trend? Let's put a cement overlay over your ratty floor and paint it a luxurious glossy white. I am already in love.
POLISHED CONCRETE
This is the way of future, folks. My partner in crime, Jenco Companies is polishing concrete floors faster than Wylie Coyote can rig a bomb for the Road Runner. This kitchen has a white concrete overlayment with stone aggregate. Then it is polished to a shine so glossy, you can see your reflection. And talk about durable and easy to maintain, oh ya!
LINOLEUM
Remember that hallway floor at your high school? That was linoleum. What is so fun about this kitchen flooring idea is that it is totally natural, durable, non-toxic, and low-maintenance. And this kitchen flooring idea comes in so many fun colors and possibilities. We like marmoleum from Forbo. If you have any type of chemical sensitivities, this is for you.
WOOD
When it comes to kitchen flooring ideas, hardwood or engineered hardwood is definitely an option, especially in a great room situation where the living room and kitchen are essentially one room. We finished the entire first floor of this house with a hand scraped engineered hardwood floor. This unique thing about engineered hardwood is it is actually stronger and more durable the solid hardwood. And if you pick a hand scraped look its distinct appearance is similar to the old worn look of farmhouse floors or European rustic estates. No need to worry about the kids or pets, this mishap is already baked into the floor. Just make sure you don't get fooled and get a wood laminate (notice it isn't even on my list? This stuff is bad news)
LUXURY VINYL TILES
An better alternative to get the wood look without the headache of wood floors getting damaged or ceramic wood-look planks cracking or chipping is Luxury Vinyl Tiles (LVT).  This kitchen floor idea will give you the look you want, but with the durability you need at a fraction of the cost. Our favorite brand right now is COREtec. It is made with virgin vinyl (You can be all snobby with your friends – "yes my floor is virgin"), which means the PVC layer is chemically stable. LVT is waterproof, so it can be used in wet areas and will never swell (like wood laminate) and can easily extend in other living  areas resisting scratches (perfect for pets). It is softer and quieter with a bamboo composite substrate and cork underlayment. Whenever we install it, people don't believe that it isn't wood.
Do you have a kitchen remodel in your future? Need some help with kitchen flooring ideas?
Then click here to read about how our ReFAB Clinic package can make sure you don't make kitchen remodeling choices you will regret.

This is part six of an eight part series on How to Make Kitchen Remodeling Choices You'll Never Regret. Make sure you get them delivered straight to your in-box by signing up here and get this free ebook.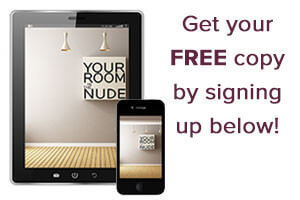 [gravityform id="3″ title="true" description="true"]