3 Sneaky Kitchen Design Mistakes to Avoid
In my line of business I visit lots and lots of houses. I get to see the good, the bad, and the ugly in all things kitchen design. Here are a few mistakes I see over and over again—but don't fret too much because I am going to tell you exactly how to avoid these three kitchen design faux pas.
Choosing Wimpy Pendant Lighting over the Island
Lighting over the kitchen island is a big deal! It is an important focal point and having those skinny 5" diameter hanging pendants is not going to cut it. You need statement chandeliers that will give your kitchen the wow factor you are looking for (if I had my way, chandeliers would be in every room frankly).
You can do the traditional three pendants in a row over the island, or choose two larger chandeliers, or better yet, go with one big chandelier. And make it fancy—even modern design needs some bling.
Pay attention to the dimensions of the lighting fixture if you are ordering online or in a showroom because pictures can be deceiving. Have a hard time imagining the scale? Make a model of the pendant with cardboard or find a similarly-sized object (like a garbage can, a basket, that sort of thing) and hang it in your space to make sure it will look right.
Just remember, the light fixture will be translucent, so the cardboard model might look to large because it is a solid box instead of glass.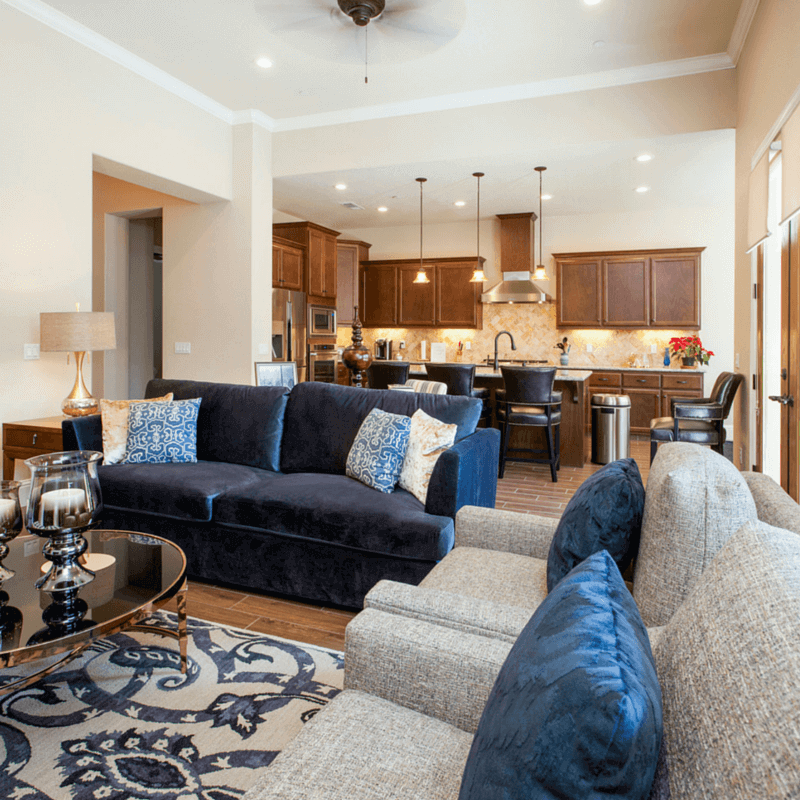 Skimping on Backsplash Tile
The backsplash is the one place you can go for something bold and unusual. I encourage my clients to try something extra fancy, intricate or bold.
Most of my clients are doing a kitchen remodel on a tight (and I mean TIGHT) budget, but the one place they don't skimp on is the backsplash tile. Sure, that lovely mosaic may be $25 a sheet, but they don't need a lot of it.
Installing Ginormous Refrigerators
I can't tell you how many times I go on a kitchen remodel consult and see a behemoth of a refrigerator that is completely hijacking their current kitchen design. I immediately suggest an integrated refrigerator or a counter-depth refrigerator. My suggestion is often met with a look of panic from my client as they tell me they just bought this refrigerator.
I don't know why department stores think it is a good idea to plunk a giant steel box in the middle of a kitchen. It's one of my biggest pet peeves as an interior designer because it can make a pretty kitchen look tacky.
Instead of getting that eyesore of a fridge, opt for an integrated or counter-depth refrigerator. It will be more streamlined, take up less space, and not stick out 6" off the counter (eww). Integrated refrigerators are the best because they look like part of the cabinetry and don't interrupt the flow of the design.
If you aren't on my mailing list, sign up right away! I offer bi-monthly  ideas, information and inspiration that you won't find anywhere else.
Sign up here!
[gravityform id="4″ title="true" description="true"]
Thank you so very much,