4 Gorgeous, Reliable Showerheads You'll Love to Use
It's been a crazy day. You've stared at a computer or had your smartphone pressed to your ear all day as you solved one problem after another. Your shoulders a scrunched up permanently around your ears and your head is now pounding.
 You get home (finally) and step in the shower. As you turn on the shower faucet and the warm droplets caress your head and neck, you feel all the tension slowly release from your mind and body.
Sure, a good, hot shower does wonders for your weary soul, but what if your shower experience could feel more like a massage?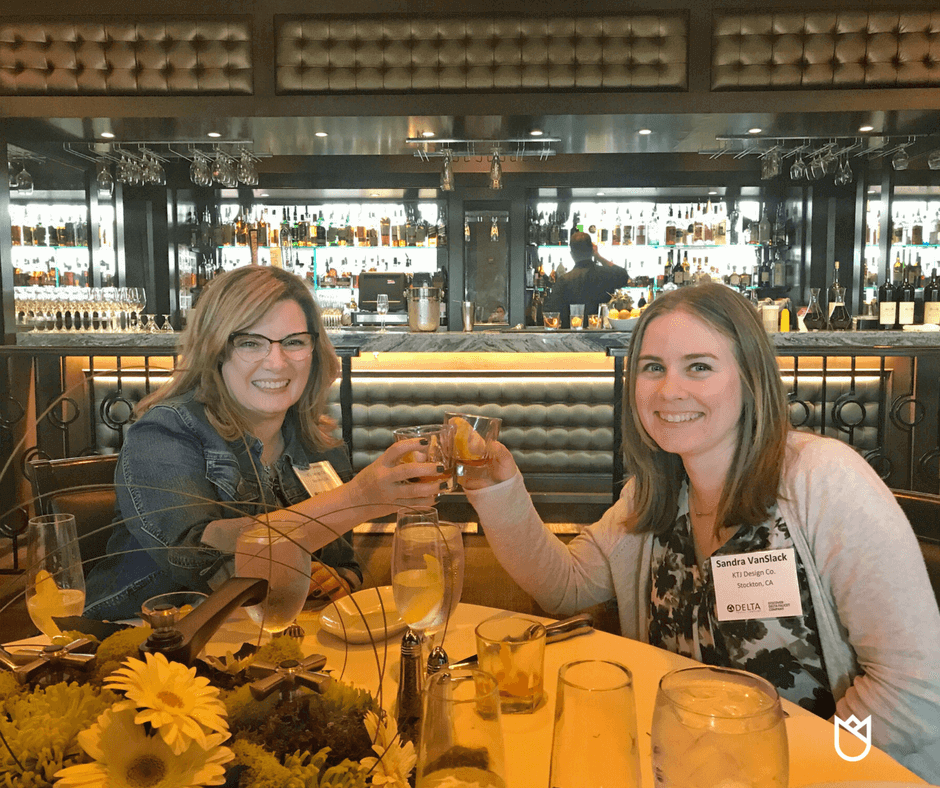 My Recent Field Trip to Delta Faucet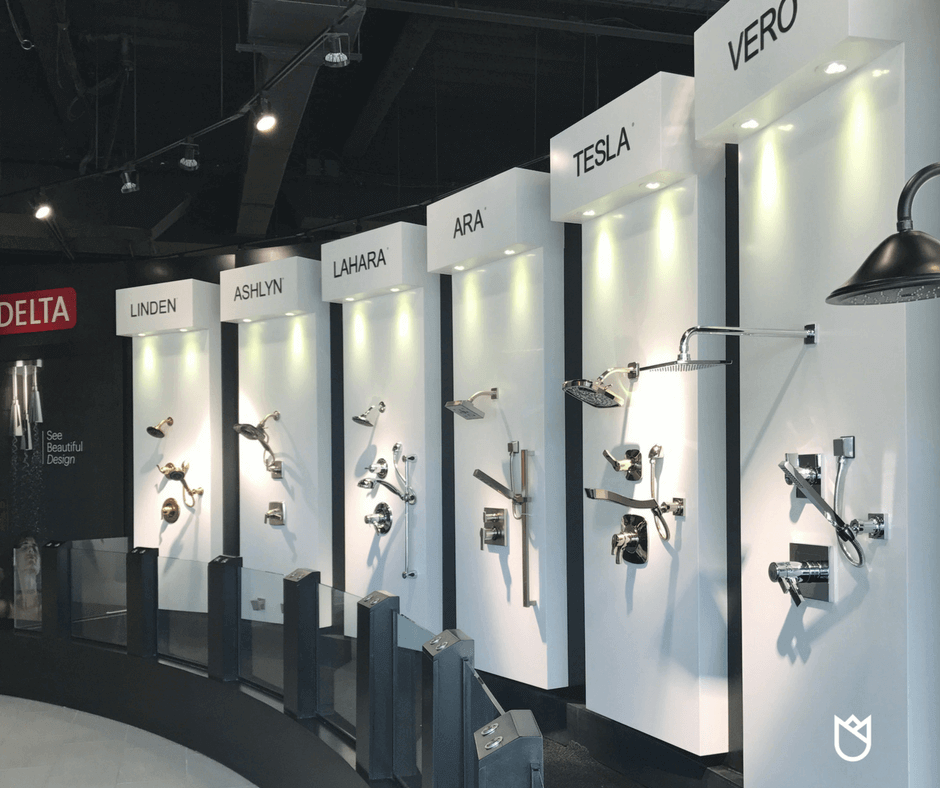 I know you're a thoughtful home investor. Your home is important to you, otherwise you wouldn't be reading this right now.
You not only want lasting design, you also want smart innovations and quality at a good value.
And I want that for you as well. That's why I research and learn about as many brands as I can, so when Mega Western Sales invited me to Delta Faucet Factory at their new Manoogion Center, I was thrilled.
Because of their extensive R&D and Engineering facilities, they have a product that frankly surprised me. They carry more patents on their technology than any other company in the industry, and their products are phenomenal.
In the Bathroom with Delta
Unless you're a plumber, you probably don't care too much about universal rough-in valves with Diamond Seal Technology or pex piping, but I know you care if it's not gonna leak and if installation is easy and flexible.
Shower and other plumbing fixtures have a valve behind the tile for the shower trim kit (the part that is important to you), and it is typically unique to each model.  However, the smart folks at Delta Faucet have figured out that having a universal valve saves everyone involved (designer, plumber, homeowner) a lot of time, money and headaches.
Let's say, during the planning phase of your remodel, you selected a shower head from the economical line of that brand. As the project gets closer to the end, your contractor is so fabulous, he is tracking under budget. Yippee for you because now you can get the luxury model you really wanted without paying to switch out the plumbing valve.
Shower fixtures are often judged by the number of holes in the showerhead—the more, the better—but the volume of water is the same either way. With Delta's H20Kinetics technology, less water is used, but because it is dispersed in a wavy pattern, it feels like more water is being used.
This trick is difficult to see with the naked eye, so we took a slow-motion video to show how the water is dispersed.
In the Kitchen with Delta
I love my pull-down kitchen faucet for washing dishes, but I'm often splattered with water by the time I'm done. Delta's ShieldSpray technology contains the splash by forming a small shield around the water stream. Genius!
Delta's Best Fixtures
Choosing a faucet for your kitchen or bath remodel shouldn't be overlooked. Delta's collections are a powerful hybrid of workhorse reliability and chic design aesthetics.
We love all of Delta's collections because they come complete with coordinated pieces for your shower valve, sink lavatory, mirrors, sconces, towel and paper bars.
For the bathroom, Delta's Dryden Collection is simple and elegant. It is perfect for any style and is my personal favorite.
For the kitchen, Delta's Essa Collection is a streamlined and highly functional model. With Touch20 technology, you can "tap" anywhere on the faucet to turn it on or off. This patented technology is so easy to use. We tested it during our "painting" exercise.
Delta's Designer Line
With all the same technology as the Delta line,  Brizo is their designer series for those who want distinctive design and artful craftsmanship.
For the bathroom, we adore Charlotte because it exudes classical design that would fit deftly in either a modern or traditional bathroom.
In the kitchen, Solna is our favorite, mainly because of the articulating neck. It adds an element of sophistication and fun. Put this in your modern / industrial kitchen for a gorgeous look.
It's important to think about all these little details when you are designing your kitchen or bathroom. So many times, we only concentrate on the obvious things, like tile or cabinets, but only vaguely think about the most important part—the water and how it is going to be delivered to us.
Is a kitchen or bath remodel looming in your future? Schedule a Remodel Clarity Session so we can map out your goals and objectives for your project.