6 Tips for Interior Design You & Your Spouse will Love
After completing their master bathroom remodel, Heather and Lowell told me we saved their marriage. I'm not sure how true that is, but I do know that home projects can cause very real (and very normal) tension in a relationship.
This couple's story — and how we helped them find compromise — is the perfect example of the value of hiring an expert. Using their experience as an example, I'll show you how we worked our magic to create a design that met both partners' desires. Grab a pen, and take some notes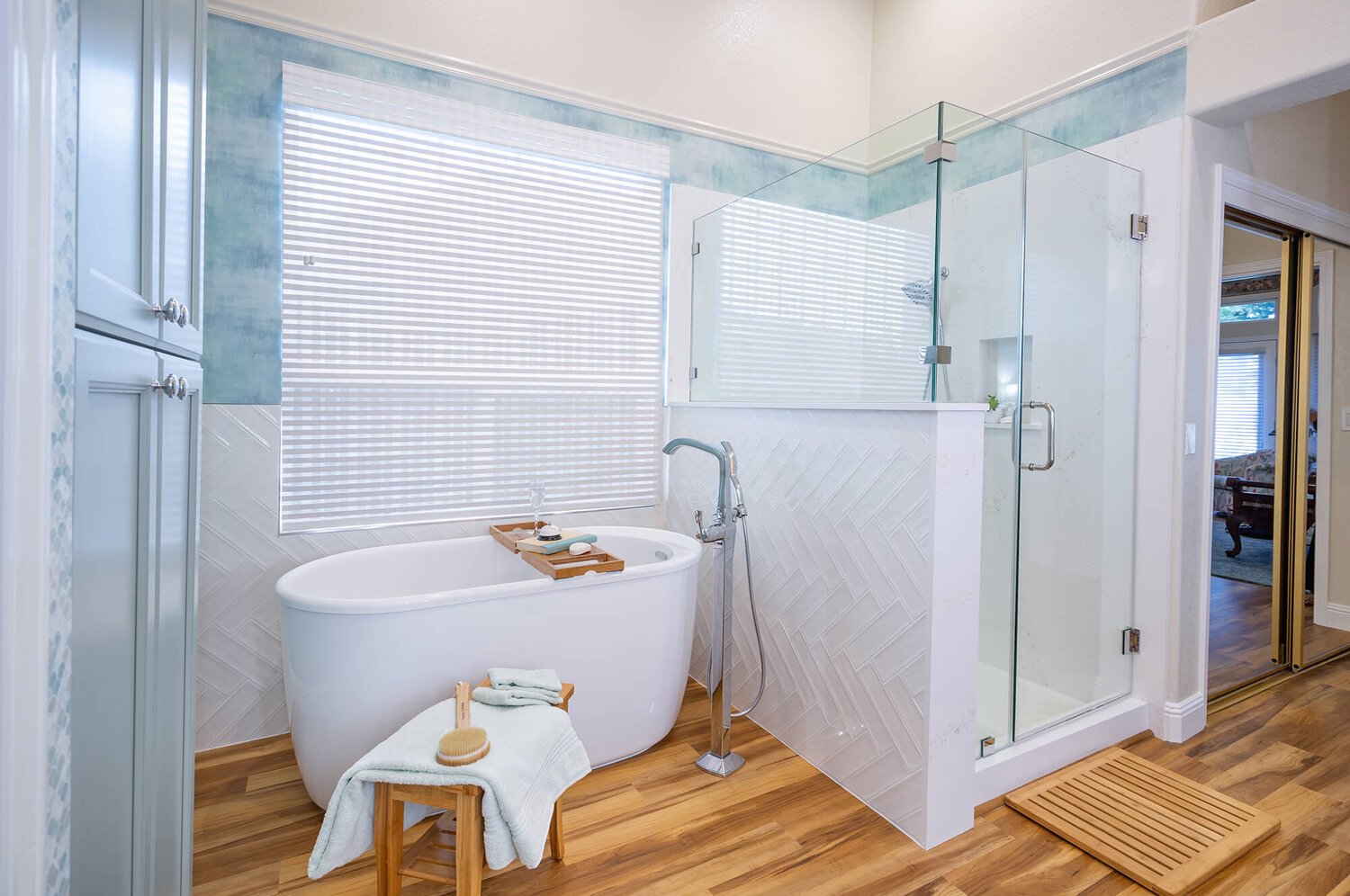 Meet the Couple
When I first met Heather and Lowell, they told me that they were desperate for a redesigned bathroom — but they couldn't agree on anything. It had become the root cause of many arguments between them, and they finally decided it was time for guidance from a professional. That's when we came on board to help. Here's what worked and why…
Tip 1: Clear, Consistent Communication
We can go through this design process together either in-person (if you're local) or virtually if you're looking for a detailed design plan you can implement on your own. At the beginning of your project, we will set important dates and milestones in advance.
If we're assisting with implementation or ongoing consulting, we generally touch base with clients every two weeks. This allows us to review each phase, gather feedback, and identify potential problems before they start. Each meeting is organized and laid out clearly.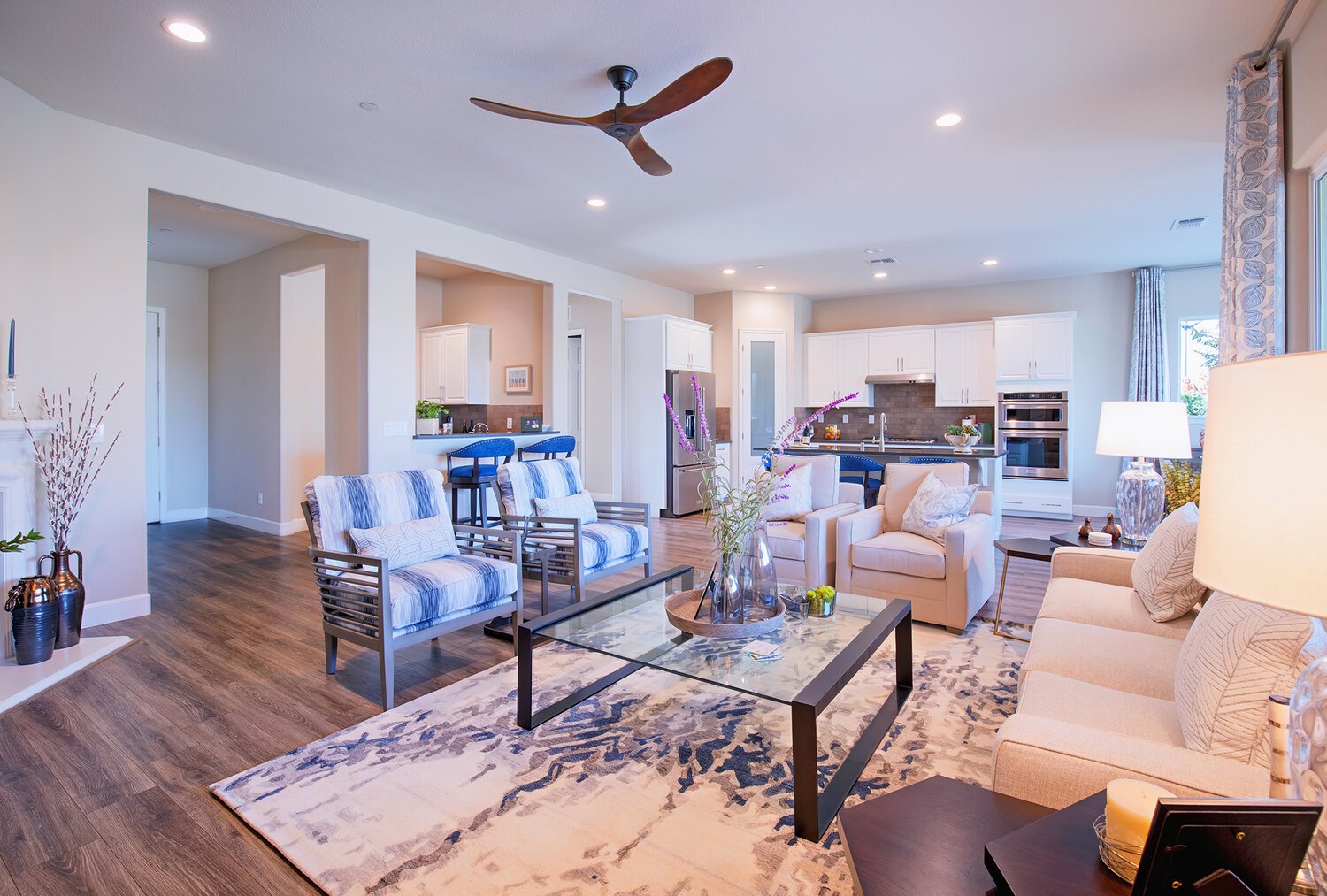 Tip 2: Include Both Partners
It's important that you and your partner BOTH be involved from the very beginning. This doesn't mean you have to be hands-on the whole time (especially if you hired us to do that for you), but it does mean that we will insist you both provide your insights and feedback at the requested times.
For example, we dedicated time with both Heather and Lowell separately, slowly pulling out what they individually desired and looking for commonality between the two. Even though some compromises and concessions would have to be made, the couple was surprised to find that they actually did want the same things! Which brings me to my next point. . . .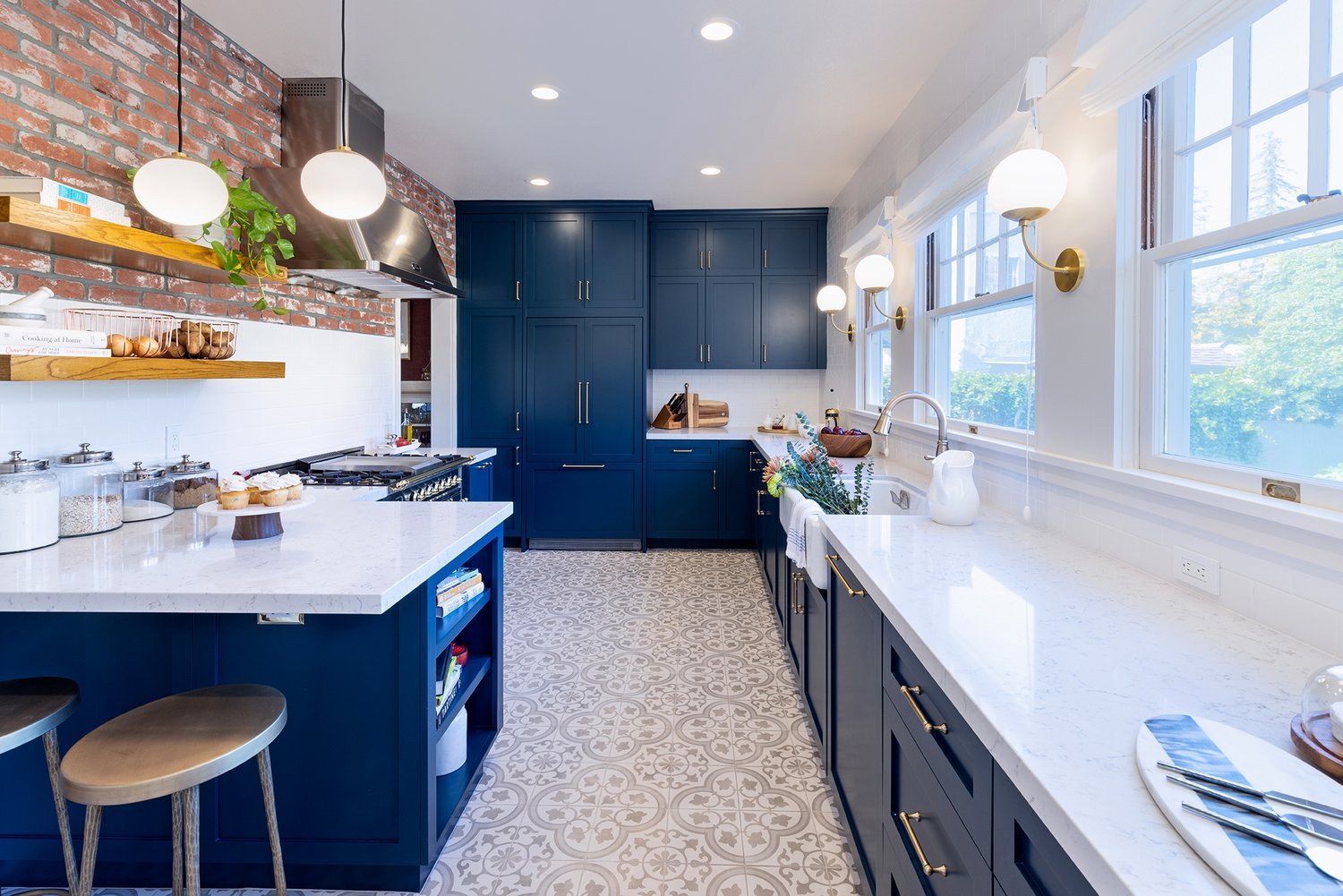 Tip 3: Do Your Homework
Part of exploring your design preferences with us means knowing what they are. For many people, this is difficult to verbalize and is better explained visually. Some methods that we use to help explore your style include: shared Pinterest boards, our style questionnaire, and of course, the detailed interview with us. Then, we'll gather what we learn from you and get to work behind the scenes.
Tip 4: Stay Open-Minded
During this process, you may learn that an element you initially thought you wanted and needed is not the best solution — and that's okay. We have years of knowledge, experience, and creative ideas at our fingertips. Stay open minded, and you may just become one of our many clients who say, "Oh, I never thought of that!"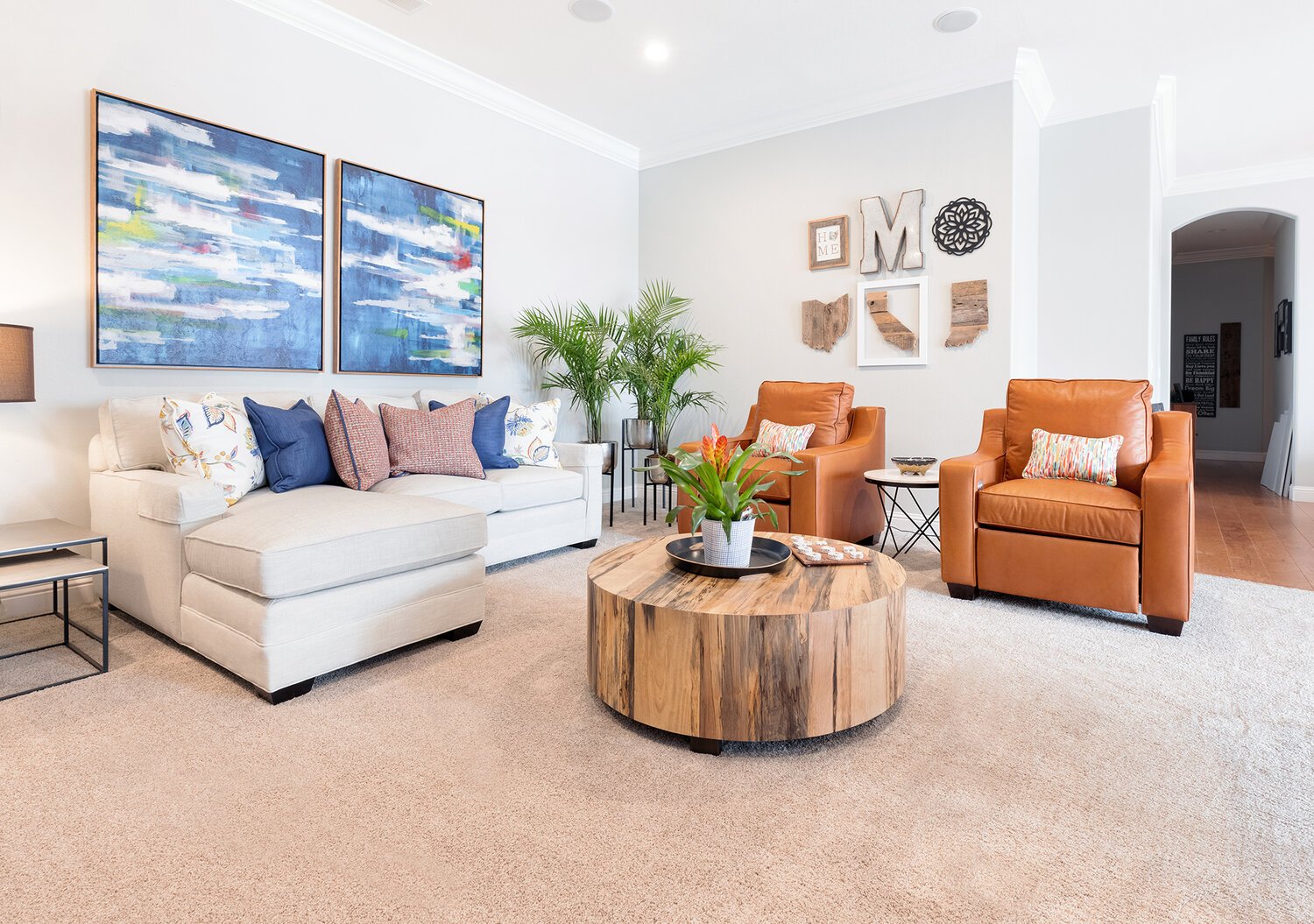 Tip 5: Be Constructive with Feedback
The design process is creative and collaborative. To create a design that you and your spouse will both love, we often go back and forth, iterating on the design to solidify its direction first, and then the little details that bring it all together: beautiful furnishings, colors, materials, and fixtures.
As you share your feedback during each stage of the design process, it's important to steer yourself away from trying to "solve" whatever feels off, and instead express what or why the design doesn't feel right to you. This helps us understand the root motivation behind your feedback, which is information that will likely apply to the rest of your design project as well.
Tip 6: Hire A Professional
Okay, this probably should have been Tip 1. If you want to make sure you and your spouse love the design AND that the process is as stress-free as possible, you'll want a professional on your side.
For in-person clients, we'll oversee the design, construction, and administration of your project, relieving you of the pressure and stress of coordinating the many moving parts. In addition, we will handle ordering and procuring your furnishings while closely monitoring schedules and keeping your project on track
For virtual clients, we hand over the design plans that your construction team will need and serve in a consulting capacity, which is equally valuable. There will be many, MANY questions that crop up during the process and decisions that will need to be made. To have us on call allows you to get quick, experienced, and personalized advice to keep your project moving forward.
How Does This Story End?
In the end, Lowell and Heather both equally adore their new, spa-inspired master bathroom. And while we won't be jumping from Designer to Relationship Specialist anytime soon, we're thrilled that the experience has given Heather and Lowell the confidence to now address other rooms in the house where they previously felt frozen and disconnected.
Whether you're like Heather and Lowell and have opposing styles, or simply need professional guidance with your home project, we're here for you each step of the way. Reach out to us to discuss your goals and see which of our services are right for you.
Until next time,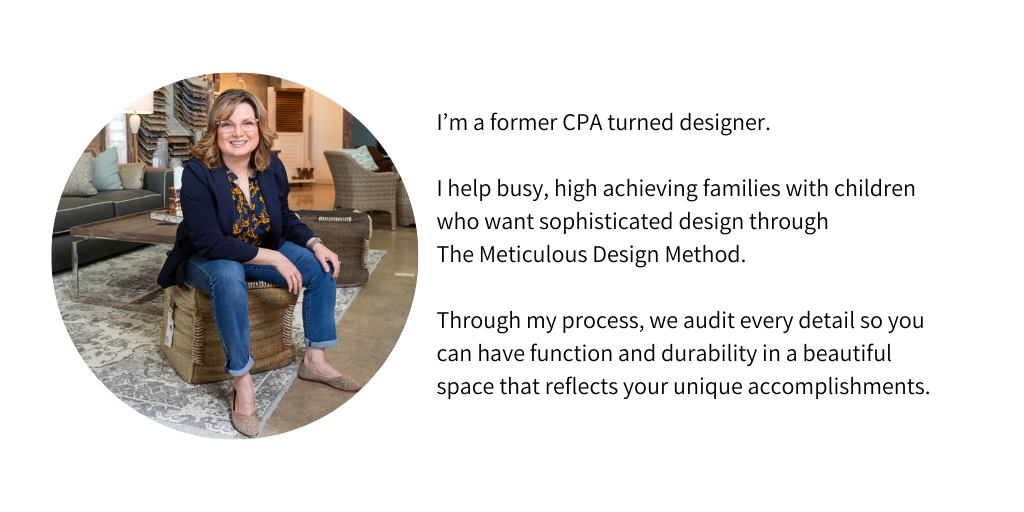 Download this Budget Workbook with examples of typical budgets at three price points and a working list of all the elements you will need to get you started