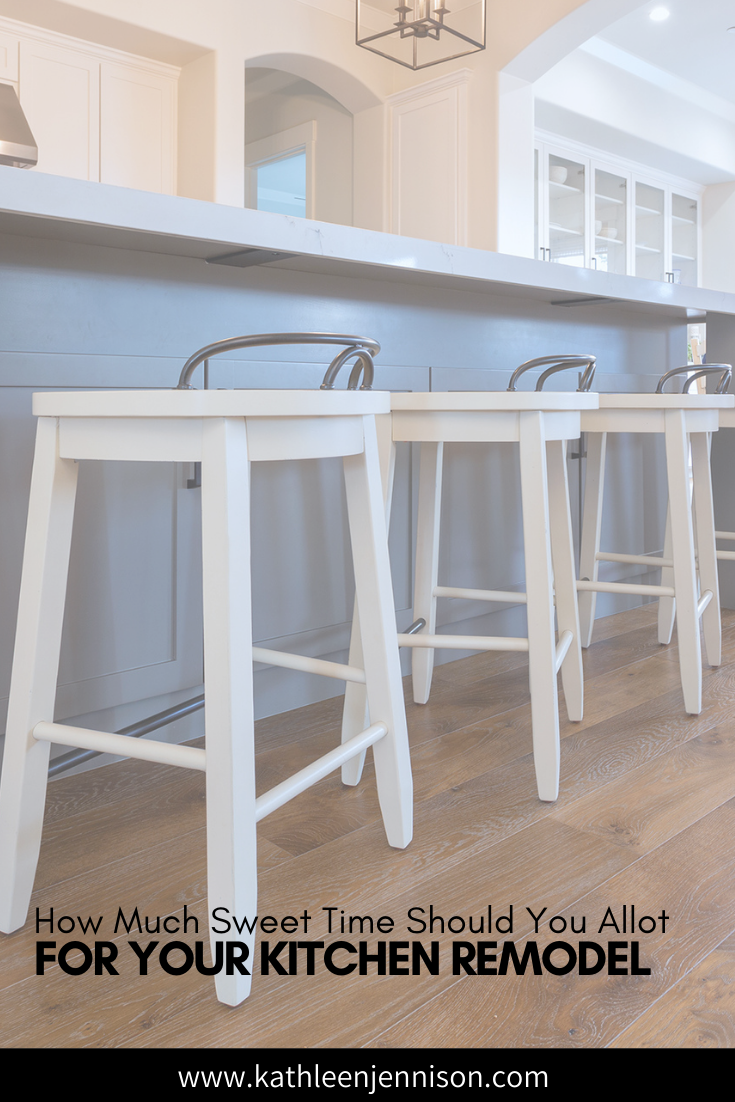 How Much Sweet Time Should You Allot for a Kitchen Remodel?
Well, that depends.
I'm getting many frantic calls lately because people want to remodel their kitchen in time for holiday entertaining. Sadly, I have to tell them that it is too late to begin the remodeling process (in November) for completion by December
After asking me how much the typical kitchen remodel costs, they usually ask me the bigger question… "How long does a kitchen remodel take?"
The answer depends on a lot of variables, one of them being how drastically they want to change their kitchen (knocking out walls versus updating the existing footprint) and the other being how decisive they are.
The decision part is the most difficult for many people. There are so many decisions to make (read our list of items that go into a kitchen remodel) and I always tell people it is much cheaper to make changes on paper than it is to make them in the field.  That's why at KTJ Design Co, we build it decision by decision before we build it brick by brick.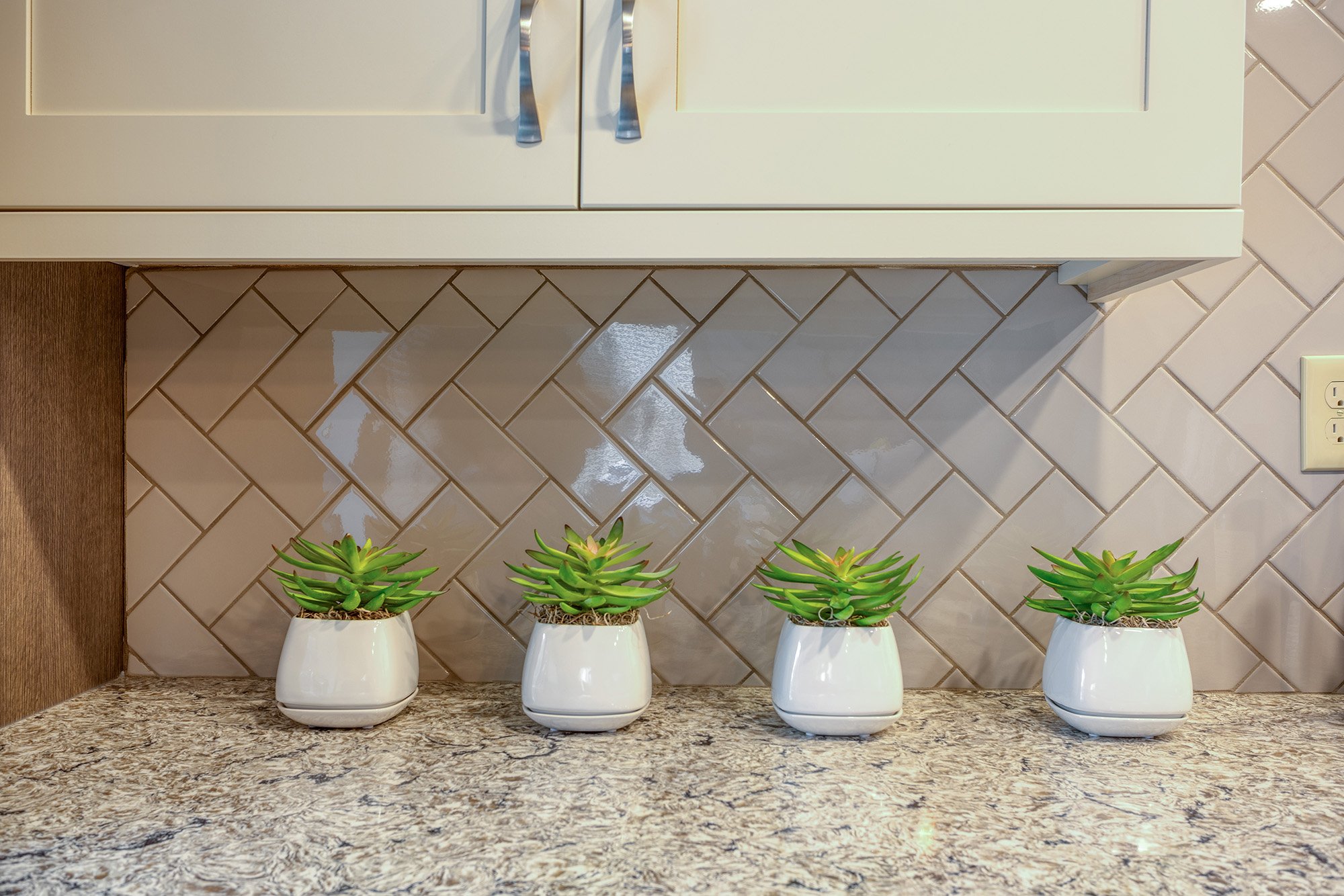 Here are my tried and true tips to make your kitchen remodel go more quickly:
Never Start Demolition before You've Completed the Design
When you finally decide to remodel your home, you may think you need to hire the contractor first, but that is a mistake.
You need an interior designer to help you create an ideal layout and help you figure out the best finishes for your lifestyle. We're really good at "pulling out" your design style and aesthetic. It generally takes us 4-6 weeks of meeting with you weekly to develop your design.
My friend Rose built her house three years ago, before she knew me. She told me it was so stressful trying to pick out the materials with the contractor breathing down her neck. She quickly made decisions and now regrets some of them (her kitchen is gorgeous by the way).
…And this is why we take our sweet time with the design and planning phases of all our kitchen remodel projects. You need to be completely comfortable with everything, from the cabinets to the fixtures—and they should be selected before any demolition begins.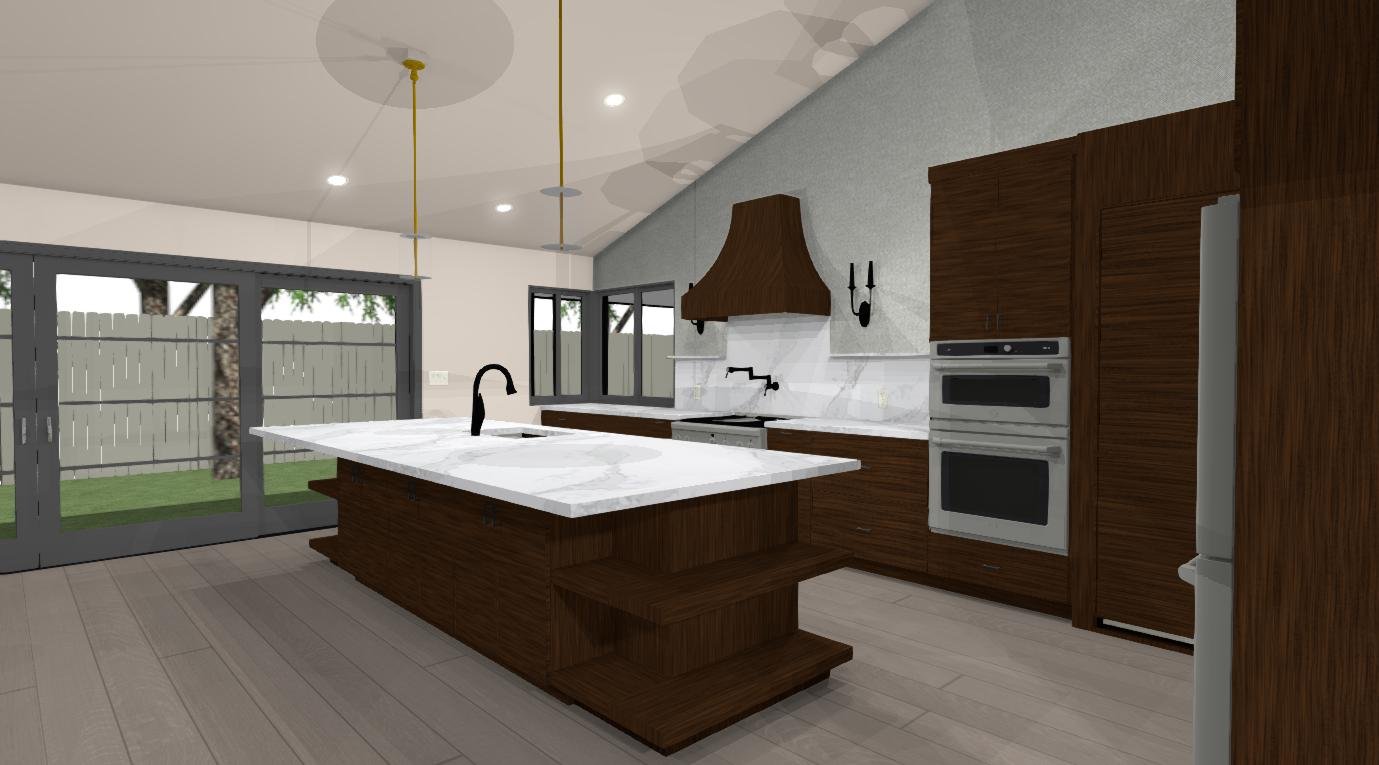 Get a Complete Game Plan for the Long Term
Before our two hour in-home consultation (where you give us a tour of your entire home, tell us what you really hate, and then tell us what you really love) we ask you to complete a questionnaire that will tell us how you use your kitchen.
Once you know what you want and need (sometimes the two are far between), we go back to our design workshop and create a floor plan and schedules of all the fixtures, finishes and equipment. We will return to you with a comprehensive presentation of our vision, a timeline, and preliminary budget.
Please note: We may go through several iterations of the design and budget until you are completely satisfied.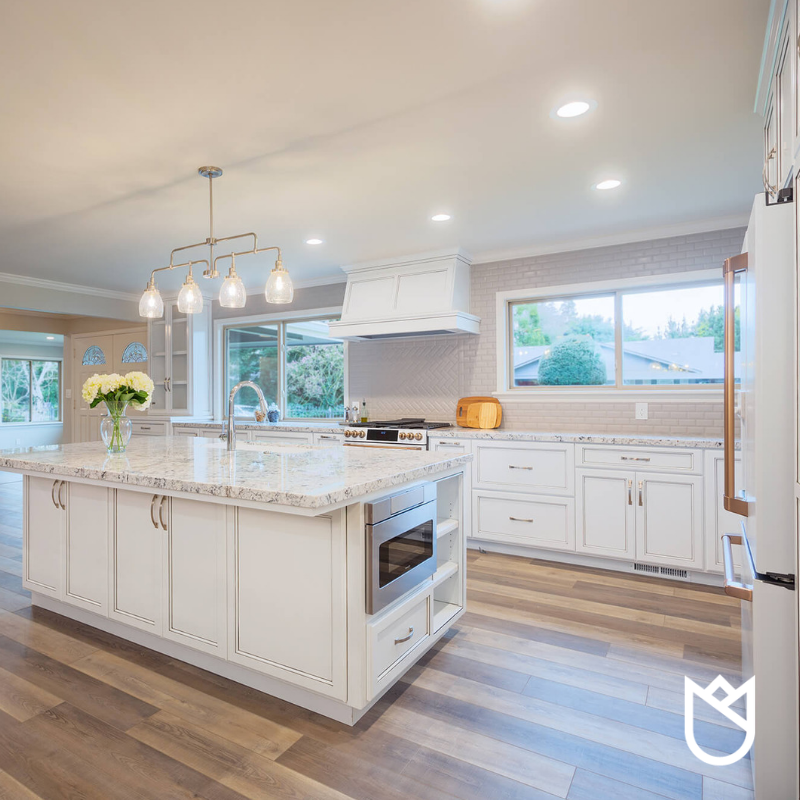 Be Prepared to Wait
Be aware that some products require long-lead times for ordering, such as cabinetry, certain tile and stone products and custom furniture. Product can be discontinued or out of stock if we delay the ordering process until a later date.
Because your kitchen is a unique masterpiece where each element is integral to the next, we have to make sure we have all the pieces before we begin. For this reason, we order all materials during our design time together and before any demolition begins.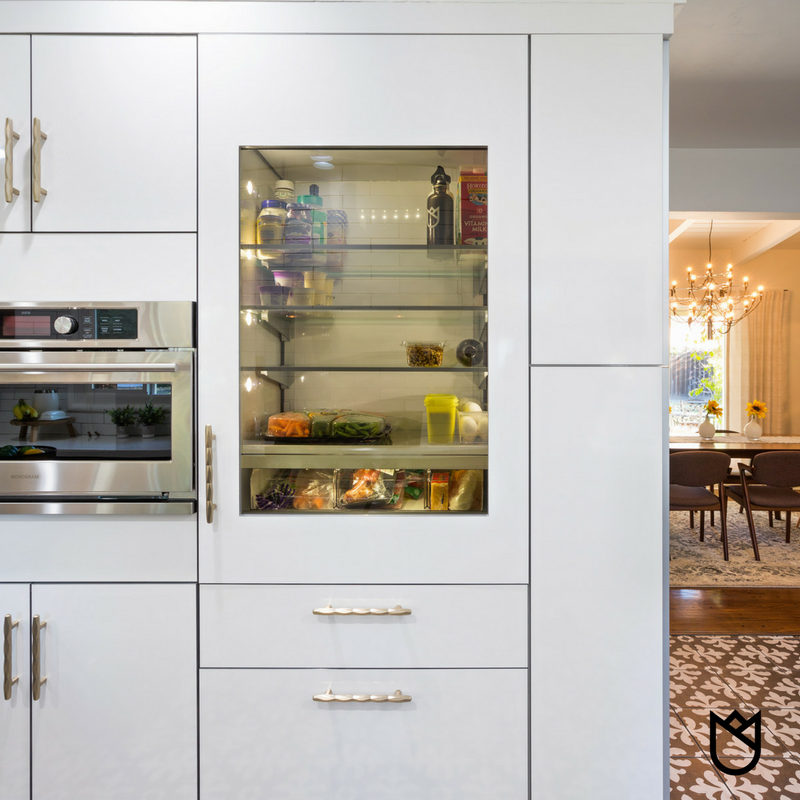 Typical Kitchen Remodel Timeline
Okay, so you've reached the point where you love the new design. You've got the contractor, the building permit, all your materials and fixtures, and you are ready to get started.
Plan for six to twelve weeks dedicated to gutting the space, starting the new design from scratch, and completing the project. That's right. Kitchen remodels can take up to three months to complete.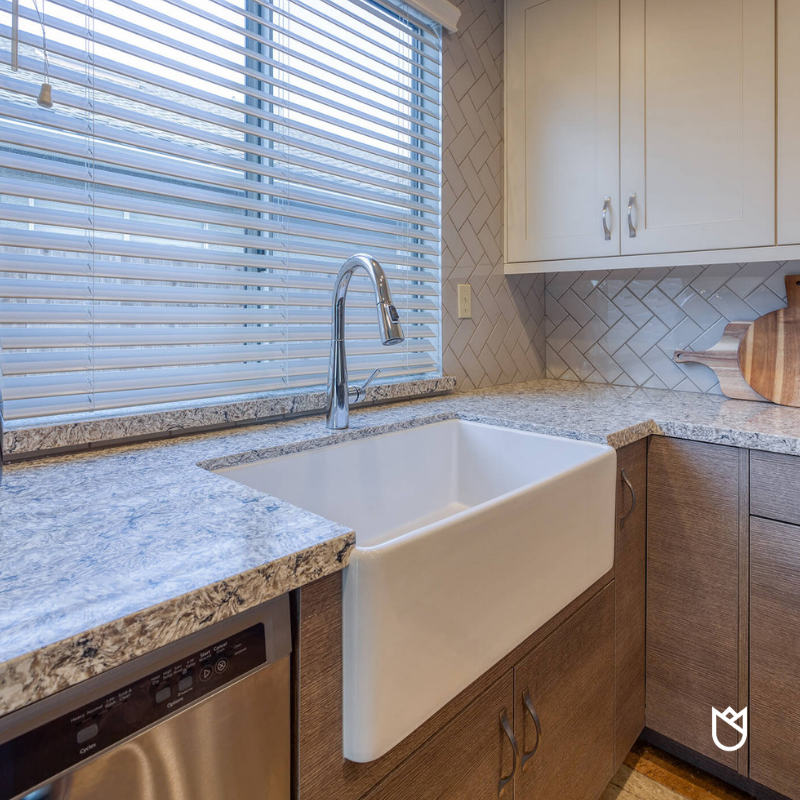 Removal of Existing Kitchen
This consists of removing old appliances, cabinetry, countertops, and flooring. During this phase, we sometimes find things hidden in the walls that we couldn't foresee, such as dry-rot, uneven floors or walls, plumbing or electrical issues, etc. If everything looks good, we move on to the next step. If not, we'll take the necessary steps to correct the issues before proceeding.
Framing and Rough-Ins
Rough plumbing, HVAC and electrical, and new walls (if any) are installed during this phase. Our designers work closely with the tradesmen to make sure everything is placed and installed as we planned it.
Insulation, Drywall & Priming, Flooring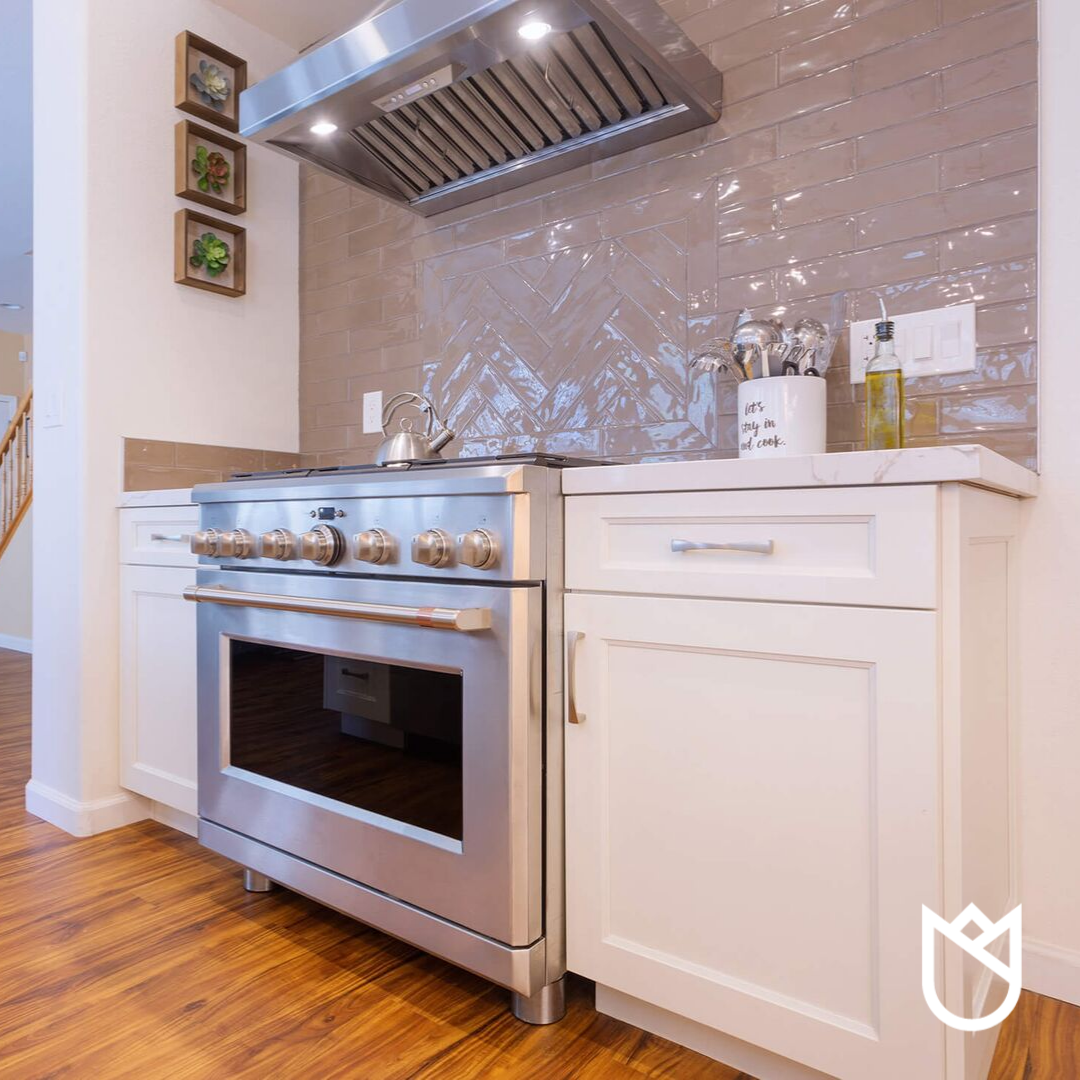 Once the mechanical phase has passed inspection, we begin insulating your kitchen, installing the drywall, and priming.
Cabinet Installation, Countertop Templating & Countertop Fabrication/Installation
At this point, you will have been without a kitchen for weeks, if not a month or two—but you'll get excited when the cabinets arrive and the countertops are installed. It's one of the best phases of the project, aside from Reveal Day.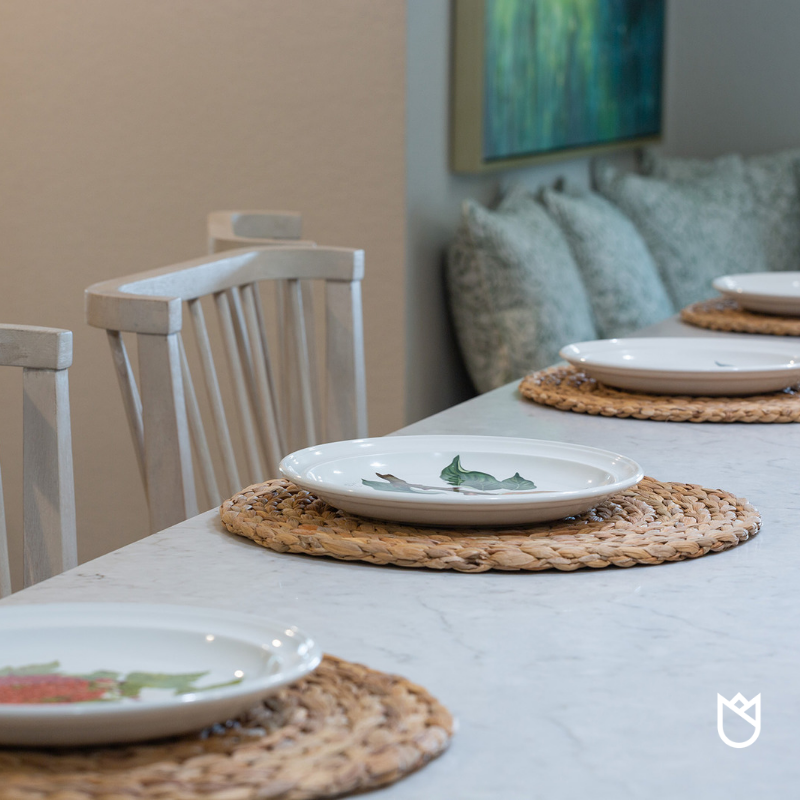 Final Interior Finish Stage and Painting
This phase includes installation of the plumbing fixtures, decorative tile backsplashes, final trim, and flooring. After these are installed, we commence with the painting.
Installation of Electrical Fixtures & Appliances
During this phase, your appliances and light fixtures will be installed. Your kitchen will be almost done at this point.
Final Inspection and Cleanup
We end the kitchen remodel with clean-up, small touch-ups, and fine-tuning so the project is ready for you to enjoy.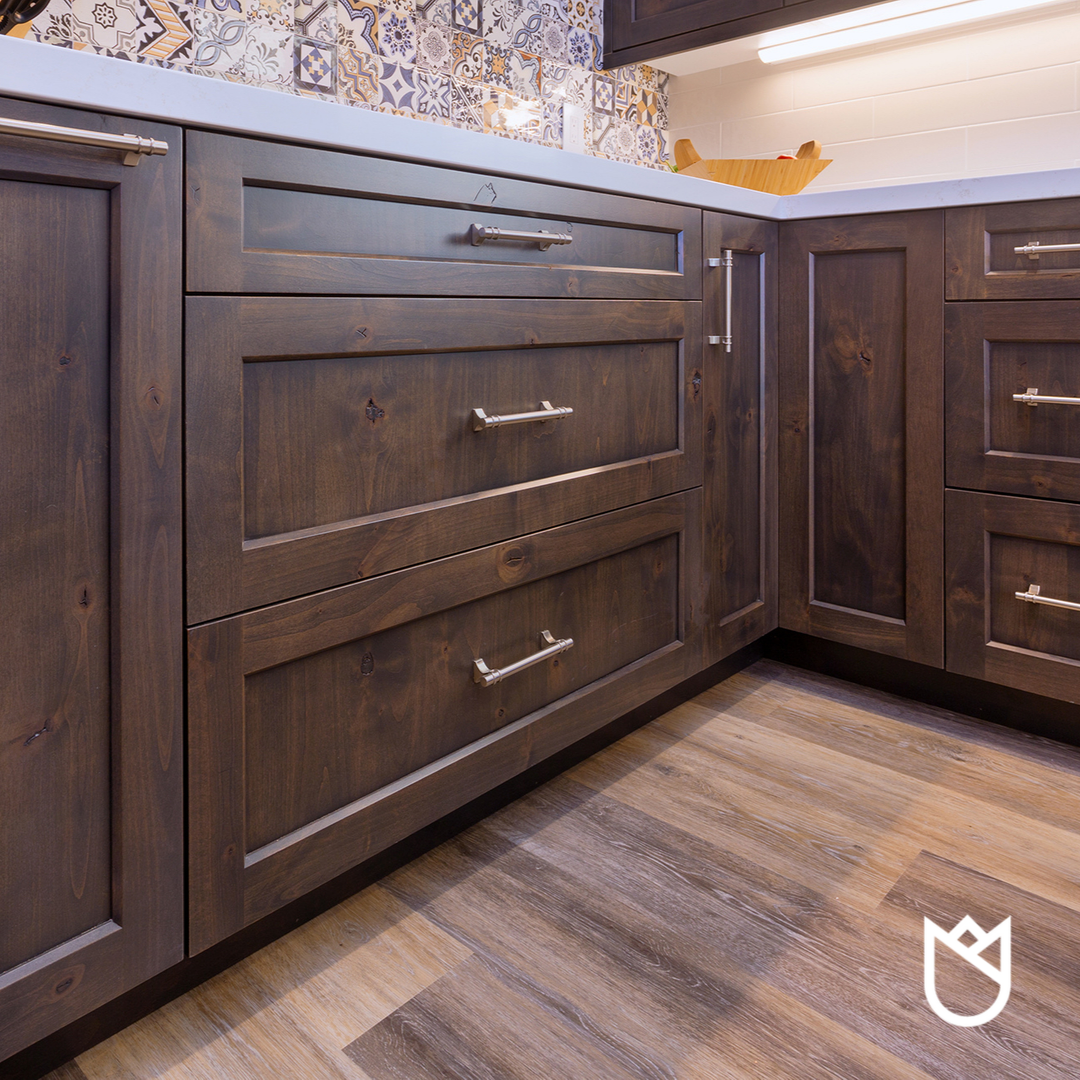 Are you planning a kitchen remodel and want to talk through your timeline? Give me a call.