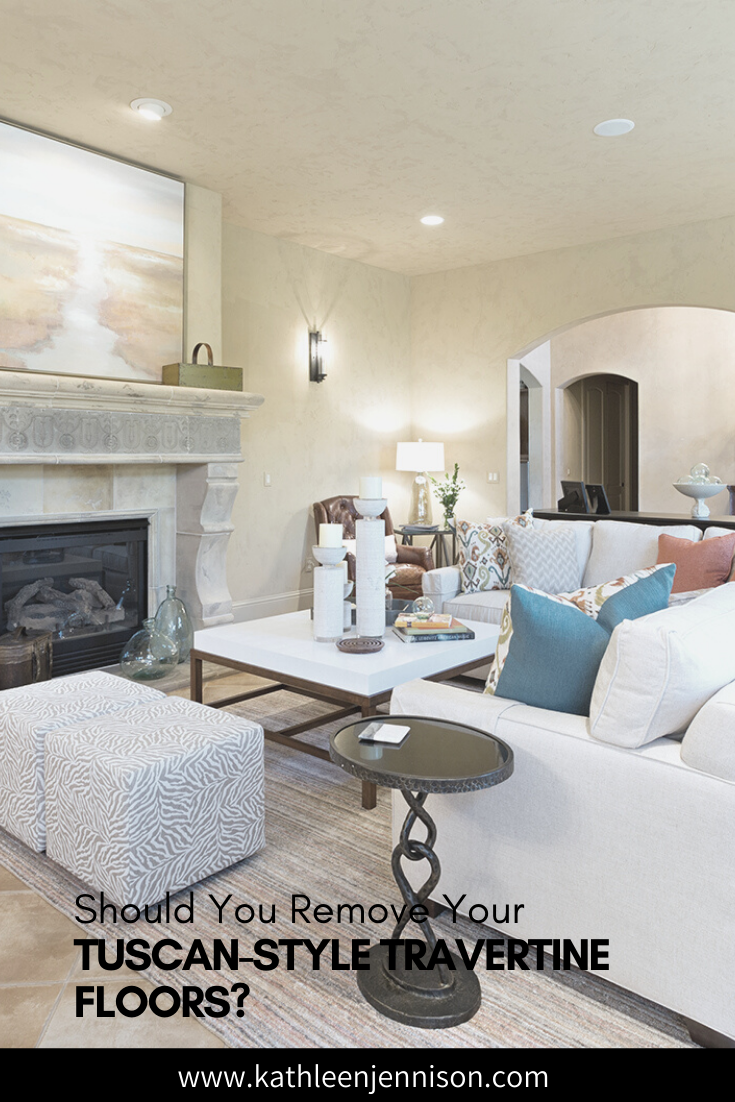 Should You Remove Your Tuscan-Style Travertine Floors?
We recently created a design for a beautiful home in Woodbridge that had travertine floors in the kitchen, entry, and halls. The rest of the rooms had already been redone with gorgeous LVP and brand-new carpet, but the homeowners were trying to avoid spending additional funds to remove the travertine.
As you can imagine, this created difficulties in the design – they wanted an updated, modern kitchen, but the yellow-toned flooring dragged the whole design down. We didn't end up winning the commission, and I'm confident the travertine was to blame. That's just how it is!
If you're wondering how to modernize a home that includes travertine flooring, the answer is simple – remove the travertine. 
In fact, travertine tile is one of the top 5 features homeowners are currently replacing in Tuscan-style homes. But what are homeowners replacing it with?
3 Designer-Approved Alternatives to Travertine
While we always recommend avoiding cork and bamboo (they are substandard in both appearance and durability), we've compiled 3 excellent options for your new flooring: engineered hardwood, Luxury Vinyl Plank (LVP), and tile. Here's what to know about each: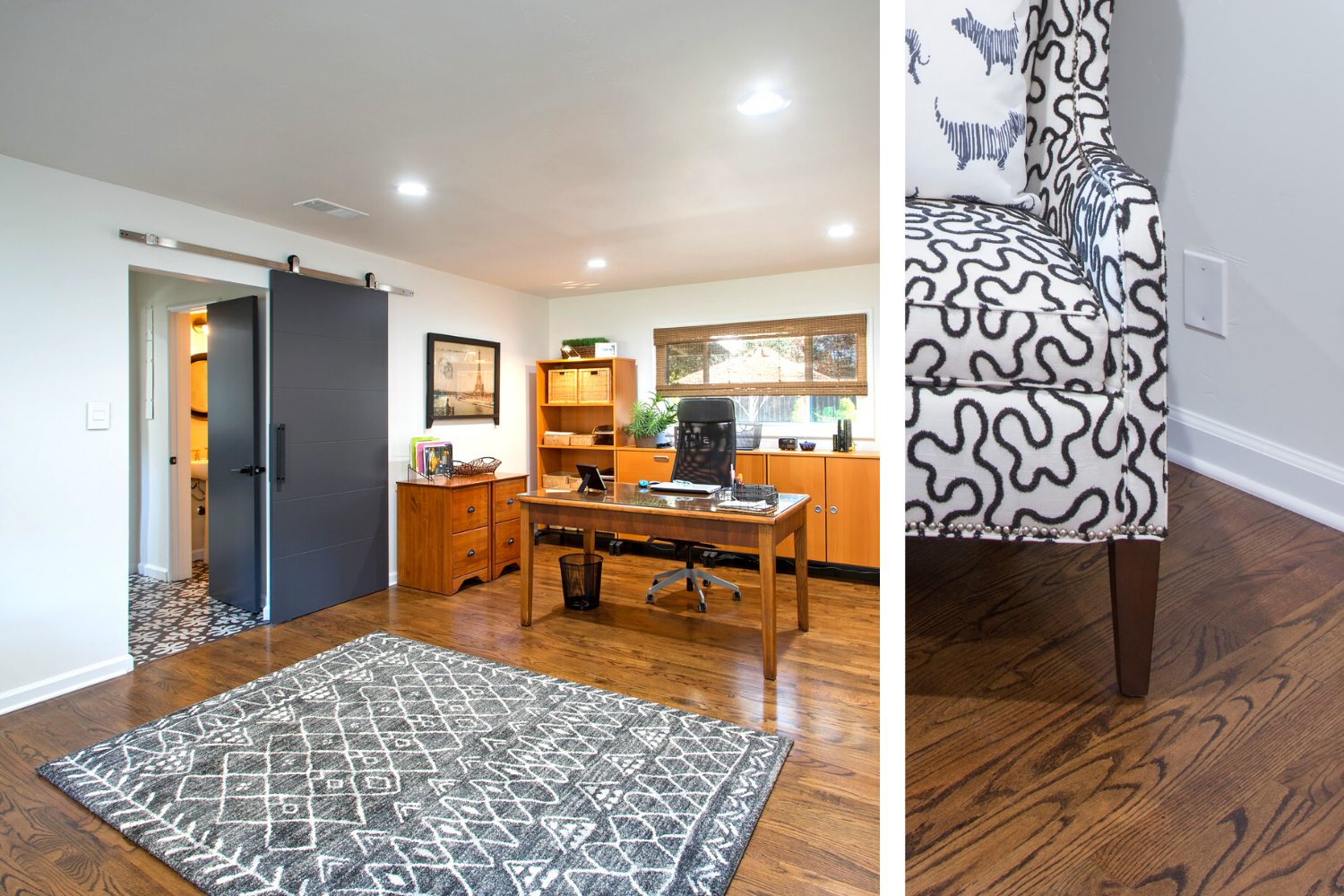 1. Engineered Hardwood: Wood is always a classic and timeless choice, but it's no secret that hardwood flooring can be a costly option. Engineered hardwood is an affordable and gorgeous alternative to infuse your home with an inviting sense of warmth.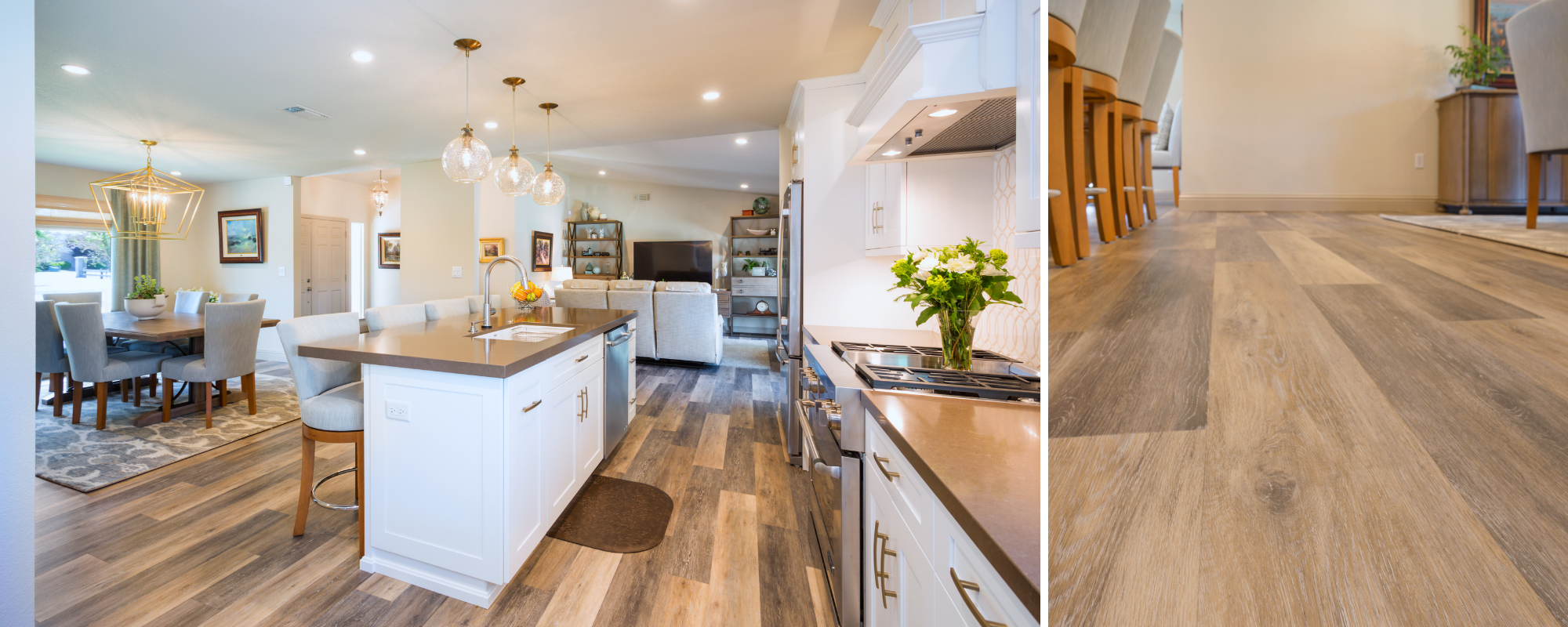 2. LVP: Luxury Vinyl Plank is an excellent flooring choice for any room in your home. Not only does it look gorgeous, but it is highly durable, waterproof, easy on the back, and kid and pet-friendly. What more could you want? We installed LVP throughout the entire main floor of our recent Main Street project featured above.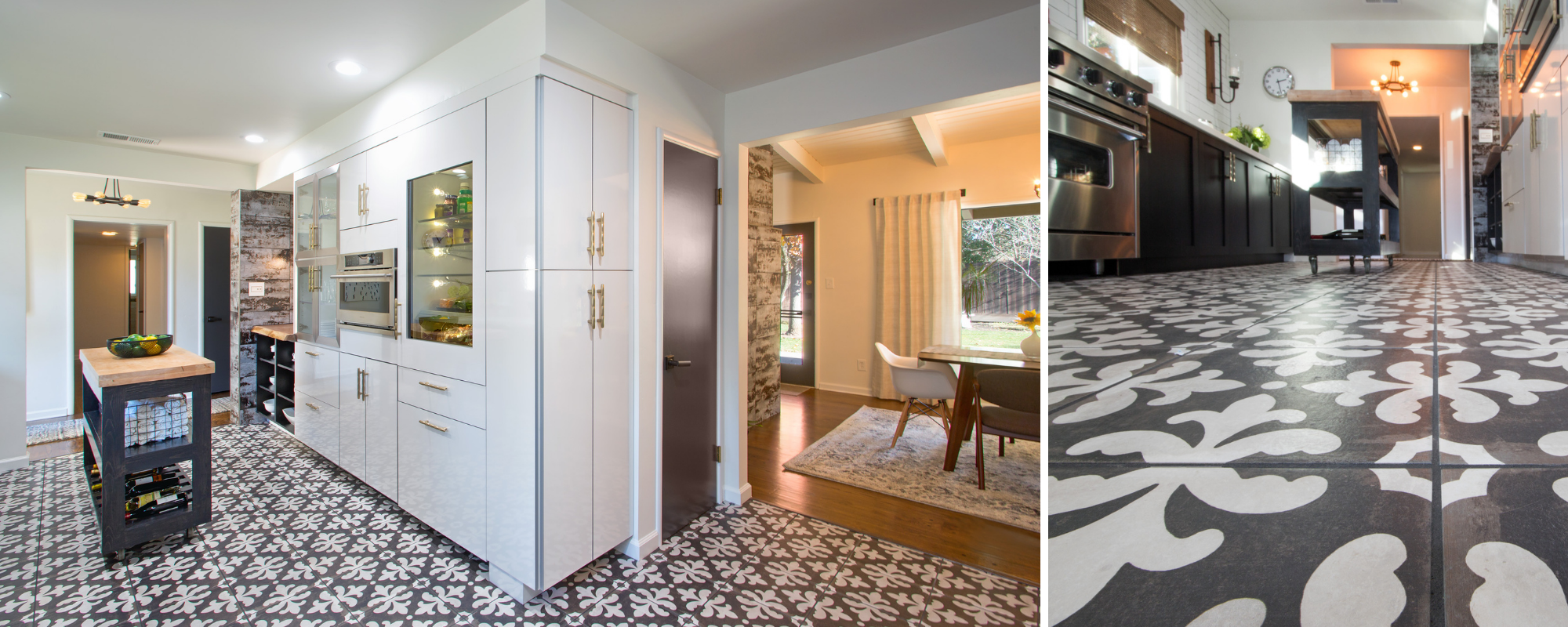 3. Tile: Tile flooring is great for bathrooms, but we usually don't recommend it for other spaces in a house. It is cold, hard, and can be uncomfortable to stand on for long periods of time. However, if you have your heart set on tile, opt for something bold and fun with lively patterns, as we did in the kitchen and hallway of our Adahmore Lane project above.
Bring Your Floors Up to Date
If you are beginning a renovation on your home, give yourself permission to remove your travertine tile. In fact, I implore you to do so. Once the tile is out of your home, you'll have complete freedom to choose a new material intentionally selected to flow with the rest of your overall design and, best of all, experience a beautifully fresh and cohesive home.
Ready to get started on your home renovation? Book a Discovery Call, and let's see if we're the right team for you.
Until next time,