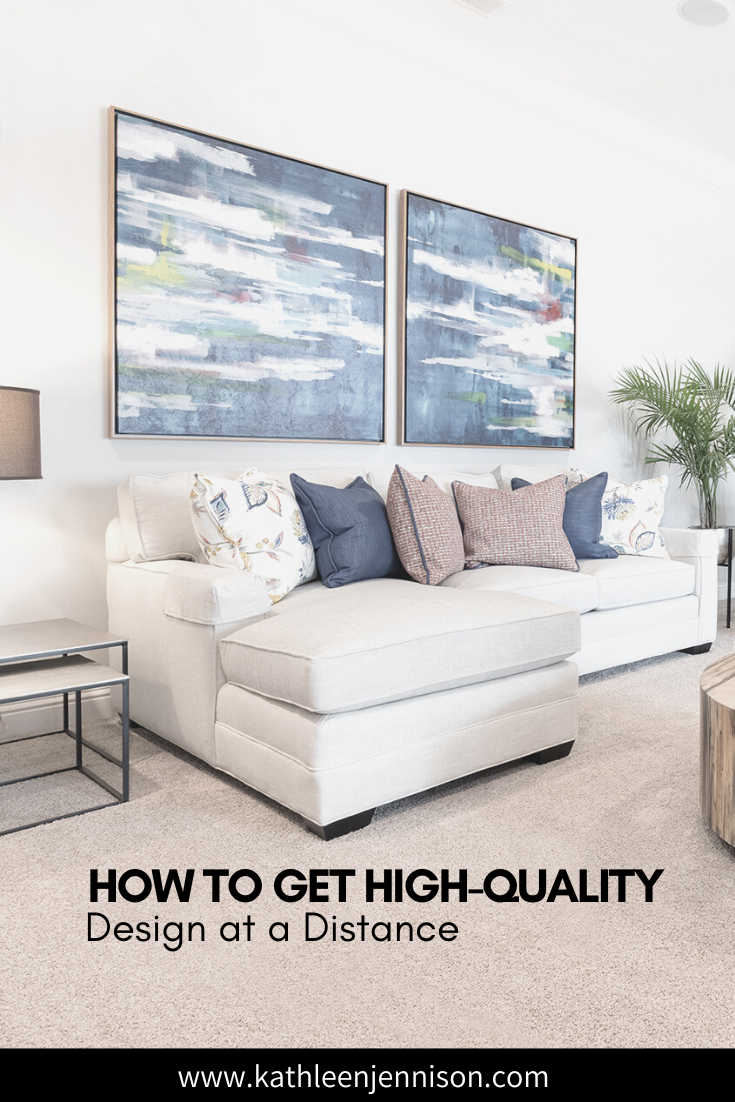 How to Get High-Quality Design at a Distance
Do you have a small home project that doesn't necessarily require the full suite of services included in full-service design? Maybe you need just a little help here or there? Or perhaps you enjoy shopping and coordinating trades, but you don't know how to create a cohesive design plan?
If this sounds familiar, our virtual interior design service could be the perfect fit. Today I'm sharing what it is, how it works, and everything you can expect when working with our team. Let's take a look…
What is KTJ Virtual Interior Design?
Our virtually delivered interior design service is meant to make high-quality design accessible, regardless of your location or the size of your project. We give you access to everything you will need — a design plan you trust, exact material/product selections, technical drawings — to create the room on your own (or with your local GC) with confidence.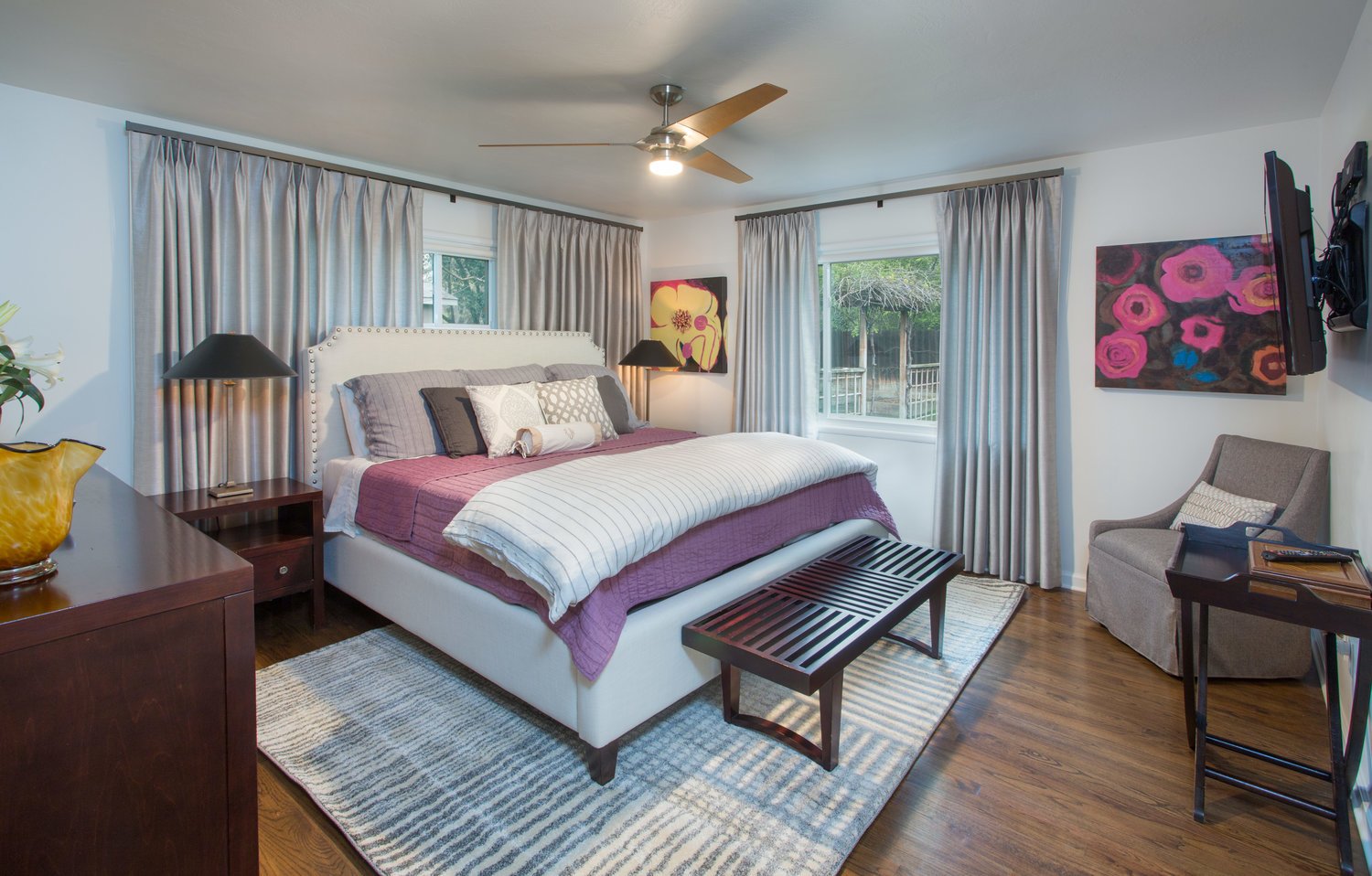 Is Virtual Design Right for You?
This service is perfect for you if:
You want to play an active role in the design process but need a professional's advice.
You have a floor plan from an architect or contractor but are unsure how to arrange the layout or select the finishes.
You feel informed and confident about making decisions and managing your contractor and architect.
You want a plan and a shopping list to shop on your own time with the confidence you are getting properly scaled furniture.
You love the KTJ Design style and organizational solutions but need additional help achieving your final results.
It's true…virtual interior design isn't for everyone. But if it sounds like a good fit for you, you'll enjoy a quick, affordable, and done-for-you design with our team by your side (virtually), guiding you through your project. You'll stay in control of the shopping but be saved from irritation and decision fatigue. The best part? Your friends never need to know you hired a designer – ha!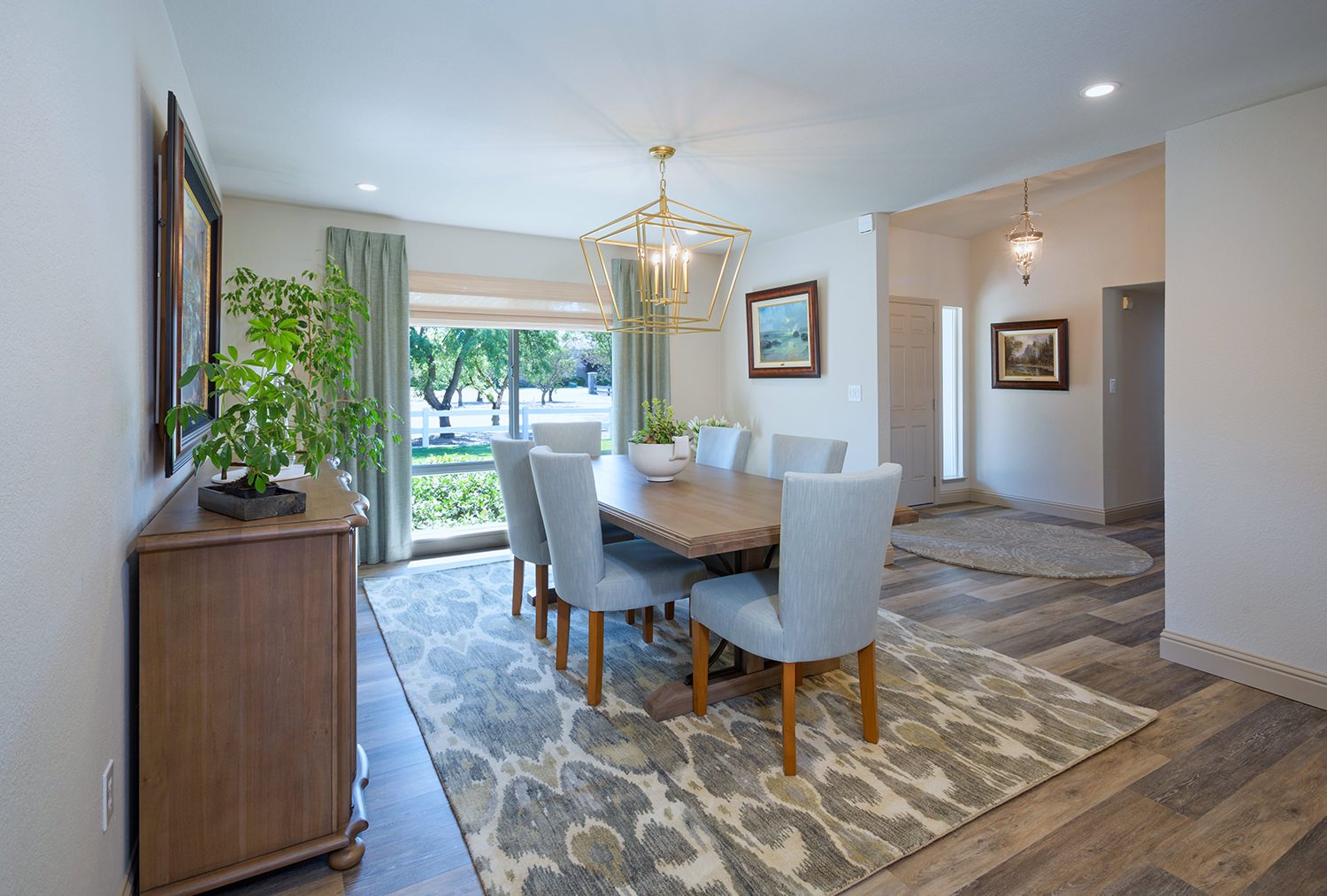 How Our Virtual Design Service Works
Our process begins with a 30-minute discovery call. We'll discuss your project and goals, explain the virtual design process, and determine if this service is a good fit for your needs. Then, if you're ready to proceed, we'll begin our 5-step process:
Step 1: Measure & Photograph
With our helpful how-to guide and instructional video, you'll take all necessary measurements and photos of the rooms that will be part of your design plan. This is a critical first step. When choosing your furnishings, we always consider scale and overall flow. Accurate measurements ensure that each item will fit perfectly when you put it in its place.
Step 2: Gather Inspiration
Sometimes, pictures can express your likes and preferences more than words. So we'll ask you to gather and share images of homes you love using Pinterest and Houzz – even if you can't quite pinpoint why you love each space. Then, we'll examine the entire collection of images, take notice of common threads, and thoughtfully weave them into your design plan.
Step 3: Complete the Design Questionnaire
To design a space that works for you in every way, we need to understand the nuances of your lifestyle. Our thought-provoking questionnaire will ask about your design preferences, routines, children, pets, hosting habits, and frustrations you have with your current space. We consider each and every answer when we create your personalized design.
Step 4: Shop the Look
We will present your gorgeous, cohesive, and personalized design plan via Zoom call, and you'll receive a complete package from us. This will include your floor plan, style guide, 3D renderings of your space, and a detailed shopping list. Then, it's your decision if you'd like to purchase some (or all) of the items that we curate for your space.
Step 5: Put the Room Together
You will know exactly where each item goes with the fully dimensioned design plan we provide. In addition, we will supply you with detailed instructions on how to set up your space – everything from the specifics of hanging artwork to styling bookshelves. Nothing will be left in question, but we'll always be available if you need us.
Finally, it's time to soak in the joys of your new sophisticated home designed just for you.
Kitchen rendering to help visualize the final result before construction begins
Virtual interior design meets the needs of so many, and we're thrilled to be able to offer our experience and knowledge through this service. However, if you want someone to handle everything from concept to completion, we also have a service for that.
If you are uncertain of which type of design service is best for you, we're happy to help. Reach out to us, and let's discuss your project. We're happy to guide you in the right direction for you.