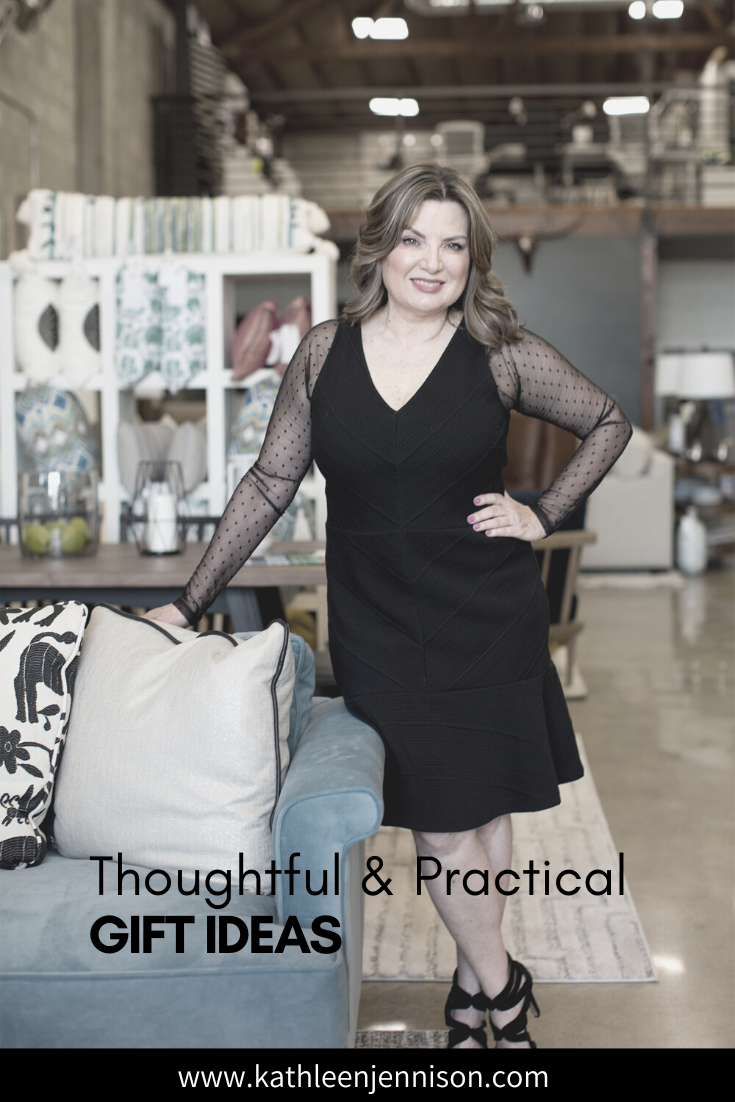 Thoughtful & Practical Gift Ideas
When it comes to gift giving, especially around the holidays, it's easy to feel caught up in the performance and obligation of purchasing items for our loved ones. The added challenge? Selecting something purposeful that the recipient hasn't already overnighted to themselves. (Thanks, Amazon).
Before you know it, you may find yourself blindly choosing an item, wrapping it, and anxiously waiting to read your recipient's emotions as they open the gift. Do they genuinely love it? Or are they just being polite?
Rather than continuing the guessing game this year, let's show your recipients that you understand their needs, desires, and interests with thoughtful gifts they will both use and enjoy. I've hand-picked a selection of our favorite practical items that are sure to please anyone on your list. The best part? You can find most of these items at our shoppe!
Gift Ideas for the Gracious Host or Hostess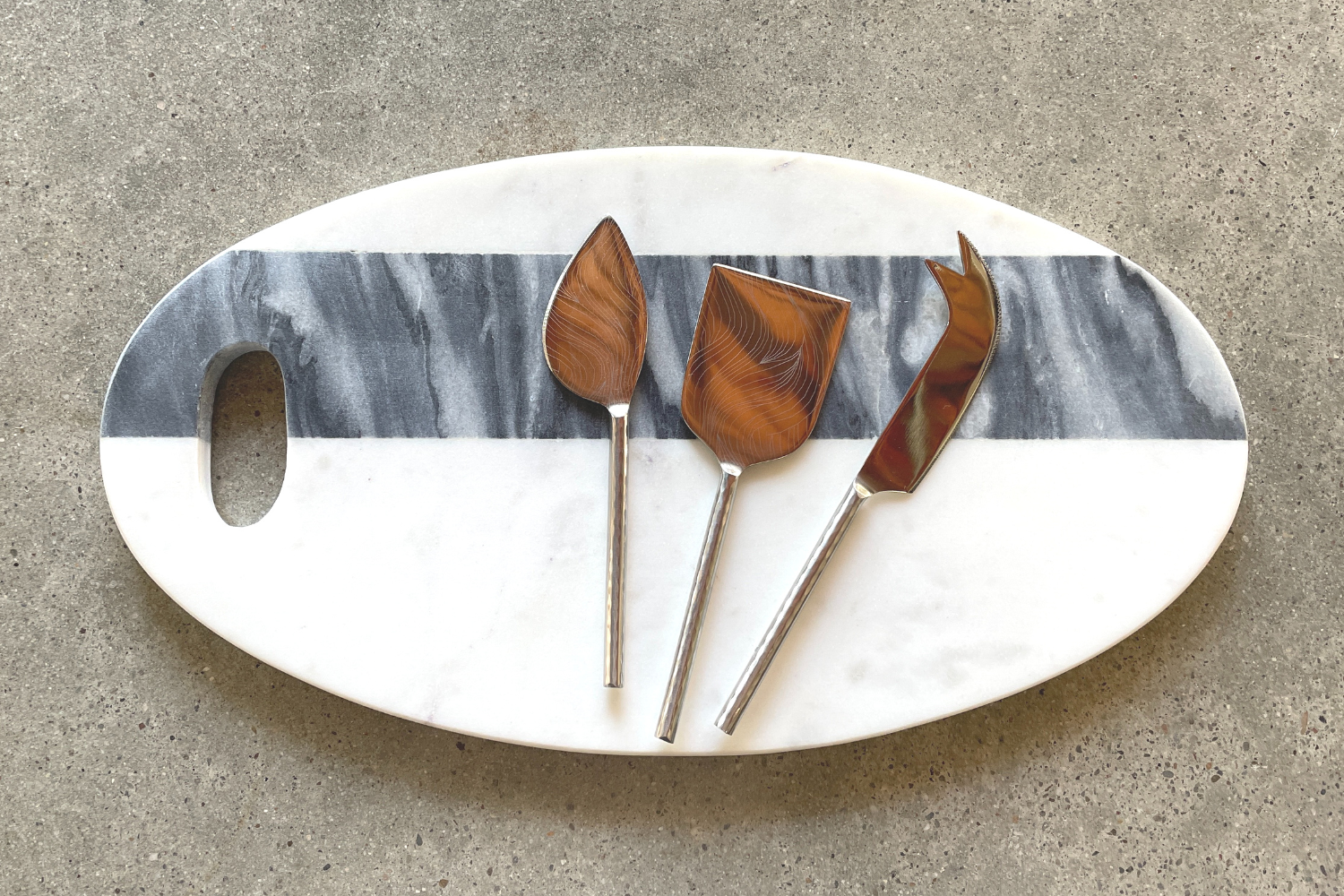 Sophisticated Charcuterie Board
Polished yet playful, this oval tray is a stunning fusion of white and gray marble sourced from Agra, the home of the Taj Mahal. It's perfect for showcasing a delicious charcuterie spread in a sophisticated and conversation-starting way. Our tip? Be sure to purchase one for your own future gatherings, too.
Refined Serving Utensil Set
Distinguished by clean lines and modern design, this refined serving utensil set coordinates beautifully with any serving platter. With a sleek design and subtly etched curves, this gift is versatile, practical, and stunning… what could be better?
Gift Ideas for the New Homeowner, Baker, or Chef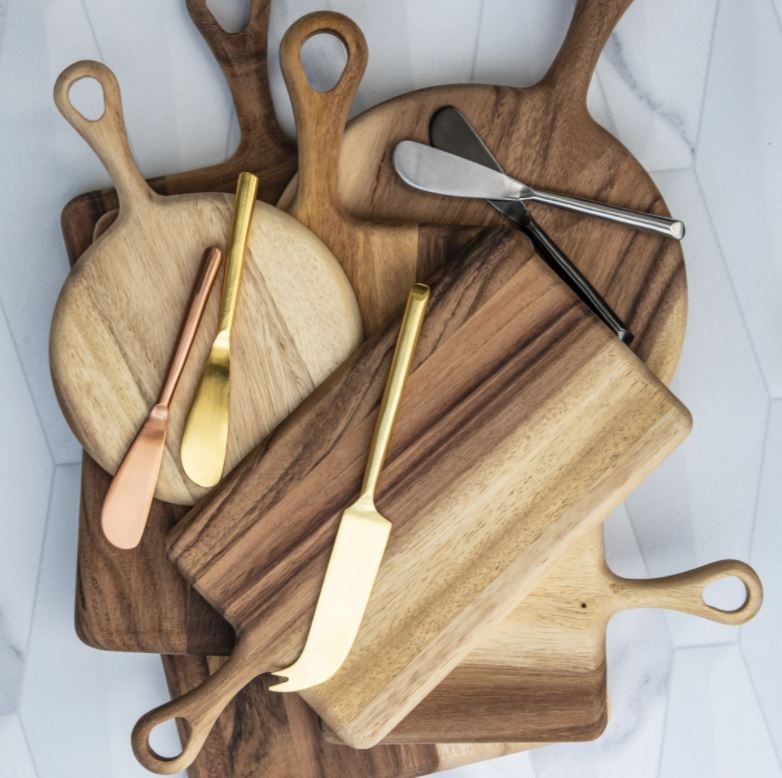 Natural Acacia Cutting Boards
Plate your dishes boldly with these solid, beautiful cutting boards in various sizes and shapes. Acacia wood is prized for its strength, vivacious grain, and ability to grow more beautiful with age, making it the perfect choice for a long-lasting gift. Stunning enough to display as decoration and durable enough for constant use, these wow-worthy boards are always a hit.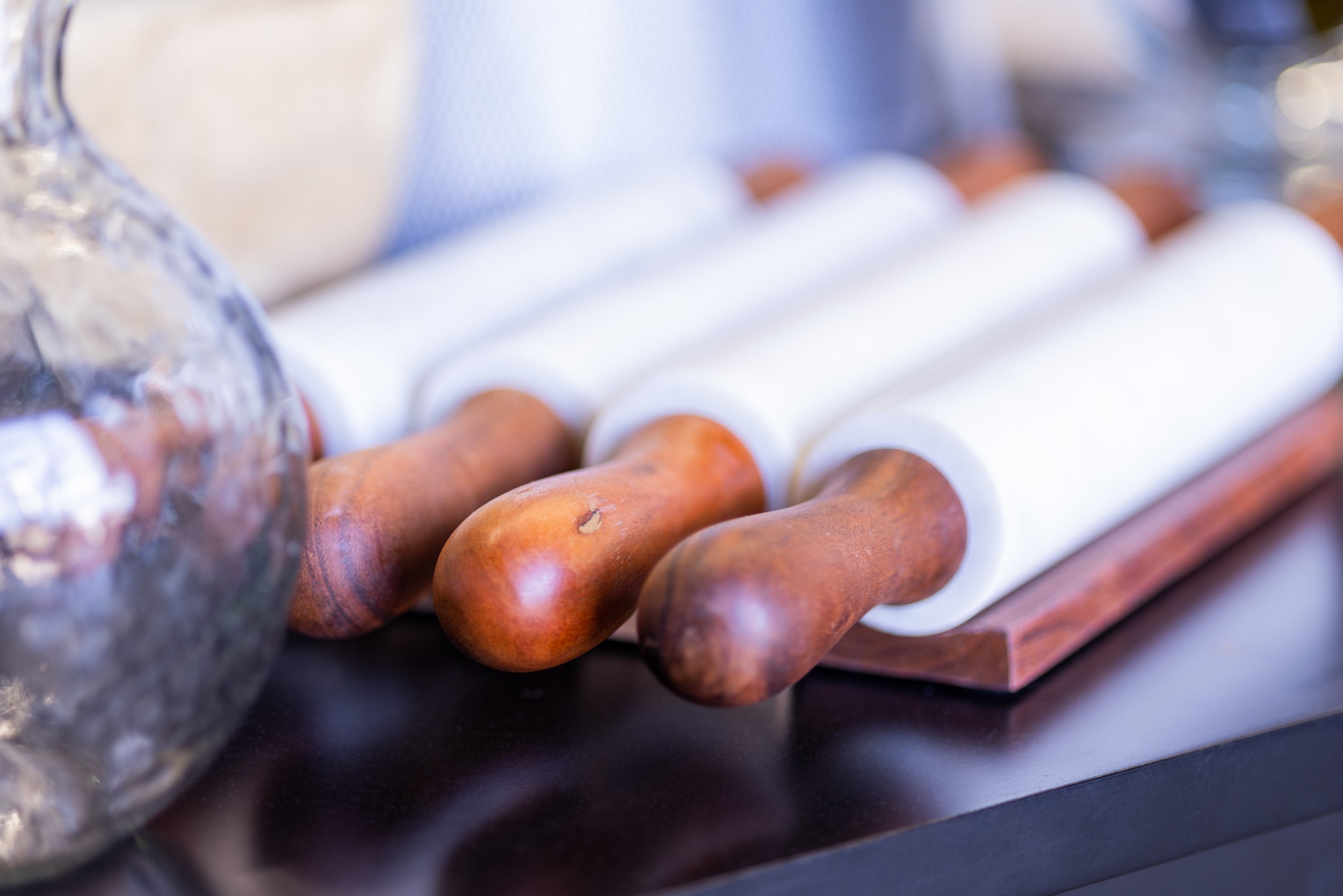 Luxury Rolling Pin
Rolling out pie crust and cookie dough just got a whole lot easier (and more fun) with this gorgeous Acacia wood and marble rolling pin. With enough weight to effortlessly flatten dough yet ergonomically designed for ease of movement, this rolling pin will please both new and experienced bakers. Your recipient will be rolling in style.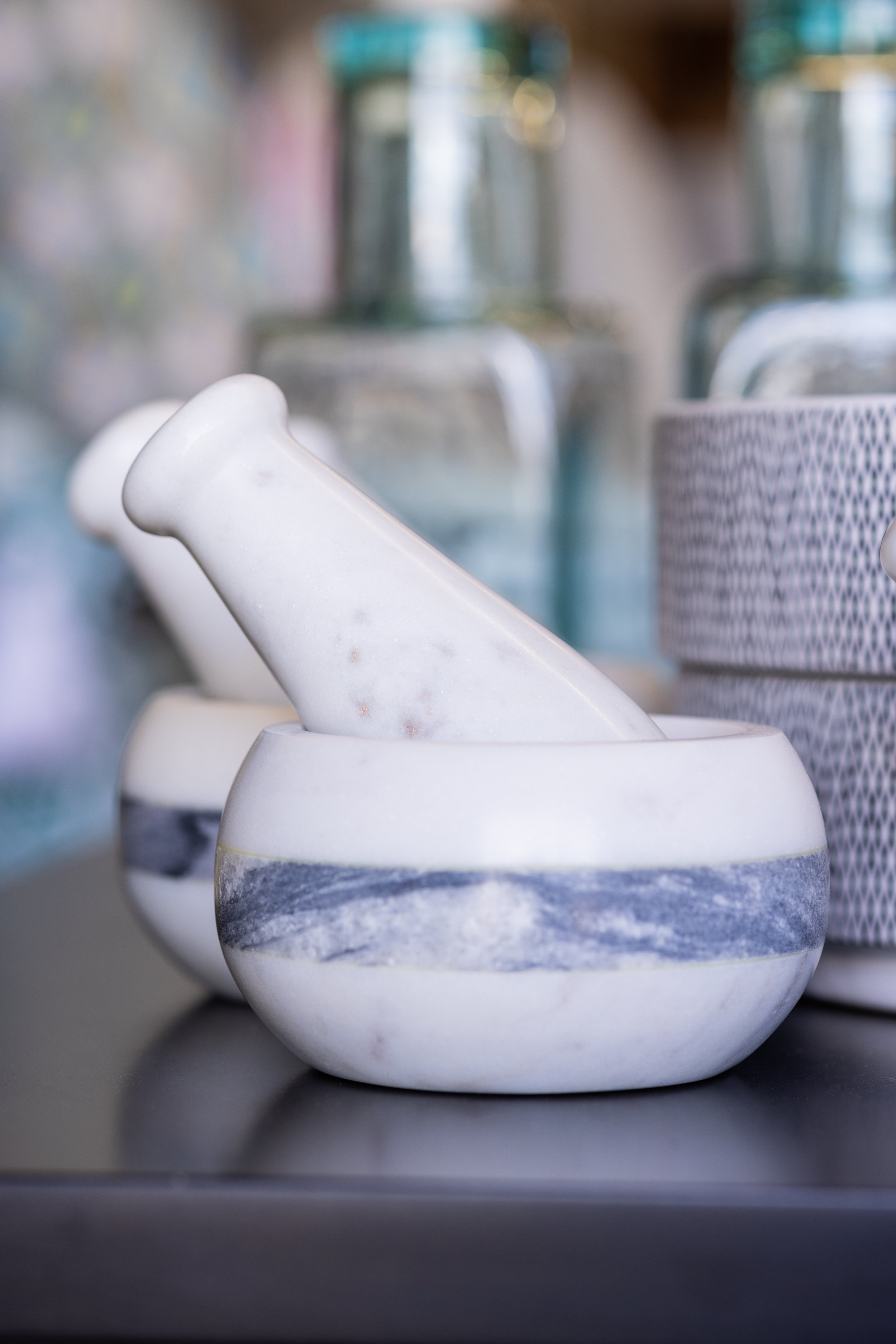 Practical Mortar & Pestle
Fresh flavors for culinary creations will reach new heights when you give this elegant mortar and pestle. Stylish, strong, and constructed to last grind after grind, this handcrafted set is a must for any well-seasoned or aspiring home chef. Your recipient will appreciate this useful, necessary addition to their kitchen accessories. It also looks charming on open shelving.
Gift Ideas for the Family Member with Back Pain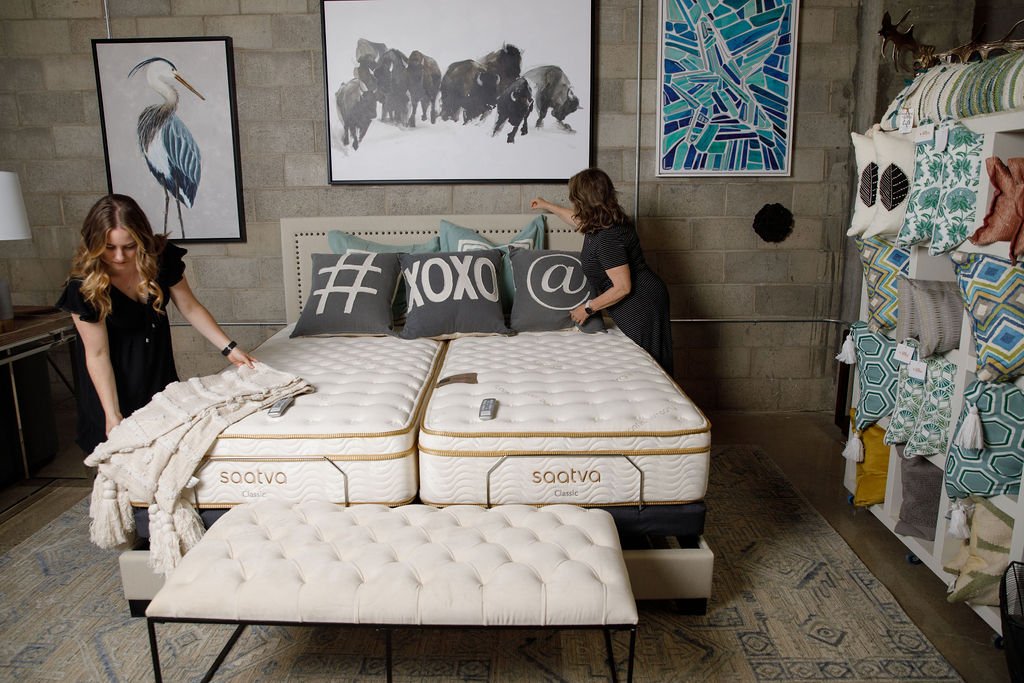 Therapeutic Saatva Mattress
If you've ever experienced constant back pain, you know how debilitating it can be, threading irritation throughout every part of your day. If your loved one has this misfortune (or hasn't updated their mattress in 10 years), the Saatva mattress is the answer.
A recent client purchased this mattress because of his bad back, and his back pain subsided within one week. His wife was skeptical about the firmness but admits she immediately falls asleep and gets excellent rest every night. These Saatva mattresses are effective because they utilize a combination of foam, coils, gel, and dacron for the most therapeutic and comfortable sleep. Order directly from the manufacturer or come test it out in the Shoppe and we can help you make your selection, and place your order for you.
For the ultimate finishing touch on this gift, send a gift certificate for custom bedding once the mattress is delivered.
Gift Ideas for the Design Enthusiast
Gift Card to the Shoppe by KTJ Design
Shopping for furnishings online is always risky (are you sure they'll love it in person?), and high-quality furniture is hard to find in showrooms. With a gift card to The Shoppe, the guessing game is eliminated. Your loved one can shop at their leisure while touching, feeling, and experiencing every custom product firsthand, providing all the confidence they need that each piece is the highest quality and built to last. Have a few friends who would love this gift? This gift card can be purchased in multiples.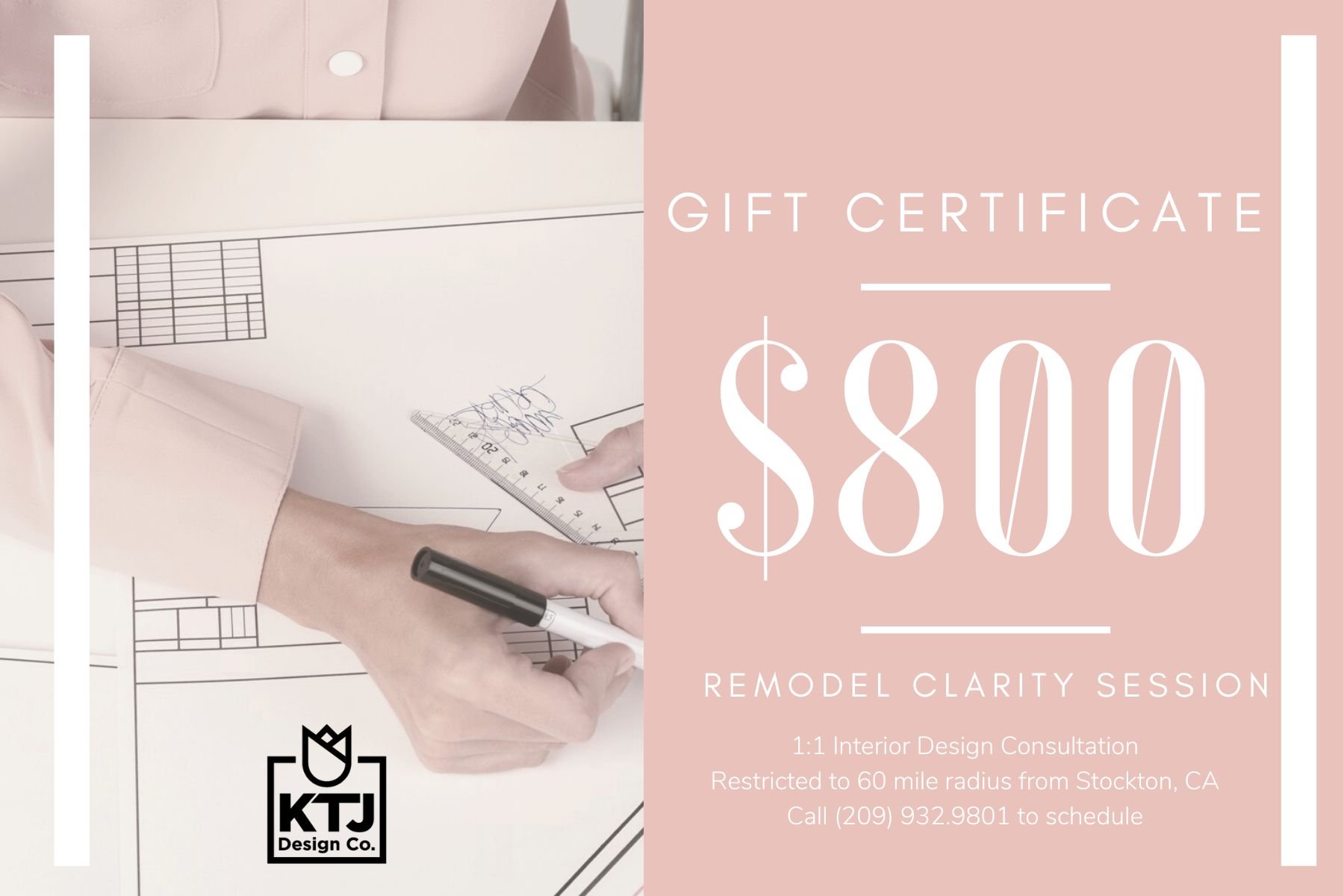 Clarity Session with an Interior Designer
It can be difficult to take the first step when you feel uncertain about your home, and that's very understandable. Give your friend the confidence they need by giving them the experience of an interior design consultation — an easy introduction to design with no continued obligation.
Your recipient will receive 2 hours of design expertise and advice, and come away with highly productive notes, resources, sketches, ideas, and so much inspiration and confidence to make the design changes they've been dreaming about.
When in doubt, let us help you find the perfect match!
Meaningful gift-giving doesn't have to be challenging. The Shoppe is full of thoughtful, practical gifts that are sure to please anyone on your list. If you're still not sure what to get, stop by and tell us who you're shopping for. We can't wait to help you find that perfect match.
The Shoppe by KTJ Design Co.
Home Furniture and Decor
404 N. Harrison St.
Stockton, CA 95203
See you soon!
Kathleen