Years ago during my cognitive rehabilitation after my automobile accident, I was asked to look at a picture of a pattern and then re-create the pattern with different colored and shaped blocks. It might seem silly, but it was very soothing. You see, when we feel like we don't have command of our own fate, our brains often invent patterns that offer a sense of self-control. So when you add geometric patterns to your interior space it will "feel" better. Your visitors won't know why your living room is so inviting, but you will.  Even more calming is mixing patterns. But mixing patterns in a space might seem a little scary to you, so here are some tips from your Stockton Interior Designer.
Mix patterns in the same color family. The subtle patterns on the drapes and rugs, in tones that pick up the wall color, give the eye something to grasp without overpowering the room.

When mixing with another pattern make sure that the dominant color in the patterns are either in the same color family, immediately next to one another on the color wheel, or opposing each other on the color wheel.

Pattern mixing is easier when the patterns are different

scales

. Trying to

pair

one small pattern with another small pattern can make it look muddled. Larger patterns paired with smaller patterns look best.

Afraid to commit to different patterns? Create a pattern with identical mirrors in different sizes in a collage or try horizontal stripes on an accent wall.
Images: Kathleen Jennison, Wesley Hall,  Diane Bergeron Interiors, Courtney Giles, Designs, Ballard Designs, Unknown
Need some help with your "patterns" and want to feel "good" about your design? Book a Remodel Clarity Session and we can get started solving your design dilemma today

Be sure to get on the mailing list and download this book on how to decorate your room like a pro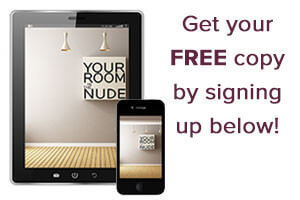 [gravityform id="3″ title="true" description="true"]