How to Decorate a Master Bedroom that Doesn't Look Matchy Matchy (but looks cohesive)
Get a Pulled Together Room In Four Easy Steps
Wanna know how to decorate a Master Bedroom that doesn't look matchy, matchy and get a 10 for sexy cuddling in a room full of sensuous touch. This bedroom leans towards feminine with masculine understatements, so go ahead be romantic or just relax, unwind, and refocus.
Step 1.  Your overall color palette should be limited to three colors at the most. This room uses fuchsia, grey, and off-white. Bring harmony to your room by using the same colors hues in the accessories, rugs, window coverings, and wall color.
Step 2.  It is ok to mix patterns and ideally you want to mix florals, geometrics and strips (you may be thinking, oh no this will look like a big mess, but read on). You just need to have the same color palette on ALL the prints. First pick a print you like, next pick two to three other coordinating prints in the EXACT colors.  Don't worry about the pattern matching – remember we don't want to be matchy, matchy!
Step 3. Pick classic furniture. This upholstered bed with a tall tufted headboard in a solid fabric, but in the same color-way, makes a bold statement and is a strong focal point. The accents chairs bring in more textile patterns and interesting shapes.  The dark rich wood gives the room an upscale ambiance (but I can imagine it with cream-colored furniture as a feminine touch for a young girl).
Step 4.  Accessories the heck out of your room! The silver lamps and vase, crystal chandelier and monochromatic artwork, don't compete with the vibrant prints, but harmonize them.  And of course, always, always add custom drapery. It's the finishing touch that will make your room look like you hired a famous TV designer.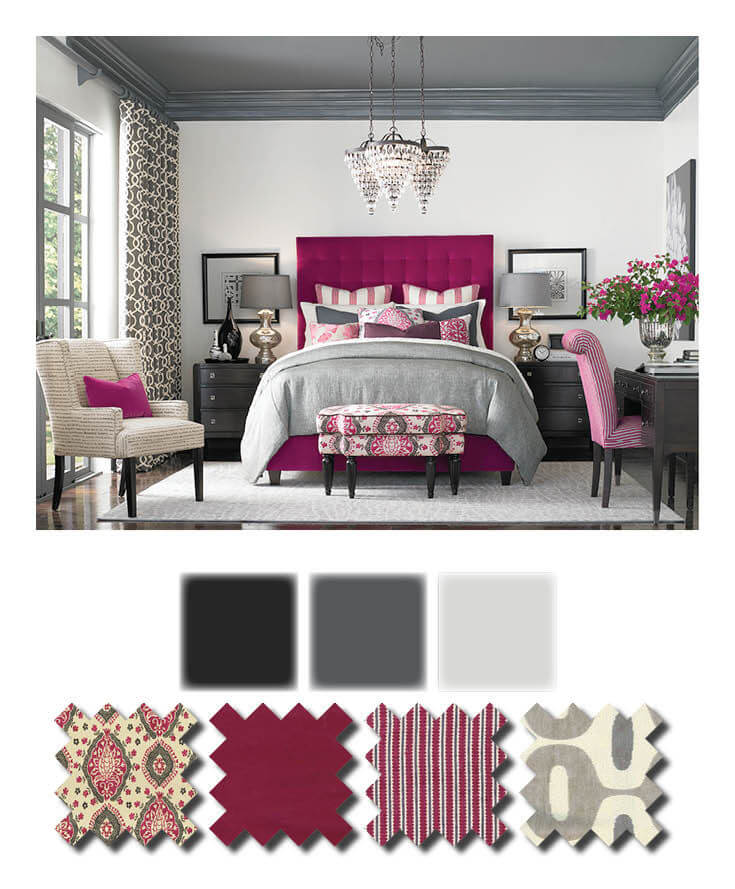 Feeling overwhelmed about picking out furniture and accessories for your home. Check out my Room Makeover Service and get the clarity you need.

Be sure to get on the mailing list to get special design tips and keep up on all the latest trends in design. As a bonus, download my book with all the tricks you need to be your own designer.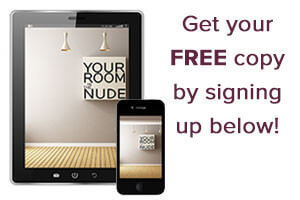 [gravityform id="3″ title="true" description="true"]