I seem to have this conversation over and over about sofa styles. It generally goes something like this,
Client: "I want that kind of sofa that was in the movie, oh I can't remember the name of it, but that really famous actress was in it, you know that has the sides that are [insert sweeping hand gesture], you know, and the cushions are really soft."
Me, the Designer:  [blank look on my face]
But a big part of my job is to figure out my client's inner "decorator." You all have it in you; I just have to draw it out of you.
So let's break it down and develop the correct vernacular with this Sofa Style Guide. Keep reading because at the end is a little quiz to help you figure out your design style and the next time you wonder "what kind of sofa I should buy," you will know (and so will I when I help you)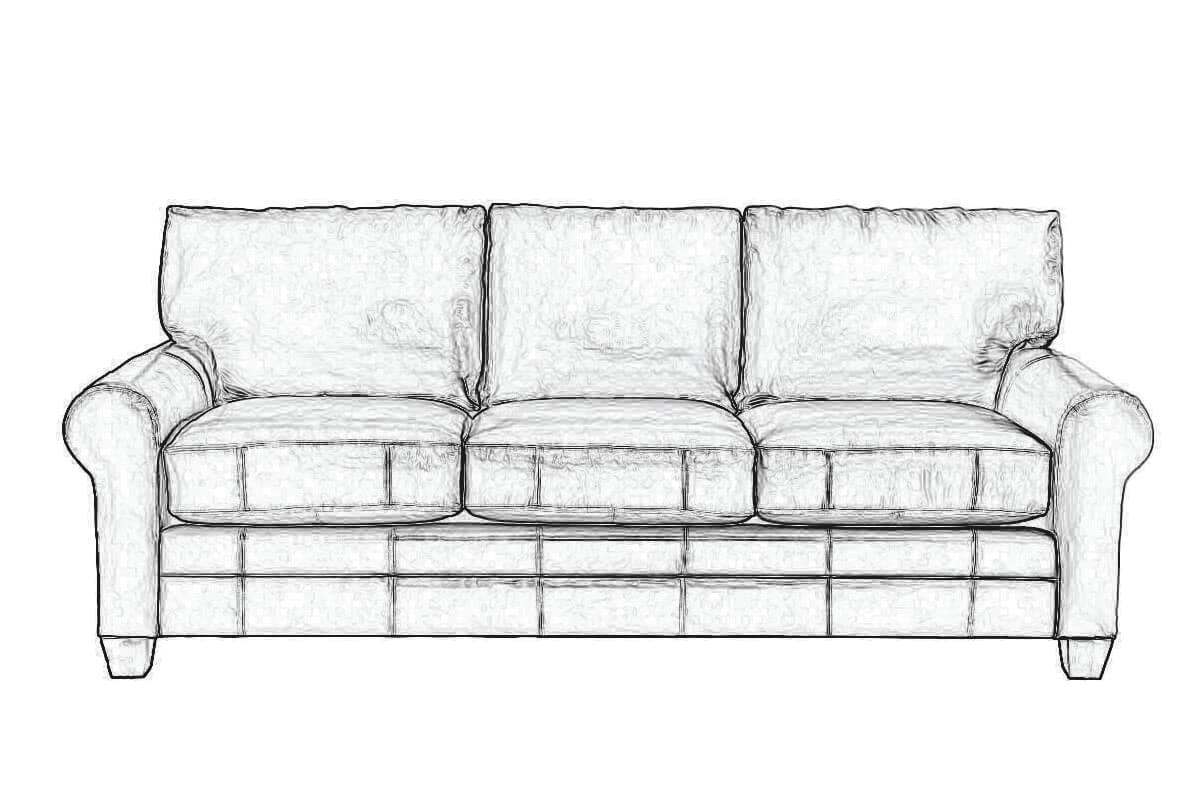 Lawson: This is the most popular and widely used style. It has a high back and the arms are lower than the back. Generally, the arms are rolled but can be square. The cushions are overstuffed but square in shape. A  skirt that covers the legs/feet is an option.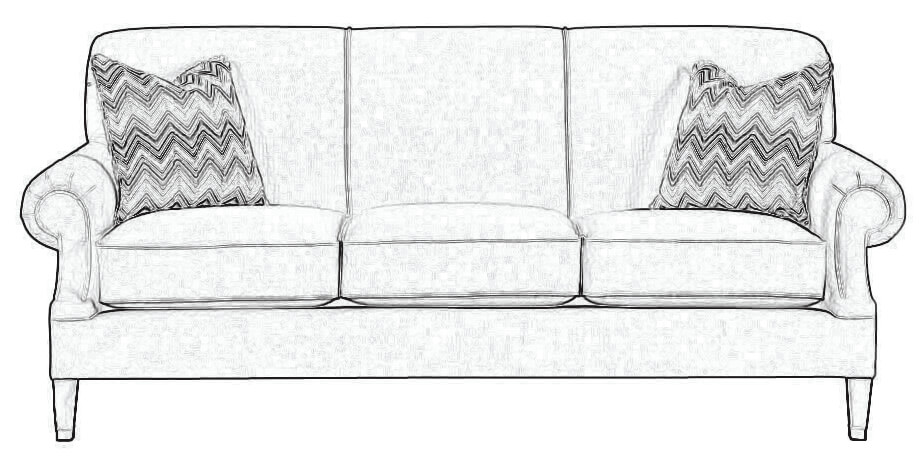 Bridgewater: Similar to the Lawson and the second most popular. The Bridgewater has a high back with arms that are low, set back and softly rolled. A skirt conceals the feet. The cushions on the back and seat are loose and overstuffed.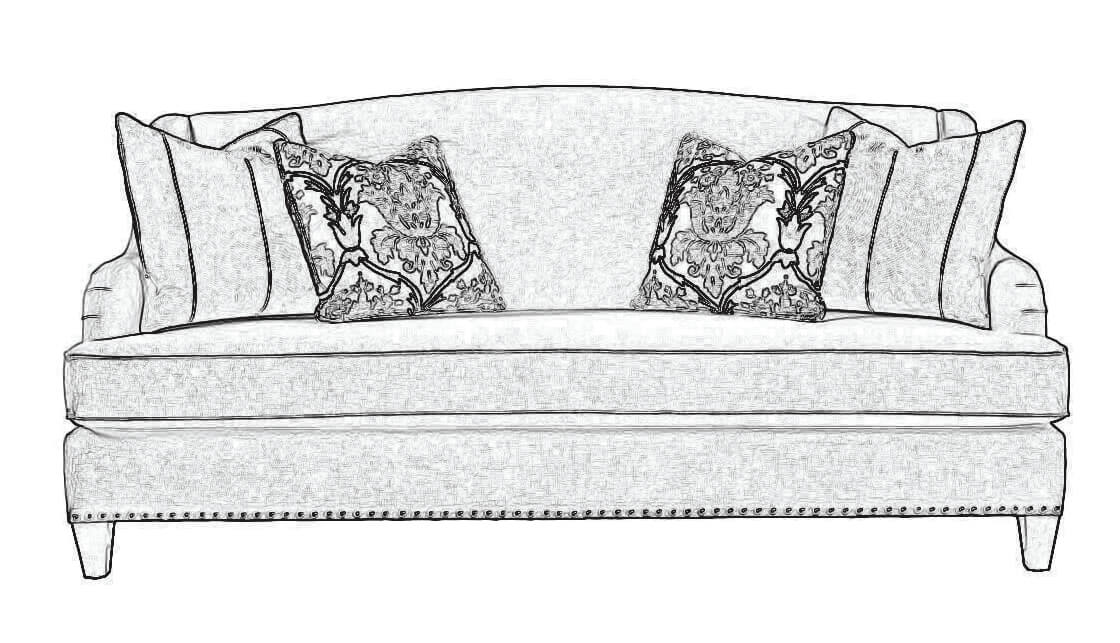 Chippendale: A more traditional, formal style made by Thomas Chippendale in the 18th century. It can also be called a camelback sofa because of the "hump" on the back and flowing lines.  The back is high and the arms are rolled. The legs are sometimes exposed.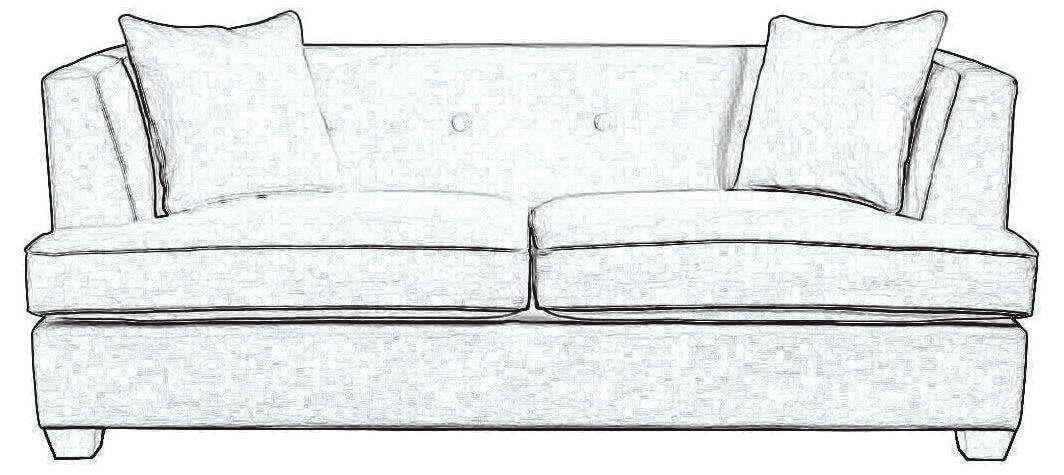 Tuxedo: In a tuxedo sofa, the arms are as high as the back. Either the seat or the back is made up of one long cushion and the opposite has one, two or three cushions. Legs are generally exposed and tapered.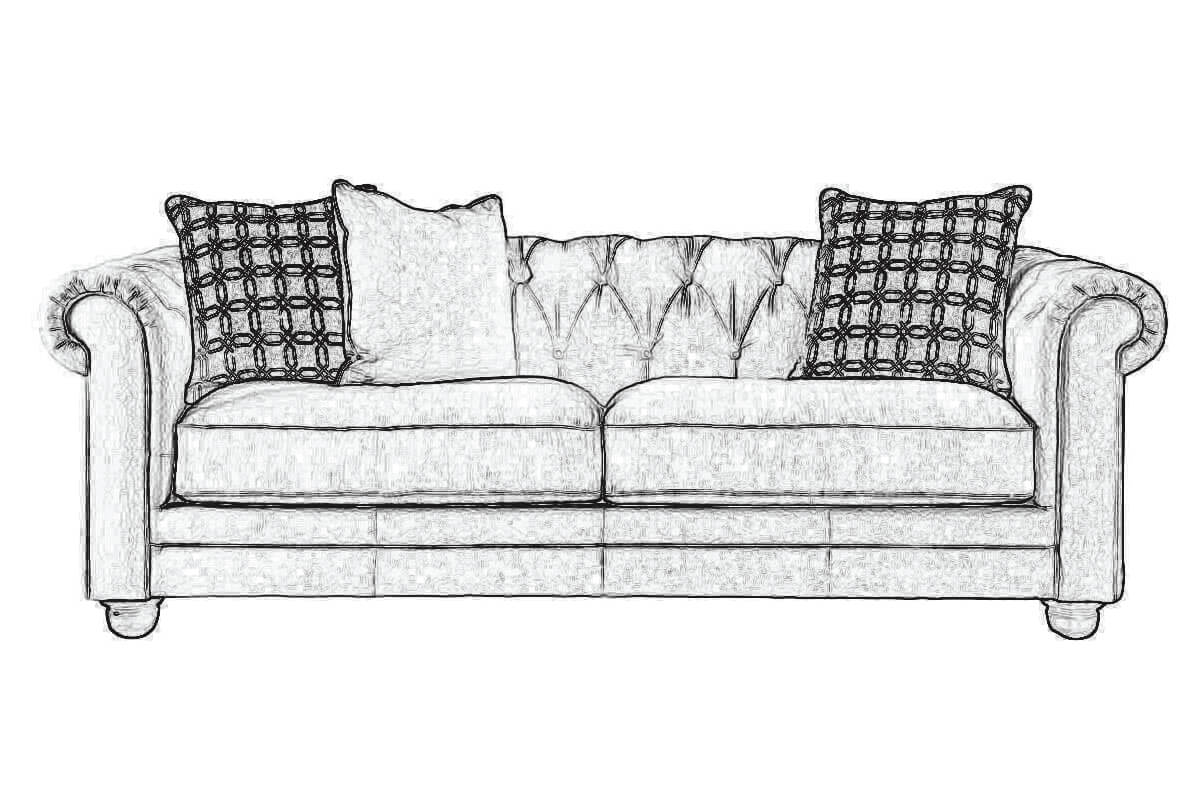 Chesterfield: Dramatically curved and rolled arms and tufting on the back and often on the seat is what distinguishes the Chesterfield sofa. The seat is generally tight. It is often covered in luxurious leather with lots of nailheads.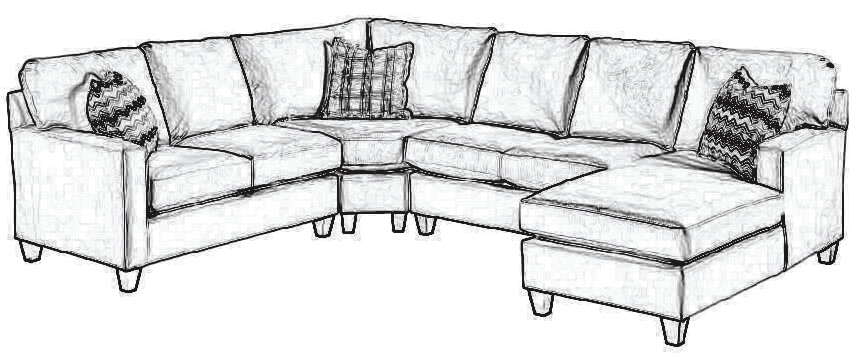 Sectional:  Modular seating with clean modern lines describes a sectional. It is configured from components that include armless sofas, as well as end and corner units, ottomans, and sometimes even recliners. Generally used in a casual space.
Mid-Century Modern: These sofas are straight with squared lines and a streamlined form. The arms are low and reach to the front of the seat edge. The back and seat may be either fixed or removable cushions that are squared and neat. The exposed legs are low and generally square or slightly tapered.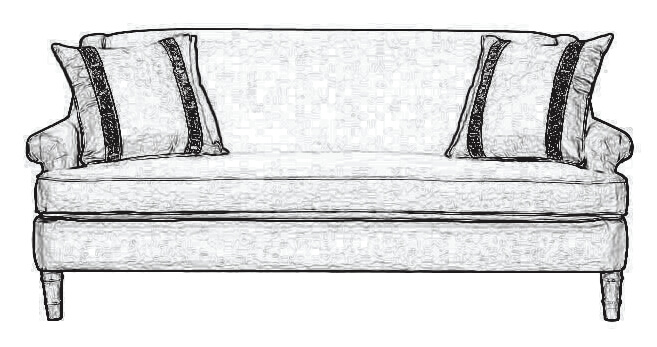 English or Club: This sofa has a low, slightly rounded arm set back from the front of the seat, often with a tight seat and slightly rolled back, no skirt, and low, turned legs on castors. The seat cushions are loose and plump and the back cushions can be tight or loose. It is elegant, yet comfortable.
Which sofa is your favorite? Which one did you instantly think, "THAT'S IT, THAT'S THE ONE!"
If you picked:
Chesterfield, Chippendale, or Tuxedo = Traditional
Bridgewater or English = Transitional
Lawson or  Sectional = Contemporary
Mid-Centruy = Modern
Here are a few best buys online right now.