Design Trends That Need to Stop (and a few that need to stop, but I just can't let go)
I see a lot of remarkable things when we go out on our Remodel Clarity Sessions. Just today, I was looking through my emails and I saw an advertisement from a local furniture store featuring a mirrored coffee table, and I was reminded of one such over-the-top consultation I went on a few years ago.
The couple met me outside. I parked my car, I walked into their home and there it was: Mirrored tables, mirrored frames, mirrored accessories – I mean literally mirrored EVERYTHING except the floors and upholstered chairs. It was a little kooky, but she loved it, was very proud of it, and wanted even more mirrors! If that is what gets your mojo going, then that is perfectly OK!
But this got me to thinking about TRENDS THAT NEED TO STOP because next week, I will be going to Las Vegas Design Center for the Summer Market where all the major (and minor) manufacturers will showcase their latest designs. Many celebrity designers will be there too, telling us non-celebrity designers what's what.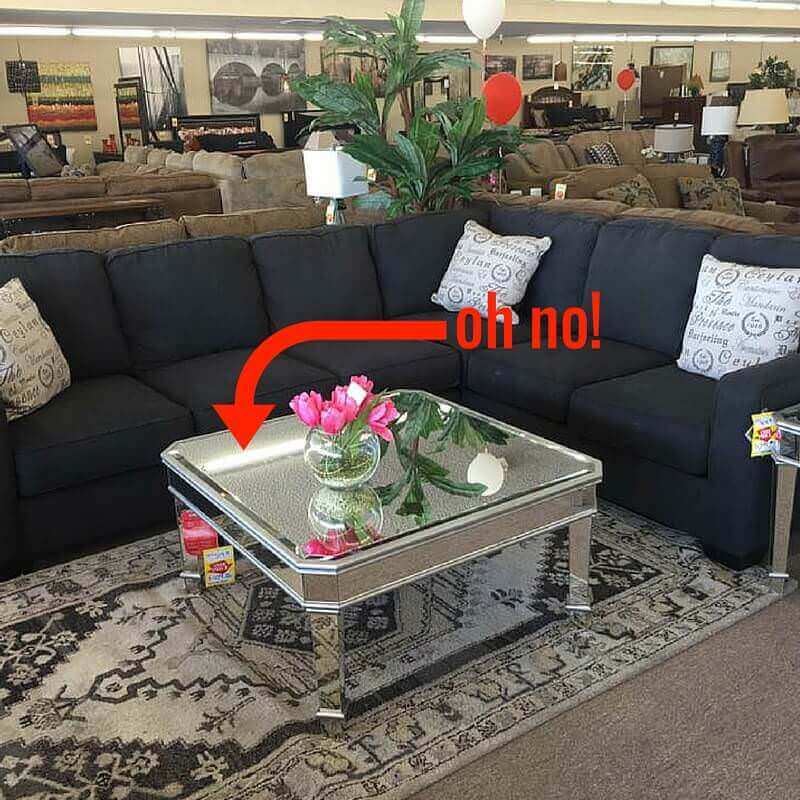 There aren't many things that make my eyes roll, but mirrored furniture is one of them. Here are a few other cringe-worthy trends that you might want to reconsider –
Design Trends that Need to Stop – Mirrored Furniture
Originally hailed as "Hollywood Glam" this trend MUST.STOP.NOW. Seriously, mirrored furniture (and especially more than one piece) does not make a room glamorous. It just looks shiny and all I think about are fingerprints.
Sure a mirror on a wall in an entry or on an accent wall in a room is perfect. Perhaps a mirrored vase or candle holder is a nice accessory, but your furniture? NO.
If you want to bring in some Hollywood glamour add a sleek acrylic bench, table, or chair like one of these.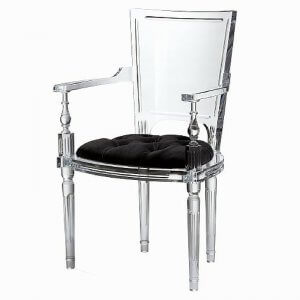 Design Trends That Need to Stop – Travertine Tile
I know why travertine tile is so prevalent. The two largest home improvement stores buy it by the container load and can sell it dirt cheap. Every contractor or spec home builder uses it because – it is "dirt cheap" and thinks it brings in a "Tuscan" style (oh, don't get me started on the Tuscan look).
Travertine is 1) not meant to be used on the floor and 2) does not look expensive.
The reason it is not a good material for the floor is that it is a soft stone and cracks and chips easily. It is ok for a wall application, but again it is so over used and why oh why with so many other beautiful tile choices would you pick something so bland and benign? Well, just stop. Look at these sexy porcelains and you'll love your floor long term, not just on installation day.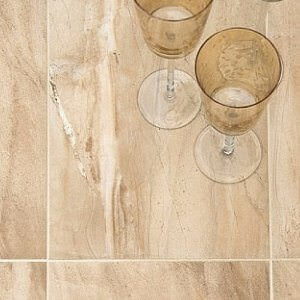 Design Trends That Need To Stop – Mason Jars
I love big grand sparkling chandeliers, but jars? Wine bottles? Beer Bottles? NO – just don't do it. The only situation I can imagine that a chandelier with a jar would work is specialty restaurant, winery, bakery – I don't know. But it is cringe-worthy in my design book.
Instead of bottles, why not try one of these ceramic chandeliers? Extremely chic and design-worthy.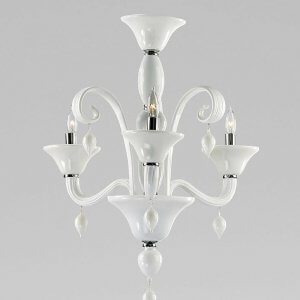 Design Trends That Need to Stop – Barn Wood
I'm all for recycling and upcycling, but the rustic barn wood look is just over. I'm over it and you should be over it, too. After all, this is your HOME, not a hipster coffee shop a la 2010.
If you like that aesthetic, try mango wood. It is so strong and beautiful and evokes a driftwood vibe.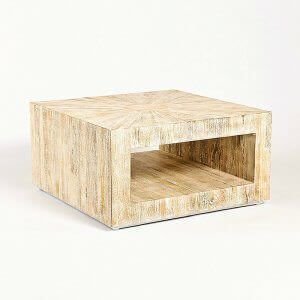 Design Trend That Need to Stop, but I Just Can't Let Them Go.
Ok, there are plenty of designers that will tell you to that chevron, pouffs, and gray walls are over, but I just can't give them up. I'm not obsessed with them, but a pretty chevron pillow or a lumpy pouff makes me smile. And Sherwin Williams Absolute Gray walls with Bauhaus beige doors and trim makes a room so soft and inviting – I just can't give them up!
And you know what? If there is something you swoon over – then that always make it the RIGHT TREND for you.
Next week, my mind will be boggled with all kinds of new trends and I will be sharing them with you on Instagram. Make sure you follow my IG account so you don't miss all of my shenanigans!