Labor Day has come and gone, which to me signals the end of summer and the beginning of a new season – Fall. I have to say this is one of my favorite seasons (but ask me at the beginning of Winter and I'll swear it is my favorite season, too). Since I am thinking about new beginnings, I thought I would tell you about five design trends that are peaking my interest.
If you follow me at all on the social media parallel universe you know I'm posting all kinds of images about what is trending now. Right now and just for you, I'm drilling down to the five interior design trends I see as having longevity way into the future.
Kitchens – What's Now!
Black Stainless Steel Appliances: No – these aren't the creepy looking black appliances of yester years, but a fun and viable twist on the standard stainless steel appliances. It looks all batman'ish gothic biker vibe to me and I have to say it is my favorite. Black stainless steel is a matte finish, so no more fingerprints, and it looks super cool. I also think I like it because I am tired of stainless steel, but I haven't seen a good alternative until (drum roll……….) black stainless steel.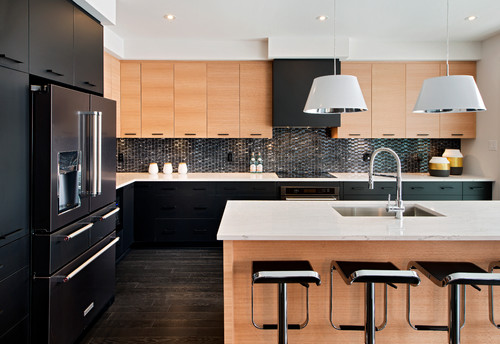 Bathrooms – What's Now!
Freestanding tubs: No – these are not the claw foot cast iron type tubs of Victorian era, but luxurious soaking tubs in gorgeous shapes and sizes. Gone are the days of creepy jetted gargantuan tubs that use a bazillion gallons of water, but instead we are seeing lovely freestanding tubs in all sorts of bathroom designs from modern to traditional (a few updated claw foot ones too!). I seriously want one of these in my own bathroom.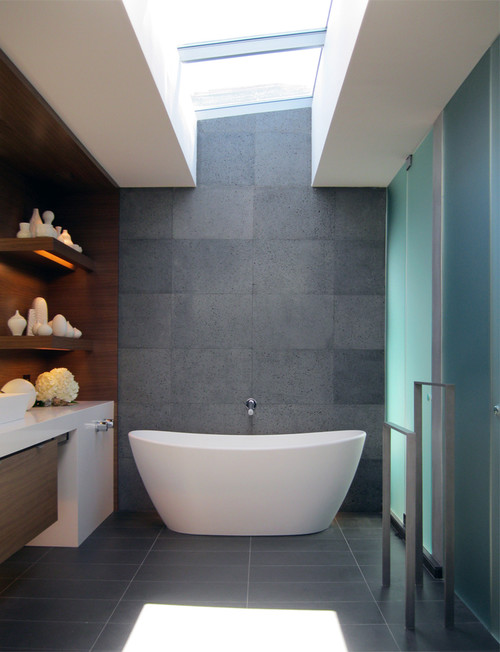 Tile – What's Now!
Who wants to be straight when it comes to tile? Mix it up with fun geometric tiles. We are seeing lots of hexagons and trapezoids. They are showing up in porcelain, ceramic, glass, stone, and a myriad of all of the above. These shapes will out shine and overpower even classic subway tiles in my opinion.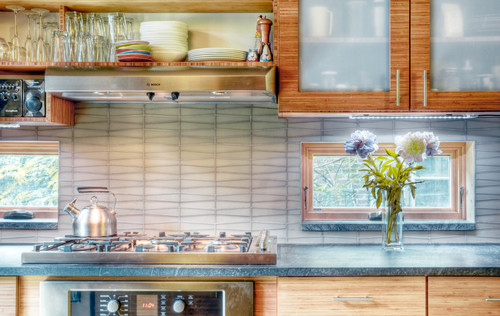 Toilets – What's Now!
Forget about toilets, it's all about the washlet. Who doesn't want their tush washed, dried and scented? I know I do! These bad boys have been a little pricey in the past, but I am seeing the price come down as more and more manufacturers are adding them to their collection of toilets.
Mixed Metals – What's Now!
Did you just rip out your brass plumbing fixtures? Oh snap, they're back! Plumbing fixtures are showing up in all sorts of metals from brass to black. Chrome is still the most durable, but don't think you have to have just one finish. Mix it up. If your brass sink fixtures are in good shape, but your shower head has seen better days, keep the sink valves and just replace the shower valve in a different metal. It's ok – we're an all-inclusive society now, so remember – your brass fixtures matter.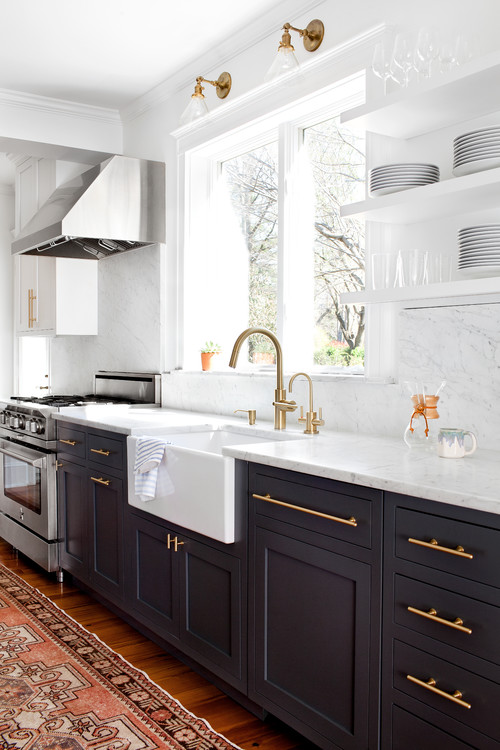 Do you want to get the scoop on latest trends before your friends and family? Be sure to get on my mailing list for the Inside Story delivered to straight to your mailbox every week.

[gravityform id="4″ title="true" description="true"]