How Much Will a New Kitchen Cost?
You've finally come to the point where you just can't take it anymore.
I mean, really, fixing dinner with the one last burner on the stove that works is beyond frustrating. And that flooring? It looks like it was installed in the Eisenhower era. Oh, and the countertop used to be nice, but it's just about impossible to clean the coffee (ok, let's be honest – red wine) stains off it anymore.
You WANT a new kitchen. No, you NEED one. But you've got questions, and the most important one of all?
How Much Will a New Kitchen Cost?
Whenever I am faced with a big task that seems too overwhelming, I break it down into smaller more manageable pieces. And the best way to figure out how much a new kitchen will cost is to succinctly break it down into smaller chunks and examine each element involved in a kitchen remodel and the cost per category.
In this comprehensive series "How Much Will a Kitchen Cost" we will go over the oh so important elements involved in a kitchen remodel: Appliances, cabinets, countertops and tile, plumbing fixtures, and finally lighting fixtures.
Included, free for you to download, is a spreadsheet that will help you calculate your new kitchen based on the amount you should invest to get the best return on your dollars. Fill out the worksheet with the easy to follow instructions and you will have tackled the biggest question I get about kitchen remodels – "how much will a new kitchen cost?"
Get your spreadsheet here and you'll be on the list so you won't miss a single post in the series.
Welcome to the first step in your new kitchen remodel!
We're sharing a series on how to estimate the costs of your kitchen remodel, and we've included a free spreadsheet so you can follow along – sign up here and you'll receive your spreadsheet and all the posts in the series!
Step One In Your New Kitchen Remodel
Most people think you should start with selecting the cabinets, but you really need to select your appliances first. This will set the tone of your kitchen.
Let's face it, the function of the kitchen is of utmost importance. Your kitchen can have that front of the magazine look, but if it doesn't work for you, then it is a waste of money.
The range in the cost of appliances goes from $10,000 on the very very low end up to $50,000 (and beyond) on the very very high end. Most people base their choice of appliances on cost, but you must analyze how you use your kitchen first.
Do you consider yourself the next Top Chef? Then you need more robust appliances. If, on the other hand, you only cook occasionally, lower end appliances will work just fine. Are you in between? No problem, just carefully examine the features of each appliance and make sure it provides the functionality you need for the way in which you cook. Read this blog for a tale of three kitchens that describes what I am talking about when it comes to looking deeply into how you use your kitchen.
Part of my signature design process in the initial design study phase (you can see my videos on our design process on my YouTube Channel here) is asking you to fill out a top-secret design questionnaire (ok it's not top-secret but it's only for my VIP clients) to find out exactly how they use their kitchen. One of the most often compliments I get from my clients about this questionnaire is how clear their needs and wants become after they complete it, so this examination phase is crucial to a good design. Don't sell yourself short by skipping it.
Here are My Favorite Brands
I've talked to many trade vendors and based on this research and experience these are my favorite brands in the low, medium and high-end range.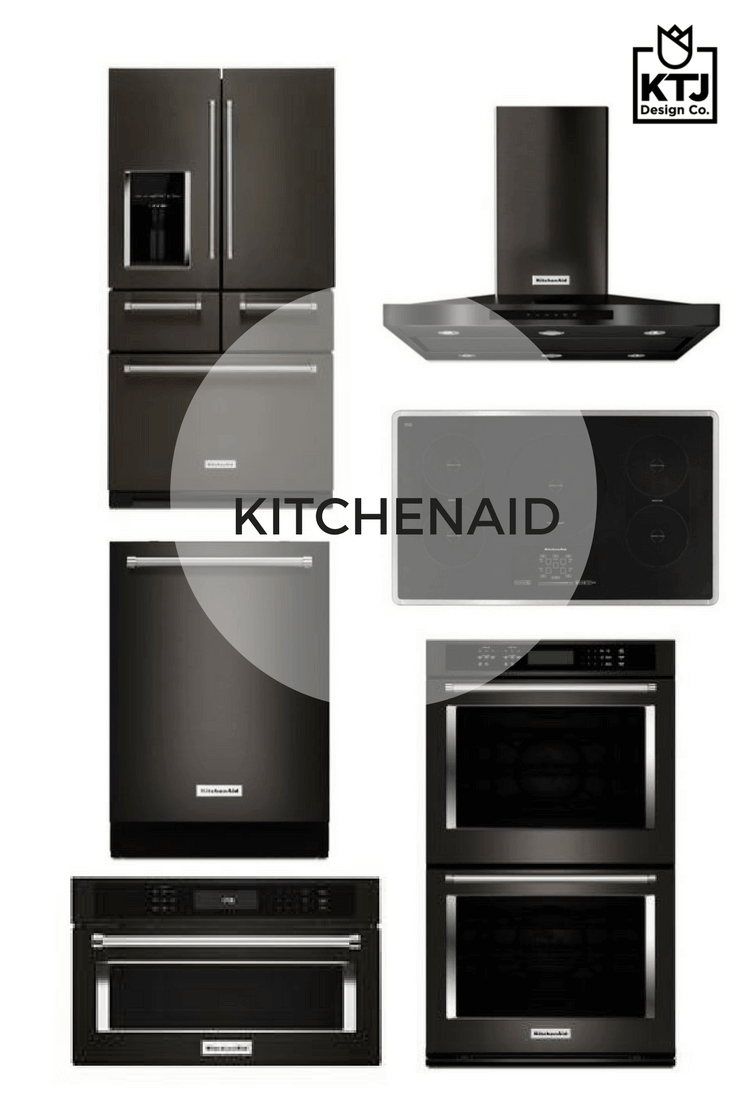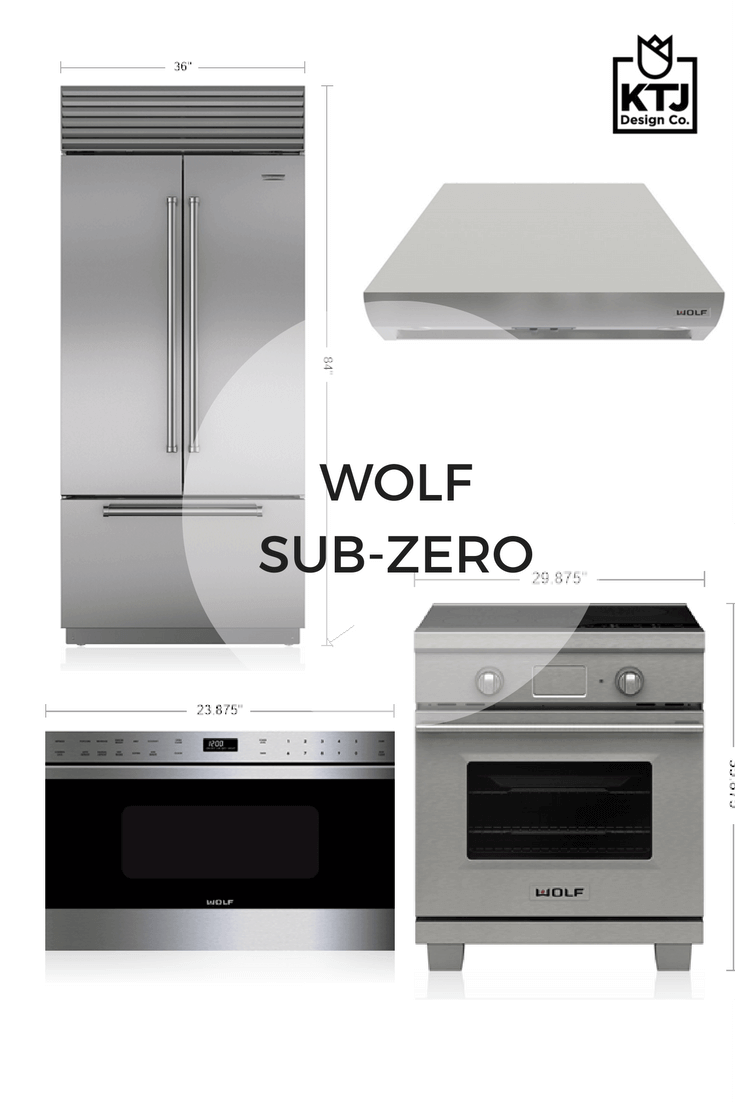 You can read this blog about my trip to Monograms Design Center in Chicago to learn about the latest in technology.
After you've checked everything out, a good rule of thumb to remember is your appliance budget will be about 15-20% of your total budget. Knowing that, you can start to consider the big picture.
QUICK TIP: Want to make your kitchen feel and look bigger? Get a cabinet depth refrigerator with a French door model. The refrigerator will protrude about 3" from the cabinets (instead of 12") and the radius required to open French door is less – viola instantly your kitchen feels bigger.
Next, we'll talk about kitchen cabinets.
There is more than door style and finish to consider – stay tuned and I'll tell you how to get the most bang for your buck when designing your perfect kitchen cabinets.
Don't forget to get your free budget calculator and every post in the series by signing up here!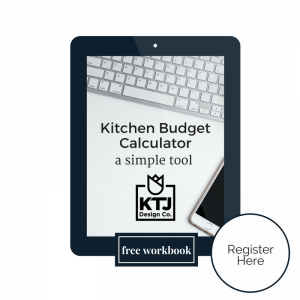 [gravityform id="19″ title="true" description="true"]