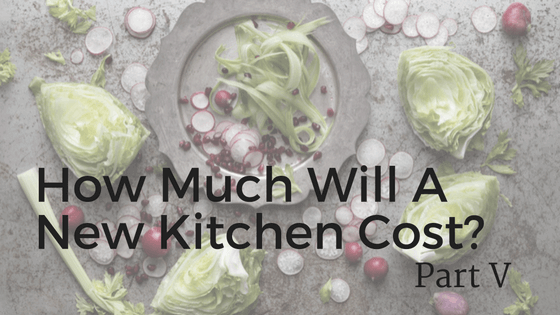 How Much Will a New Kitchen Cost? – Kitchen Lighting
On your kitchen ceiling, do you have a framed box filled with fluorescent lights? Oh, yights! (Sorry – that was my lame attempt to rhythm).
Great kitchen lighting is so important and those ugly lights need to go, but I think you figured that one out! It's not your fault – 90% of old kitchens have them.
There are three types of lights that all rooms need – general, task, and accent lighting. It's easy to add general lighting in the form of recessed down light (canned). Undercabinet lighting is also a quick fix.
In this blog series "How Much Will a New Kitchen Cost", each Monday we've discussed the important elements involved in a kitchen remodel: Appliances, cabinets, countertops and tile, plumbing fixtures, and finally lighting fixtures.
Included, free for you to download, is a spreadsheet that will help you calculate your new kitchen based on the amount you should invest to get the best return on your dollars. Fill out the worksheet with the easy to follow instructions and you will have tackled the biggest question I get about kitchen remodels – "how much will a new kitchen cost?"
This is the last part of my weekly blog series on "How Much Will a Kitchen Cost?" We've talked about kitchen appliances  in week one, kitchen cabinets in week two, countertops and tile in week three, and plumbing fixtures in week four. This last blog is dedicated to lighting fixtures.
Kitchen Remodel – Lighting Fixtures
Pendants and chandeliers are the crowning touch of your kitchen remodel. And don't go for some wimpy teeny tiny pendants. Get light fixtures that are large and make a commanding statement. Two pendants over the island? Three? It doesn't matter, just make sure they are big, bright and bold, and mix those metals, folks – chrome, brass, bronze, copper, nickel, mix it up baby!
Ultimately, pick light fixtures you're drawn to. For instance, just because you don't know anyone that has crystal chandeliers in their kitchen, doesn't mean you shouldn't. This will give your kitchen a personal touch.
QUICK TIP: To figure out the size of a chandelier or pendants get the measurement in the room in width and depth in feet. Add those two numbers together. This is the size your chandelier should be in inches. If you are planning on putting multiplies of pendants over your kitchen island, divide this number by the number of pendants you plan on hanging. For example: A 12- foot by 12-foot room would need a chandelier that is 24 inches in diameter. If you want to put three pendants over the island they should be no smaller than 8 inches in diameter (but I think bigger is better).
Here are three examples that will thrill you (and your guests when they all come to see your remodel)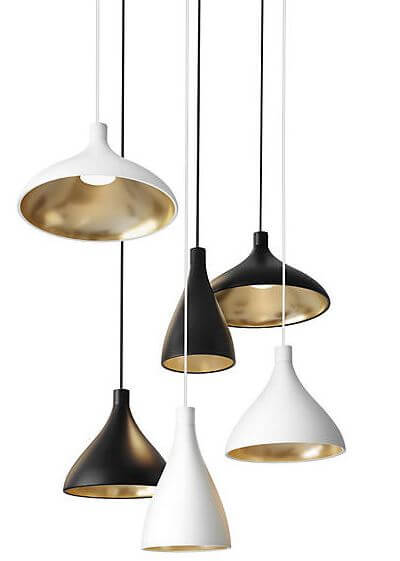 Have you downloaded your Budget Calculator yet? It is an easy tool to give you a general idea of how much you should invest in your new kitchen. Follow the easy instructions and get your budget nailed down. It is the first step to your new kitchen (and helps prevent premature balding too)!
I hope you've loved this series – if you need to revisit any of the topics, you can find them here –
Appliances
Cabinets
Countertops/Backsplashes
Plumbing
If you're ready for your dream kitchen, find out more about our services here – you can even use the link on the page to set up a time to get started!