2 Luxurious, Mold-Proof Hydrotherapy Tubs to Love
My plumber, Greg told me to never put a jetted tub in my bathroom because, "they are disgusting."
I half-heartedly agreed, sad because these types of bath tubs seemed so luxurious. When we gutted our next bath remodel project and took out the giant jetted tub, I saw first-hand the black, ugly gunk that was sitting in the water lines, breeding mold. GROSS.
When I was invited for a Designers Trip to MTI Baths, I didn't know what to expect. After all, I had pledged to NEVER specify a jetted tub.
After the long plane ride to Atlanta, Georgia, we were whisked off to Sugarhill (the headquarters for MTI Baths) and the Woodward Mill House. This is MTI Baths' spectacular show home meant just for visits from sales reps and designers.
Woodward Mill House has five master suites all decked out with bathrooms featuring their most popular and award-winning (patented) soak, stream, air, and whirlpool baths. After our house tour, each of us designers were randomly assigned a master suite.  That evening, after enjoying a home-cooked meal from the house host, we began our tub hopping.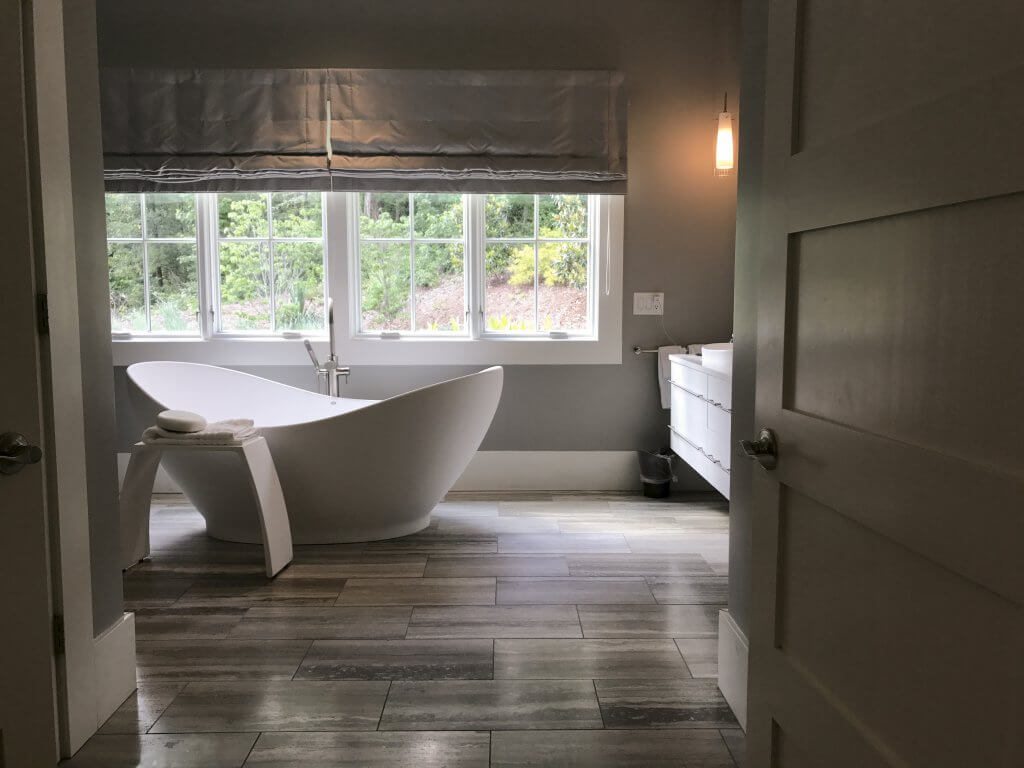 Tub hopping? Yes, we all hopped from room to room, testing and enjoying the tubs along with their sensory therapies such as aromatherapy, audiotherapy, chromatherapy and thermaltherapy. Our wine glasses were kept full (by Jordan Tatosian, our local P.B.K manager) and we experienced the luxurious hydrotherapy tubs that MTI Baths does so well. (Disclaimer: We wore bathing suits the entire time.)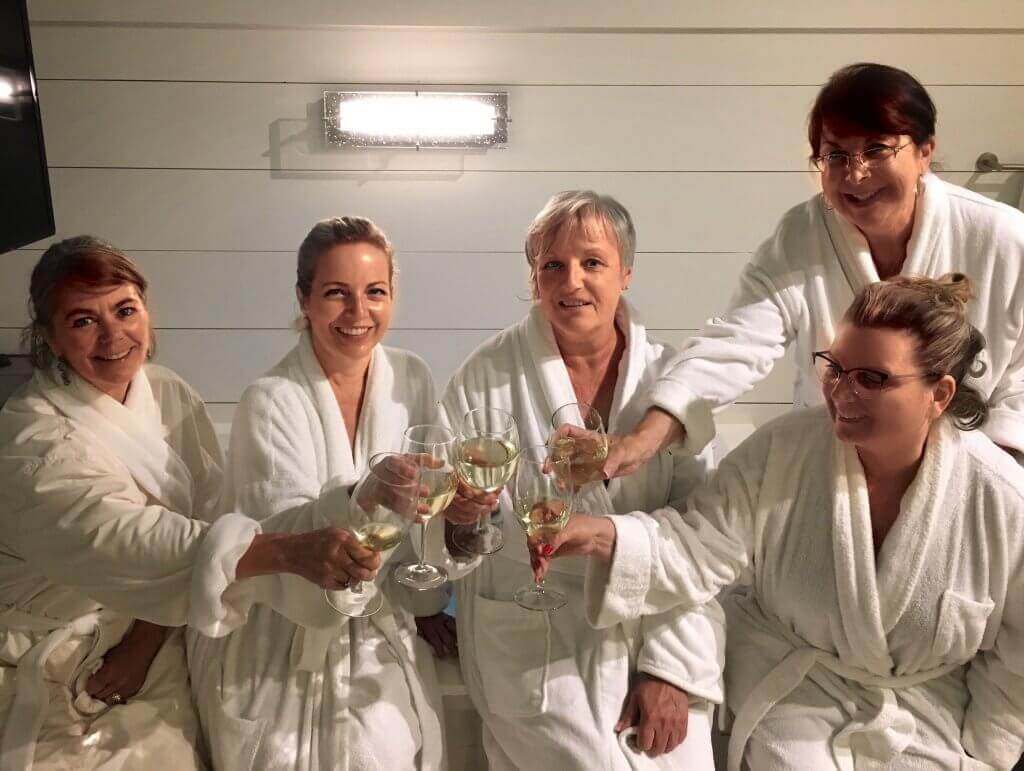 Jasmine: The Hydrotherapy Tub Made for Royalty
My room featured two beautiful tubs, and I believe one day I will have a Jasmine tub in my house (a girl can dream).
Jasmine is a hydrotherapy air/whirlpool bath with chromatherapy.  I'd vaguely heard of chromatherapy and learned how lights in the tub adjust your body. For instance, red supports circulatory and nervous functions and blue promotes relaxation and calmness.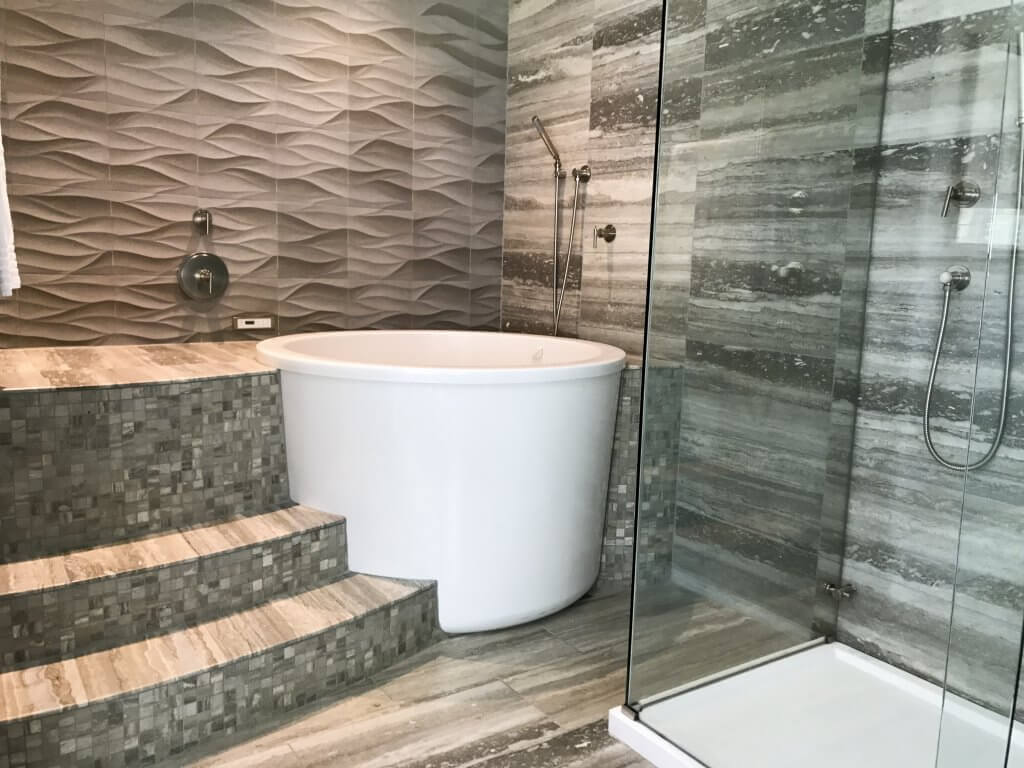 Juliet: The Air Bath that Makes You Feel Light as a Feather
Juliet is an elegant slipper air bath fit for a queen. Gentle air jets spring up from the bottom of the tub, hitting all the right spots on your legs and creating a lot of bubbles.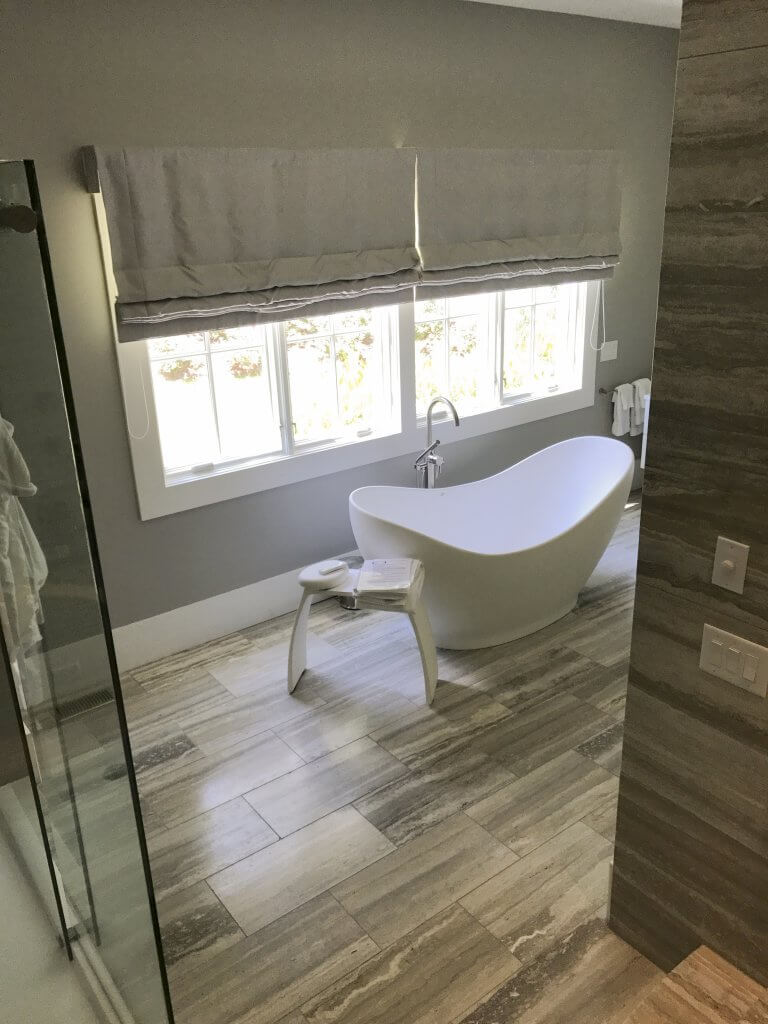 How to Avoid Mold Growth in the Water Lines of a Whirlpool Tub
For the next day and a half, we toured the plants, learning how acrylic and stone tubs are fabricated, how and why they are designed, and why I never need to fear black gunk in the whirlpool water lines again. MTI's founder J.C. Henry developed a patented system to keep whirlpools clean and hygienic.
Choosing the Perfect Tub for Your Bathroom Remodel
Whether you want the power of a deeply penetrating massage, blissful heat and air from a relaxing air bath, or just a soak in an ergonomically correct tub, here are several tub options you should consider:
Freestanding tubs are a popular trend because they allow flexible placement and creative application.  You may think you don't have room for a freestanding tub, but they can be tucked in an alcove or corner or placed in a wet room shower for an elegant focal point. Add air/whirlpool technology, and you've got hydrotherapy for any aches and pains.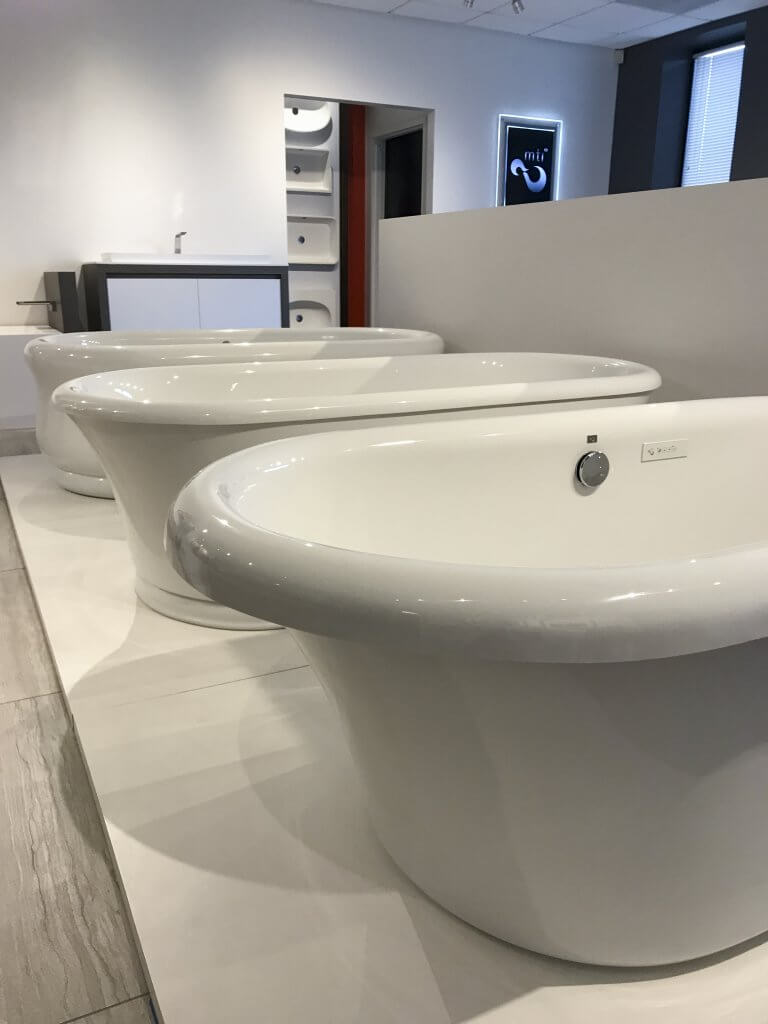 Drop-in tubs can still offer that "spa feeling" with whirlpool hydrotherapy. As your designer, I can get creative with tub/shower micro installation for an unexpected WOW factor that will thrill you.
MTI Baths has a deep selection of tubs at every price point, from their Basics series to their Boutique Collection. Check out MTI Baths' website to learn more about their products and culture.
If there is a bathroom remodel in your future, let KTJ Design Co make sure you have the best fit for your lifestyle in luxury and quality design.