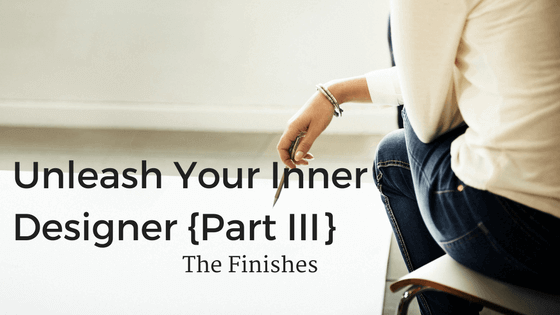 Welcome to part three – the final blog in my series "Unleash Your Inner Designer."
You've learned how to measure and sketch your room, how to layout your furniture, how to discover your design style and how to pick your color palette. Whew! That was a lot of information. I hope you got all your homework done, because this week we are going to finally pick all your finishes, furniture, and lighting. I've also include my curated list of the best online interior design websites to purchase your furniture and lighting.
How to Interior Design a Living Room – WHAT ARE MY FINISHES?
Armed with your space plan, style guide, and color palette, you are now ready to start picking the finishes and furniture that will go into your room.
When picking out your finishes, it is best to start at the bottom and work your way up, so let's talk about FLOORING. Your basic choices are wood, tile, and carpet. Instead of explaining the myriad of types and their pros and cons, I am going to give you the short cut to the best stuff and just tell you what you should use.
Wood Floors
Choose an engineered hardwood. This is the most stable, durable and long lasting choice for hardwood. You can use it on whatever type of foundation/sub-floor you have. The substrate of the flooring is a composite wood product with layers of wood veneer on top. The durability is achieved by layering the veneer crisscross on each other. This keeps it from cupping or coping which is a common problem with standard hardwood flooring.
Tip – Engineered hardwood is what I have described above, don't get it confused with laminate wood flooring which uses an image of wood on its surface – it's not a good choice.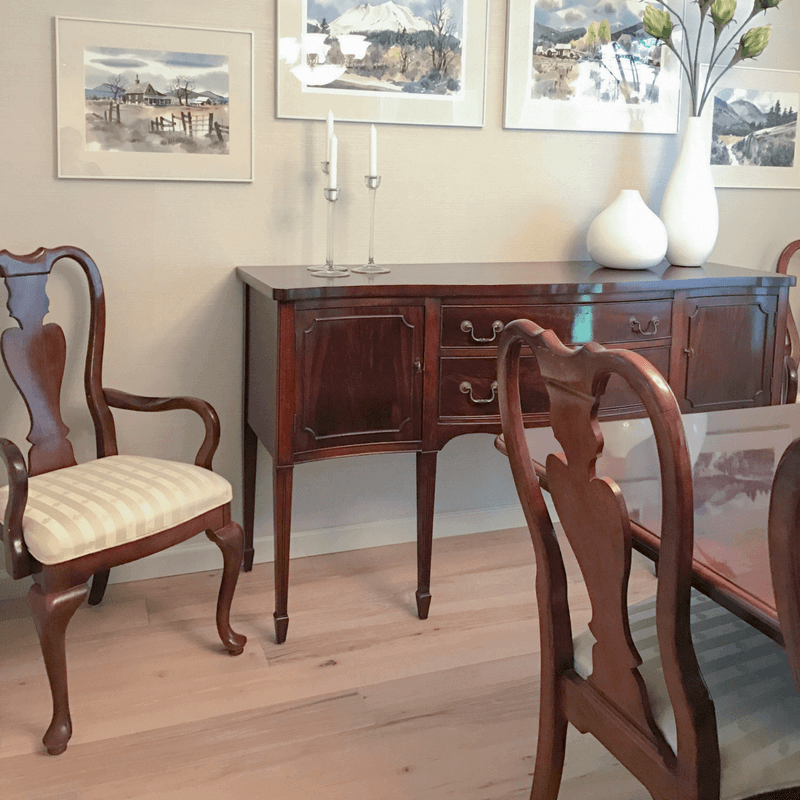 Bonus Tip: Want a wood look, but a product that is much more affordable and much more durable? Use Luxury Vinyl Planks. We use this product almost exclusively  and look at Bruce's project here to see how great it looks. 
Carpet
Choose a 100% wool carpet. The price of wool has declined considerably over the past few years, making it comparable in price with Nylon. But wool is SO much better. It is a natural renewable fiber, it naturally repels stains because of the lanolin, and it will last for a very long time. Masland Carpet makes a line of wool carpet called Nature Thread which is comprised of multi-colored yarns in natural tone on tone variations. I know I'm a "beige basher", but you should use a shade of neutral beige in your carpet and wool is the best choice. And I think a loop pile is the most practical.
Tip – Broadloom is wall to wall carpet and a rug is an area rug.
Tile
The only room I suggest using tile is the bathroom. Visit lots of tile showrooms (not the big box home improvement stores) and ask lots of questions. Whether you choose ceramic, porcelain, or natural stone (save glass for the walls) is a personal preference. They all work the same.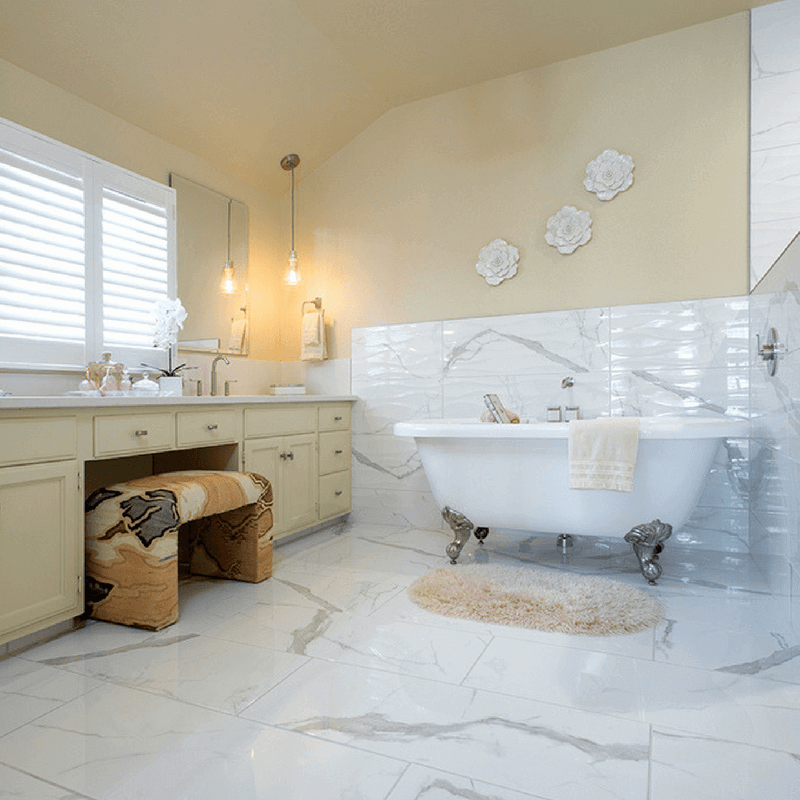 Paint
Let's move up the walls and talk about PAINT. There are many brands of paint, but I always specify Kelly-Moore or Sherwin Williams. These are the paints that painting contractors use, so it's easier and cheaper to go with them. If you're doing your own painting, these stores have great sales representatives to help you get just the right paint.
The sheen of your wall will depend on the room. A flat sheen will disguise a poorly textured wall and with the durability of today's paint, a flat sheen will clean just as well as an eggshell or semi-gloss. However, eggshell or semi-gloss should be used on doors and trim and wet rooms only.
I know, I know – I said I wasn't going to tell you what colors to pick, but here are my favorite neutral colors for walls.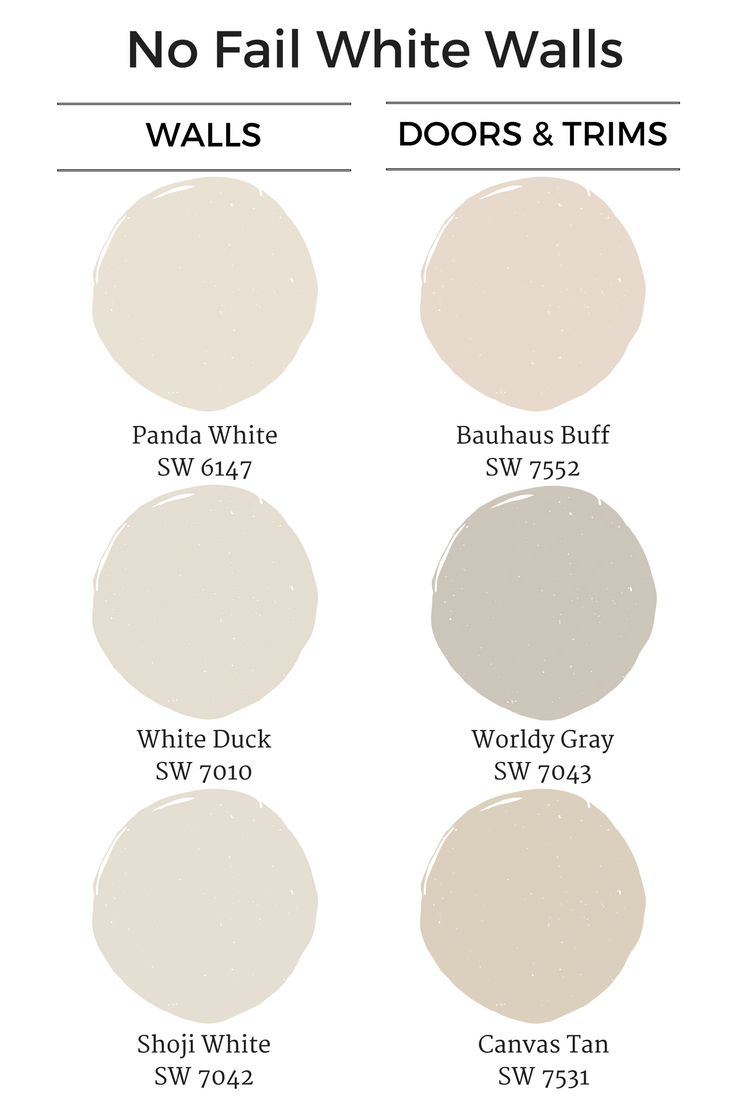 Tip: One gallon of paint will cover about 400 square feet of wall
Window Coverings
Ahhh, WINDOW COVERINGS – this is the one area that most people make the mistake of trying to cut corners, but you need to fork out the dough and dress up your windows. Forget those inexpensive vinyl blinds – no, no, no! And if you are going to purchase ready-made drapery make sure they have the weight and volume to hang nicely. Please don't install wimpy drapes.
These are my three favorite styles of drapes:
Pinch pleated and color blocked panels glide easily back and forth on modern ring and rod hardware.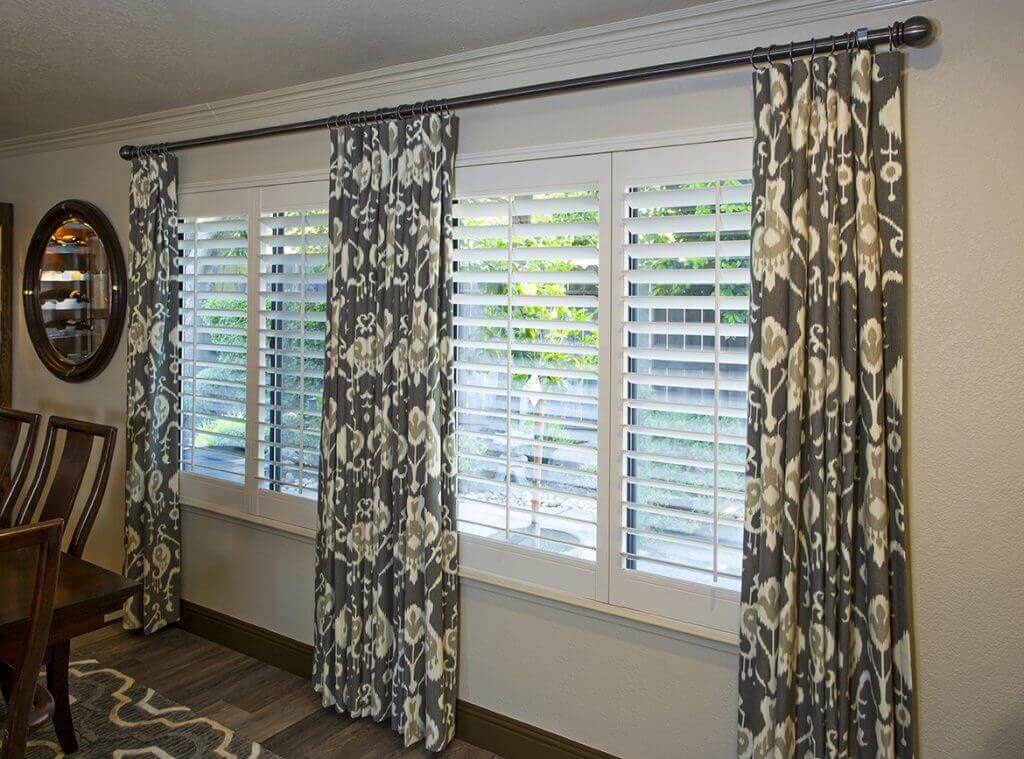 Reverse pleated drapery with a patterned side panel and metal holdbacks make an elegant statement.
Grommet topped drapery panels held back with coordinating fabric tiebacks are perfect for your contemporary space.
How to Interior Design a Living Room – WHAT'S MY LIGHTING?
Since we've lived with residential lighting all our lives, it's sometimes difficult to stray from conventional lighting design, but try to consider residential lighting from a fresh approach. It's best to have a balance of all light sources to create interest.
There are two types of light sources – daylighting and artificial lighting. It is difficult to control daylighting, so we focus on artificial lighting.
Artificial lighting is typically described as:
Ambient – general-purpose lighting like recessed downlights
Accent – low-voltage lighting to illuminate artwork, architectural elements or furniture
Focal – chandeliers, wall sconces, and table or floor lamps
Task – provides lighting for extended period visual tasks such as reading or desk work
The idea is not necessarily to have fixtures that are out of the ordinary, but to have layers of light to add character to your space. In our example room, ambient lighting could be achieved with sconces , table and floor lamps, and recessed downlights to provide the first layer of overall light. Focal light could be provided with a chandelier and accent lights in bookcases or put up lights behind plants which are the second and third layers.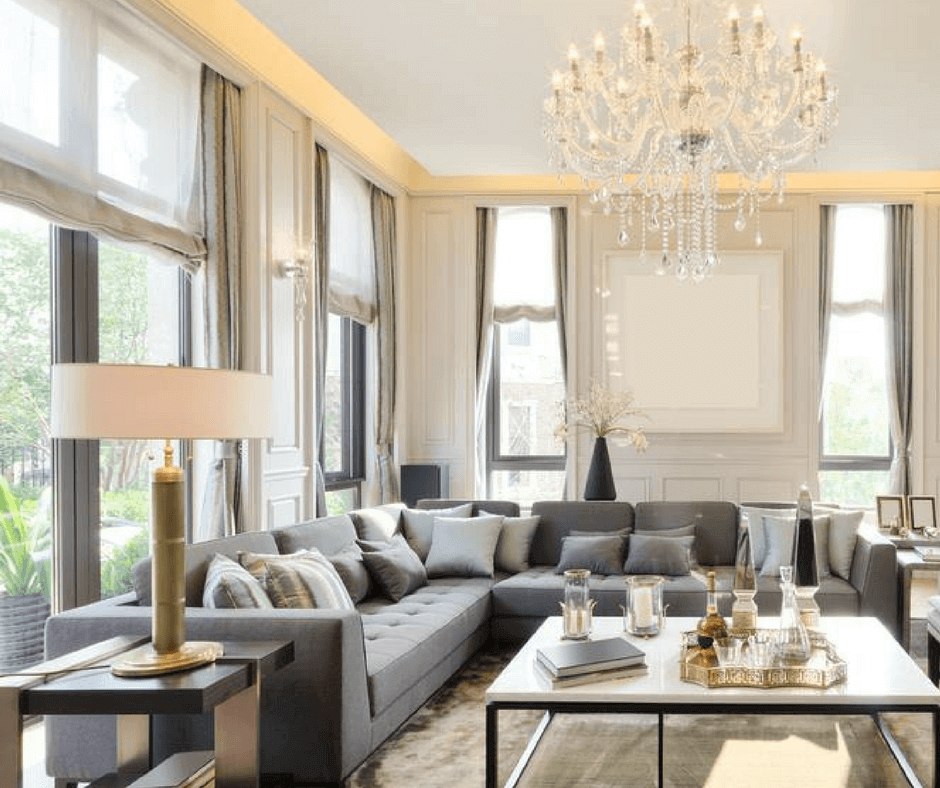 TIP: At least one room in your house has to have a chandelier. Add the length and width of the room in feet and this number, in inches, should be the diameter of your chandelier. A 12' x 12' dining room should have a 24 inch wide fixture.
How to Interior Design a Living Room – DIY OR DDIY?
Do you think you can do it yourself? I gave you a lot of information, but there is so much more. So here is my opportunity to pitch my services and you can say "DO IT DESIGNER!"
Here's why you need an interior designer – not just any interior designer, an interior designer who is also a general contractor. As your Design and Build professional, I will create designs that effectively use your space for your intended use and needs all within a budget that reflects the true investment you want to make.
Whether you need new furnishings and paint, a total tear-down and remodel or something in between, I make sure you're in compliance with all of California's Building and Fire Codes when I prepare the necessary plans and drawings for your building permits and bids.
The most compelling part is that I have a professional education in interior design and I am a Certified Interior Designer. This means that I must have continuing education each year, keeping me current all the latest rules, regulations, technology, and trends. As a bonus, my former career as a Certified Public Accountant gives me the skill set to manage your project from beginning to end.
But wait, there's more!! I've given you a few resources that are accessible to the public, but I have access to "to the trade only" vendors giving you the greatest selection and best price point of furniture, fixtures, and equipment.
My services can help you save money, time, and frustration. It is that simple. Go here to learn about my services and be sure to hop on my mailing list to be the first to hear about a new services I will be launching in April.
Oops, I almost forgot, here is your PDF of my favorite online resources.