How to Prep Your Guest Bedroom Design for the Holidays
I know that summer just ended, but if you're like me, you're already thinking about the holidays and getting your house ready for guests. The guest bedroom is my favorite room, because it always looks put together and pretty.
Whether you're starting from scratch or freshening up your existing guest bedroom design, have a checklist handy so you don't forget a single thing.
Checklist (See link below to get a printable version)
What bedroom is this and where is it located?
This may seem like a silly question, but we recently worked on a home that had three guest bedroom designs and we easily became confused about which room was which. We named them based on their locations – pool bedroom, hall bedroom, and guest suite (because it had its own bathroom).
What size bed do you want (or will fit) in this bedroom?
(see link below to get your printable version)
King
Cali king
Euro king
Queen
Full
Twin
I'm not sure why we needed so many variations on the king bed, but it makes a big difference in cost—especially with the varying sizes of linens and coverings when your are planning your guest bedroom design.
What style of bed do you want?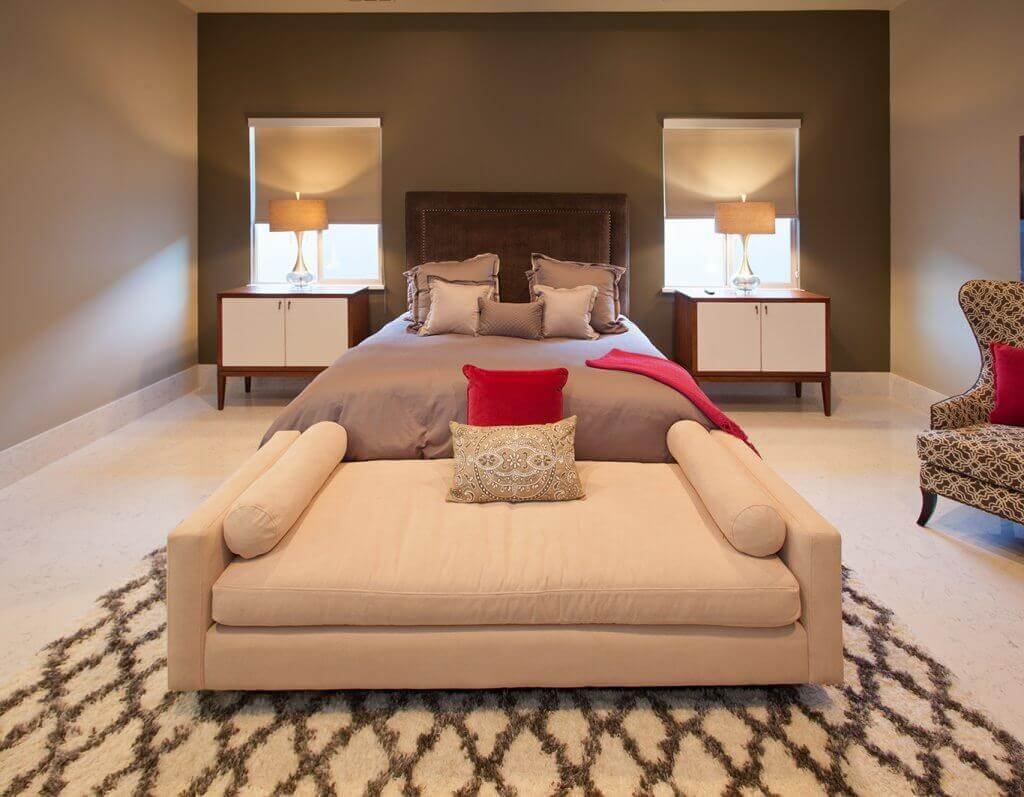 Headboard
Footboard
Side rails
Bunk beds
Padded wall
Four poster bed
Wooden bed
Antique bed
We like a padded headboard with padded side and foot rails for guest bedroom designs or any bedroom designs for that matter.
Will you have a TV in this room?
Wall mount
Hidden in a cabinet
TV stand
Pop-up TV
Be sure to create a floor plan first, so you know where you'll put the TV. You might be limited by where you can locate cabling and electrical wires in your guest bedroom design.
What type of lighting do you need?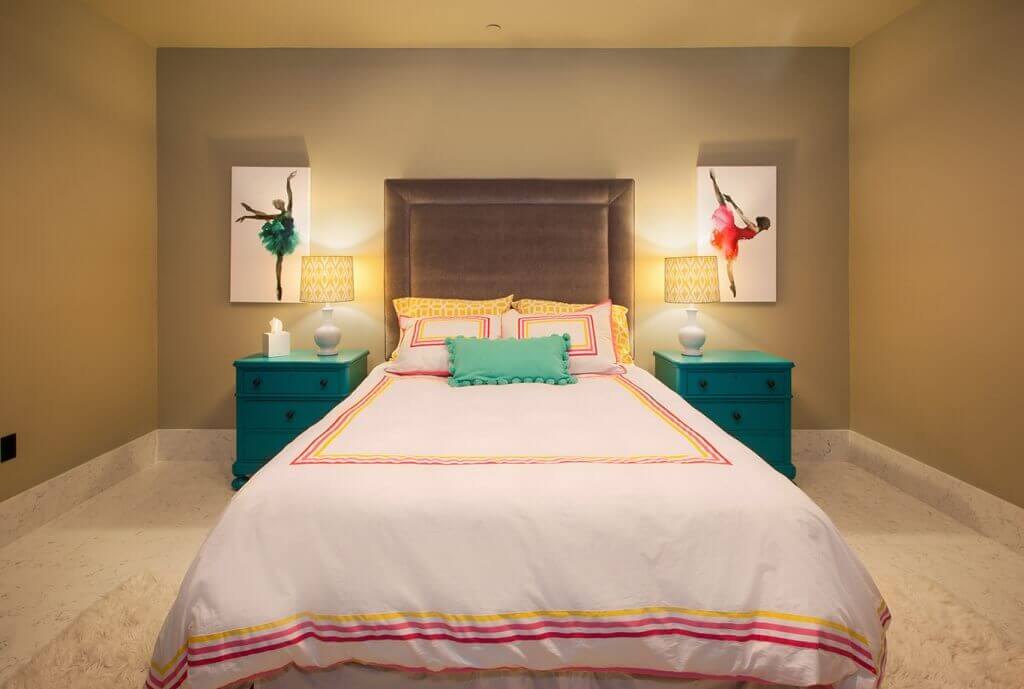 Ceiling fan with a light
Reading lights
Pendants
Chandeliers
Wall-mount sconces
Make sure you have at least three different types of light sources. We generally place a chandelier in the center of the room, table lamps on the nightstands and sconces around a mirror.
Do you need a sitting area?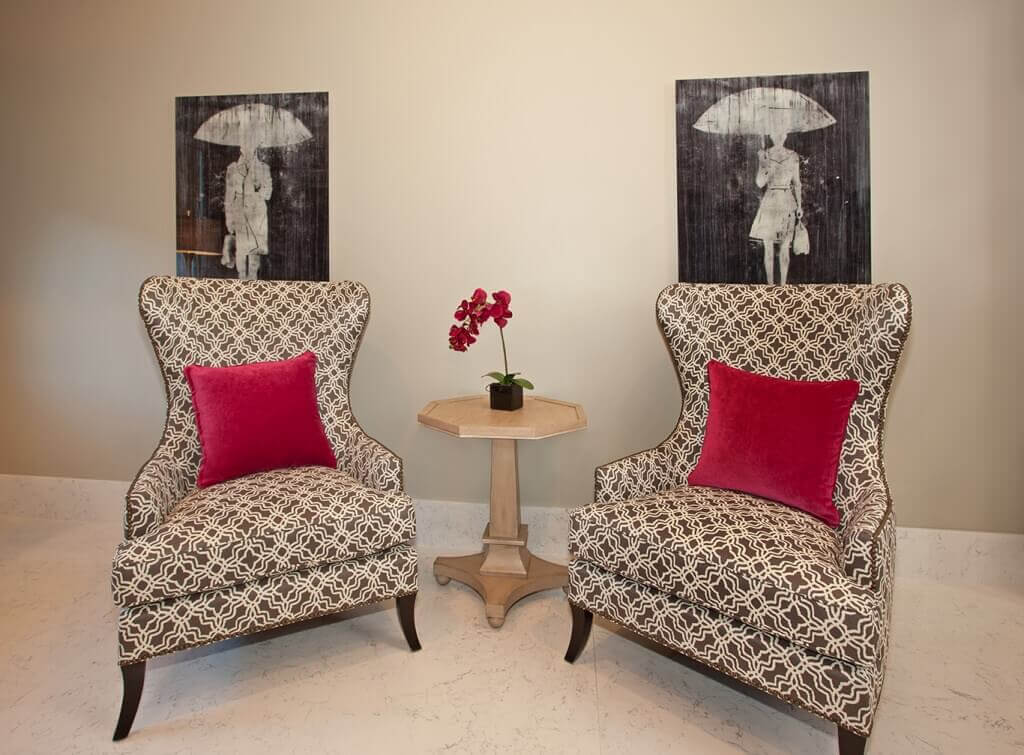 It's nice to have at least one chair, but if you have more room, a pair of chairs with a small side table is even better for guests to read or gather themselves (holidays can be stressful for some people and quiet time is key to relaxing in your guest bedroom design).
What type of window coverings do you want?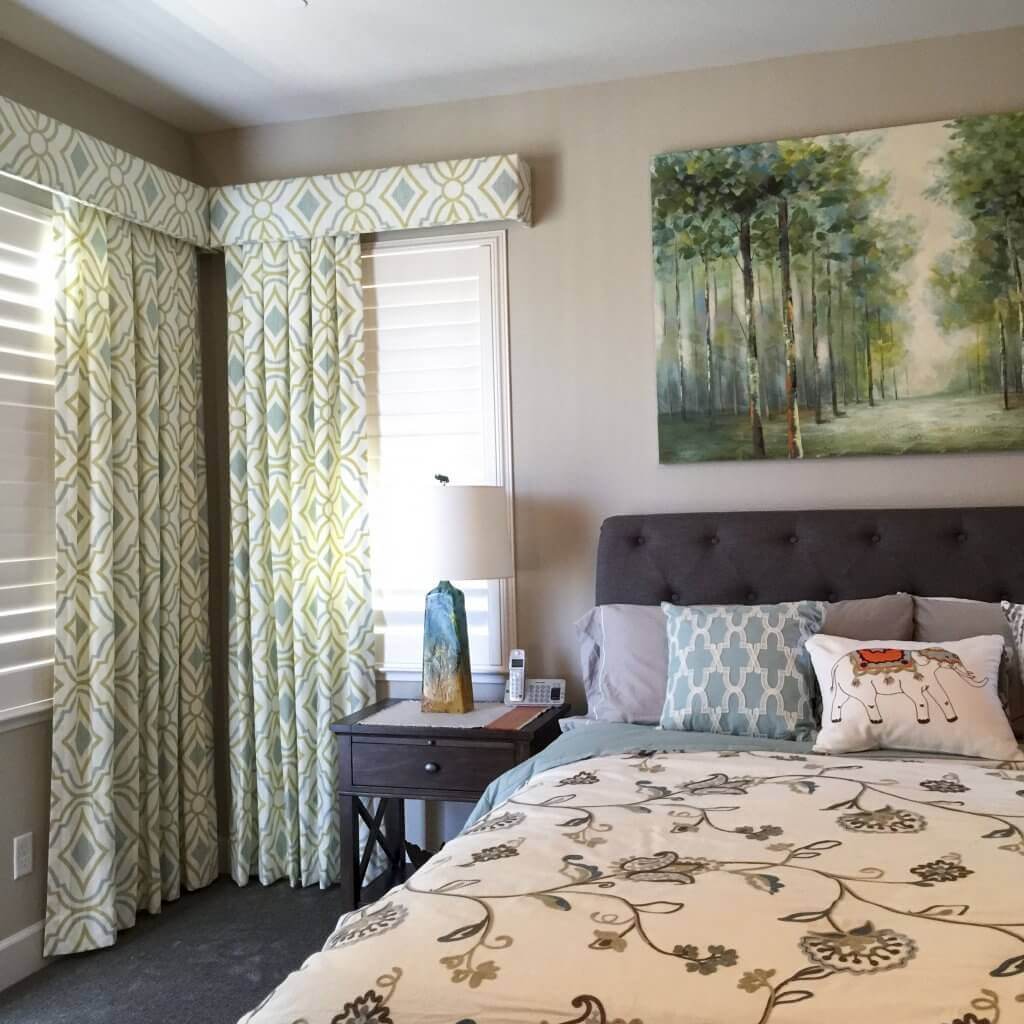 Drapery panels
Roman Shades
Blinds
Roller Shades
Valance
Cornice
…or a combination
Also, consider adding blackout lining—sometimes all that partying makes us want to sleep in (wink, wink).
What type of bedding do you want?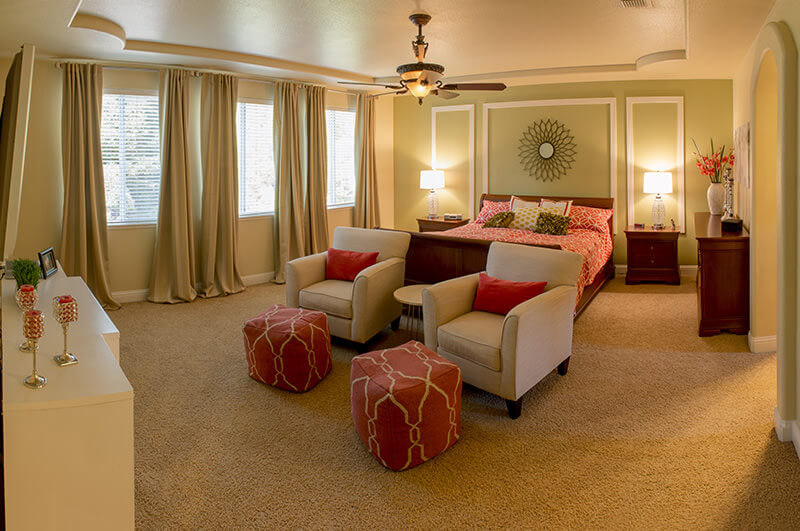 Duvet
Coverlet
Comforter
Throw
Pillow shams
Euro pillows
Accent pillows
Lumbar pillows
It's always a good idea to get coordinating pillows and linens in a variety of colors and patterns. Be sure to add texture in a chunky, crocheted throw for a nice, welcoming feeling.
What Type of Wall Decor Do You Want?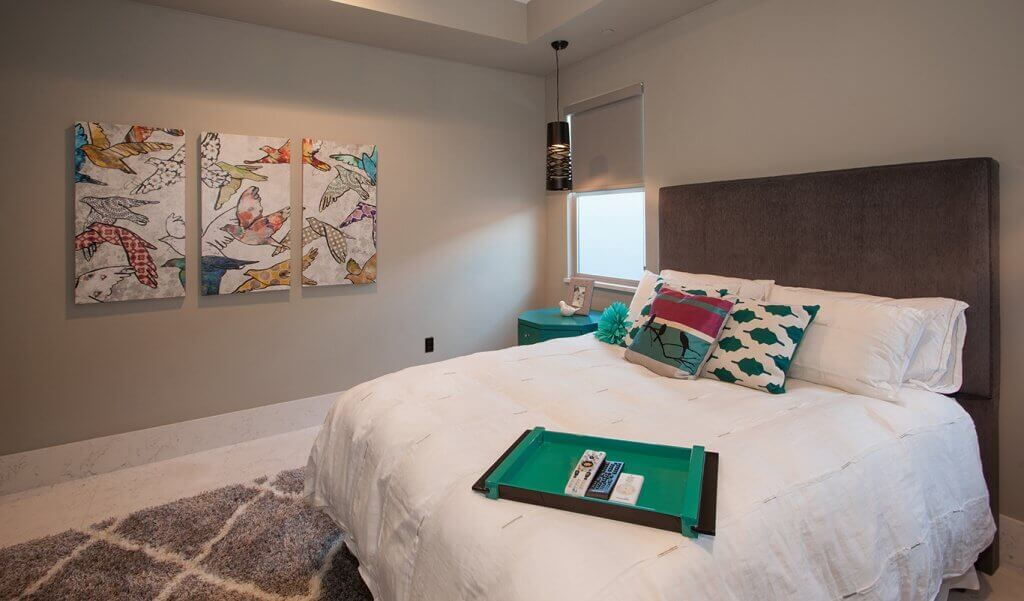 Artwork
Canvas
Art Decor
Prints
Photographs
Portraits
We like to have a mix of painted artwork, wall decor, and personal photographs.
Download graph paper here to measure your room and make notes where electrical switch and outlets are located. Indicate the location of the windows to ensure you have enough space for furniture (one square equals 1 foot).
Consult with this Quick Reference Guide: Bed Sizes and Dimensions (sign-up here to get a printable version)
[gravityform id="23″ title="true" description="true"]
If you need more help decorating your guest bedroom, we are at your service! Check out our affordable online design services and easy shopping on our Shop the Look site (curated designs already for you to buy NOW).