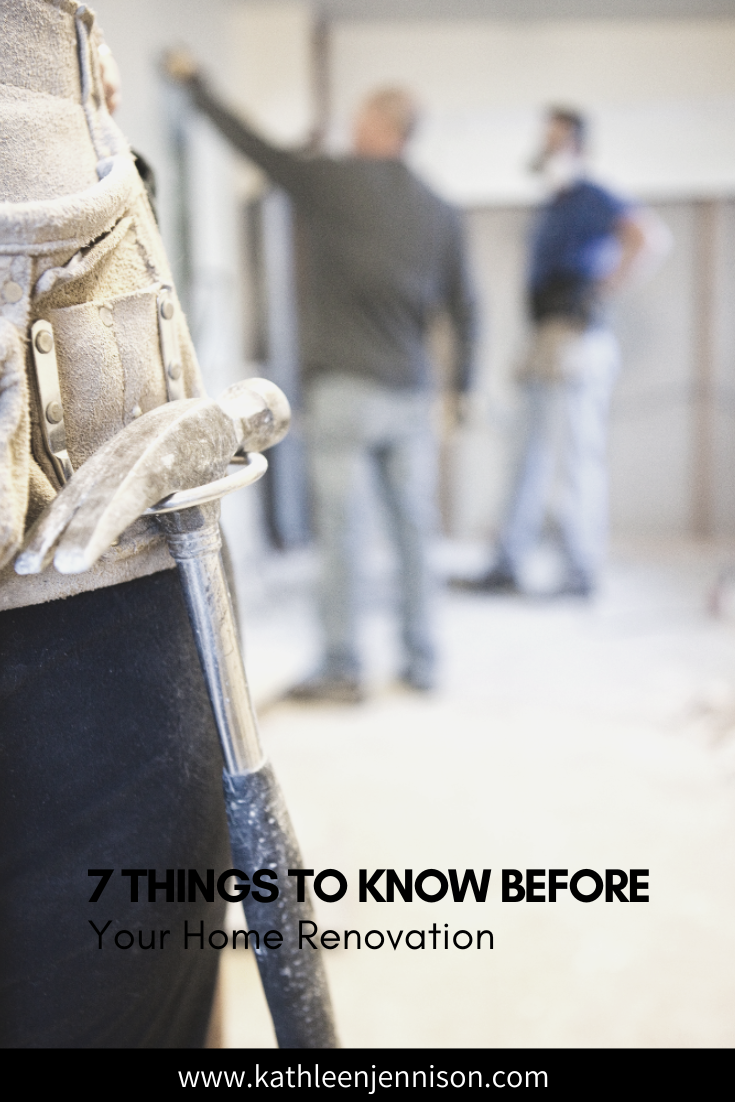 Home renovations are full of excitement and anticipation. Your mind is overrun with thoughts of finally cooking meals in your dream kitchen, basking in your spa-like bathroom retreat, or simply enjoying a beautifully updated home. But the road to your final result involves many decisions and proper planning.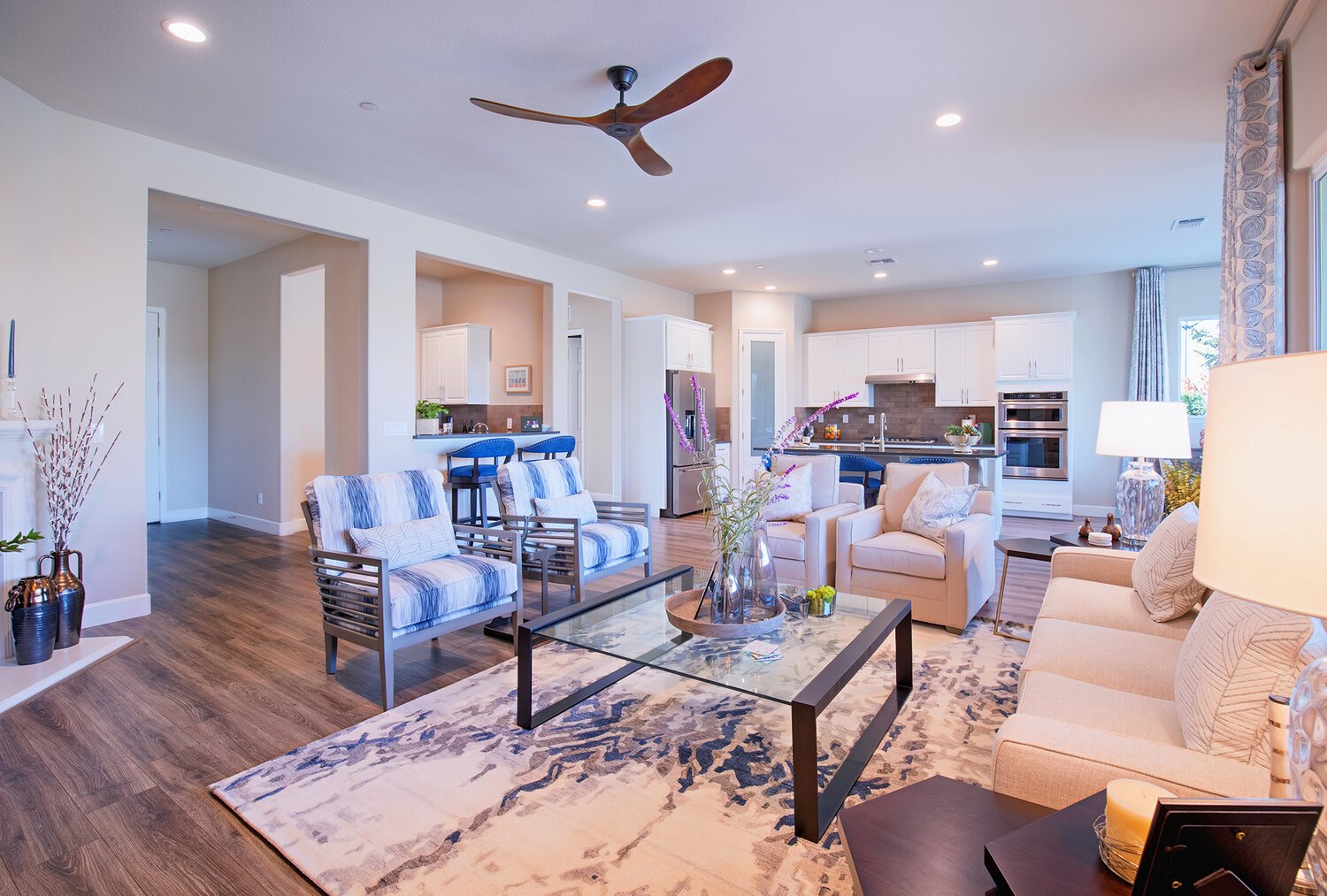 Fortunately, there are practical ways to set yourself up for success from the start. And today, I'm sharing them with you. Let's take a look at some essentials to know before beginning your home renovation and, most importantly, how an interior designer will save you time, money, and headaches.
#1. General Contractors are Not Interior Designers
It may seem obvious that your GC will need to know every material selection upfront, but perhaps you aren't prepared to make each of those decisions yourself. While your contractor is an essential member of your renovation team, they generally aren't trained in design.
What happens to many people is that they will find themselves rushing in and out of showrooms, scrambling to piece together cohesive selections for cabinets, tile, and flooring. This is usually when overwhelm sets in and often when they reach out to us. Fortunately, there's a better way: hire a designer.
With an Interior Designer: To avoid last-minute decisions and a disjointed look, hire an Interior Designer first. If you enjoy DIY projects and don't want hand-holding through the process, virtual interior design would be a great fit. With this service, you'll get a comprehensive design plan with all your selections to easily and confidently hand over to your GC.
#2. Appliance Amperage Matters
I remember when someone told me they were going to rewire the electrical in their whole kitchen to fit their new 50A range appliance. When I asked them why they didn't just look for a range with the same amperage as their existing kitchen (30A), they were stunned. They simply didn't know it was an option.
This is just one of many situations that take place when homeowners manage their own renovations without expert guidance. Without a professional to consult, it's impossible to know what you don't know — and this one simple decision to not rewire their kitchen and purchase a lower-amperage appliance saved them tens of thousands of dollars!
With an Interior Designer: When it comes to appliances, it's better to buy an appliance that fits your kitchen's existing amperage. This will save you both time and money. More importantly, compound this smart idea by hiring us as your design and renovation consultant so we can give you smart advice all project long. You won't regret it.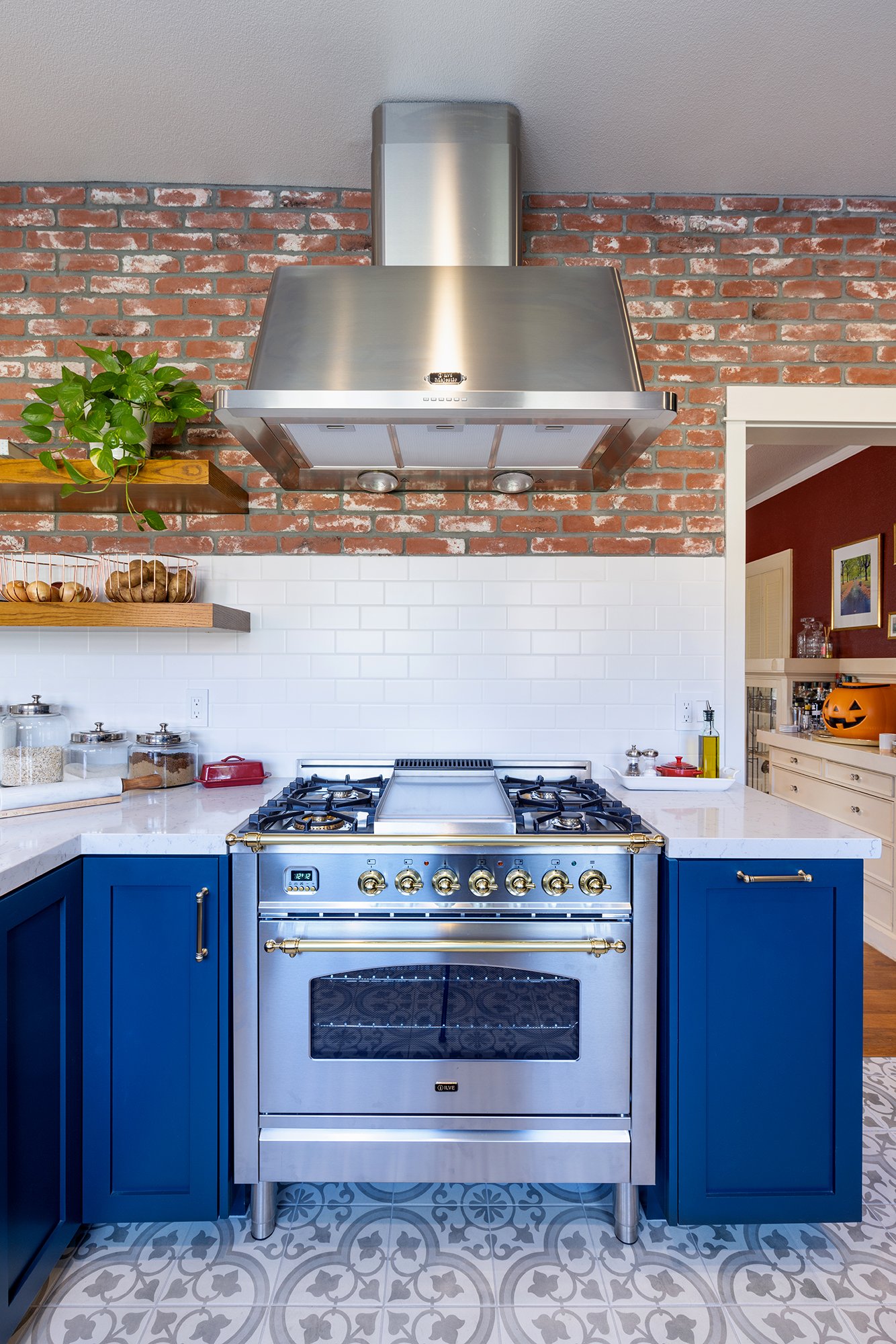 #3. Tile Selections are Not One-Size-Fits-All
When it comes to tile, the options are plentiful. Not only that, but various types have specific, recommended uses – and they're not always obvious. For example, you may purchase a glass tile you love, only to have your tile setter inform you it isn't well suited for your kitchen backsplash. Now you'll have to return the tile and choose a replacement…all while crossing your fingers that it's the proper selection.
With an Interior Designer: Your designer will guide you to selecting tile options based on the room type, location, whether there is water in the vicinity, your budget, and more. We'll also help you coordinate that selection with the other materials and colors in the room so that it looks cohesive and functions beautifully.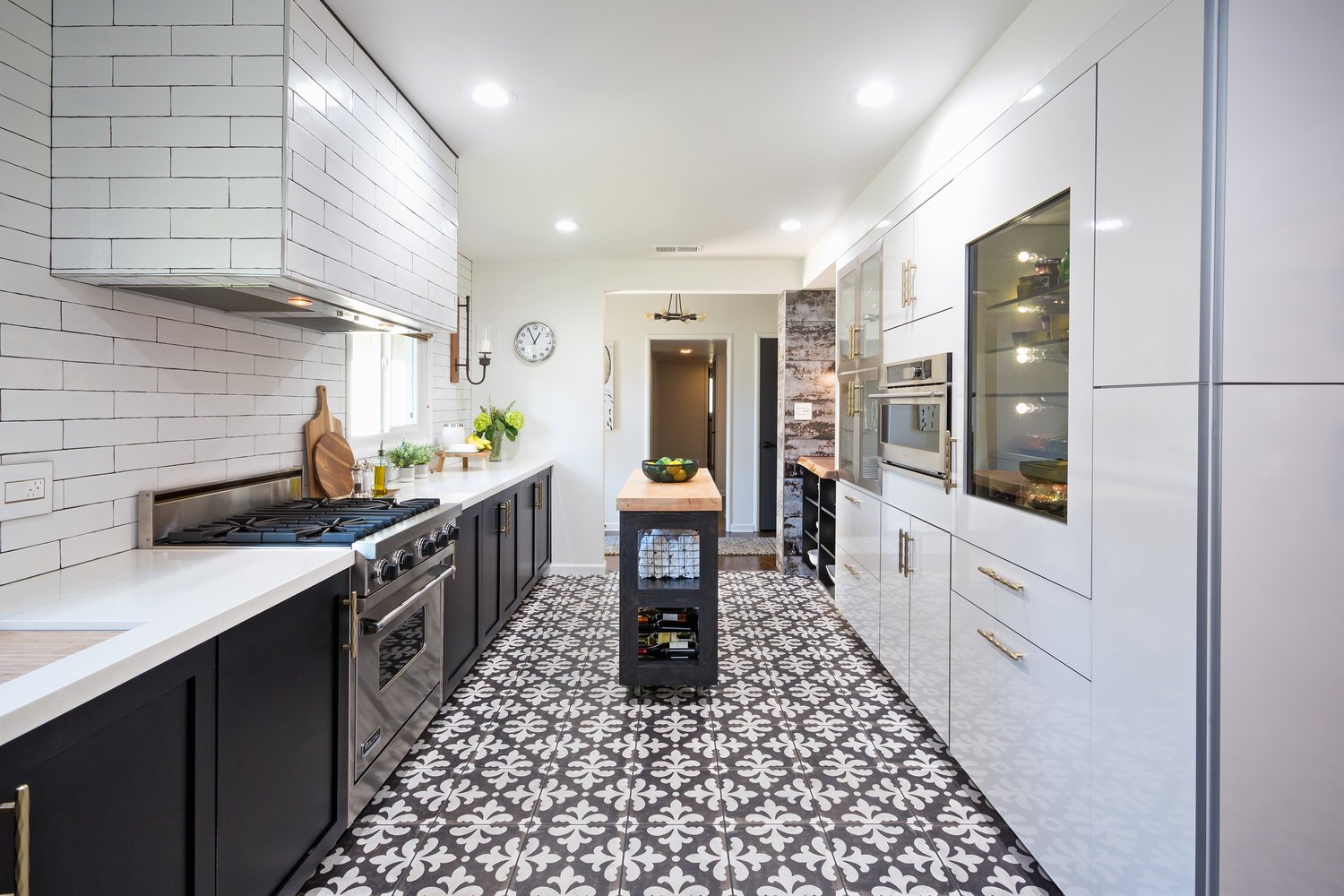 #4. Selecting Light Fixtures Takes Strategy
Saying that the world of light fixtures is vast would be an understatement. It's not uncommon for homeowners to spend hours sifting through selections, only to feel overwhelmed and utterly confused at the sheer number of options available. (What the heck are lumens and kelvins, anyway?)
With lighting, it's not only important to consider style and functionality, but also the type of lighting and where it will go. For example, adding a chandelier to a living room with a low ceiling will completely block your view through the room.
With an Interior Designer: A professional designer is well acquainted with light fixture options, specs, and proper uses. Like we do with tile, we're here to narrow down your selections to a manageable 2 or 3 choices that fit your style and space while creating a cohesive flow from one room to the nex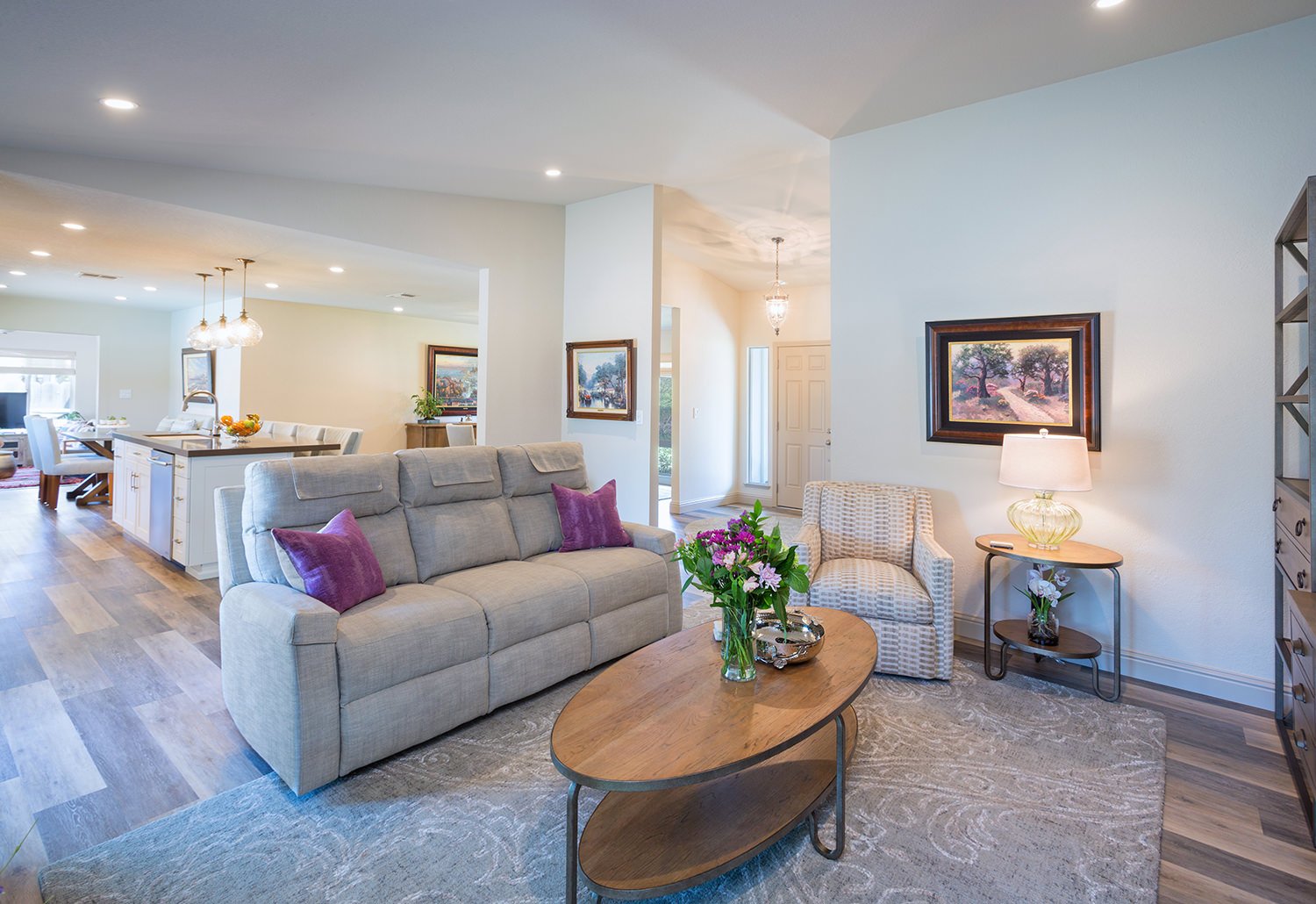 #5. Properly Scaled Furniture is Crucial
After undergoing a large-scale home renovation, there is a good chance that you will want or need new furniture. But finding a quality, comfortable piece is not as simple as stopping into a showroom and choosing your favorite. Without knowing the right dimensions and scale to choose, it's common to make a selection that is too big (forcing you to smack your knees on it for the next several years) or too small, making the furniture seem like an island in the room.
With an Interior Designer: An interior designer will choose pieces for your approval, and you can bet they'll be the perfect scale for the space and high-quality furnishings worth the investments. If you'd rather take the reins on your furniture search, we offer a virtual design service to set you up for success from the start. We'll provide a layout with exact measurements, so there will be no guessing about what will (or won't) fit during your shopping experience.
#6. Plumbing Fixtures are More Important Than You Think
Believe it or not, plumbing fixtures are very personal. You will interact with them daily, so you must plan ahead and choose the best ones. Unfortunately, it's far too common for homeowners to make a last-minute run to the hardware store and select what's on trend. But it's not long before the realization (and disappointment) that the very cool-looking rain showerhead will never rinse all the shampoo out of your hair.
With an Interior Designer: A designer will know what type of fixtures will work for you. No, we are not omniscient, but we will ask you a lot of questions about how you use your kitchen and bathroom. Then, with our professional knowledge of what's available, we will easily choose the right fixtures for your lifestyle – designed for practicality first, then style.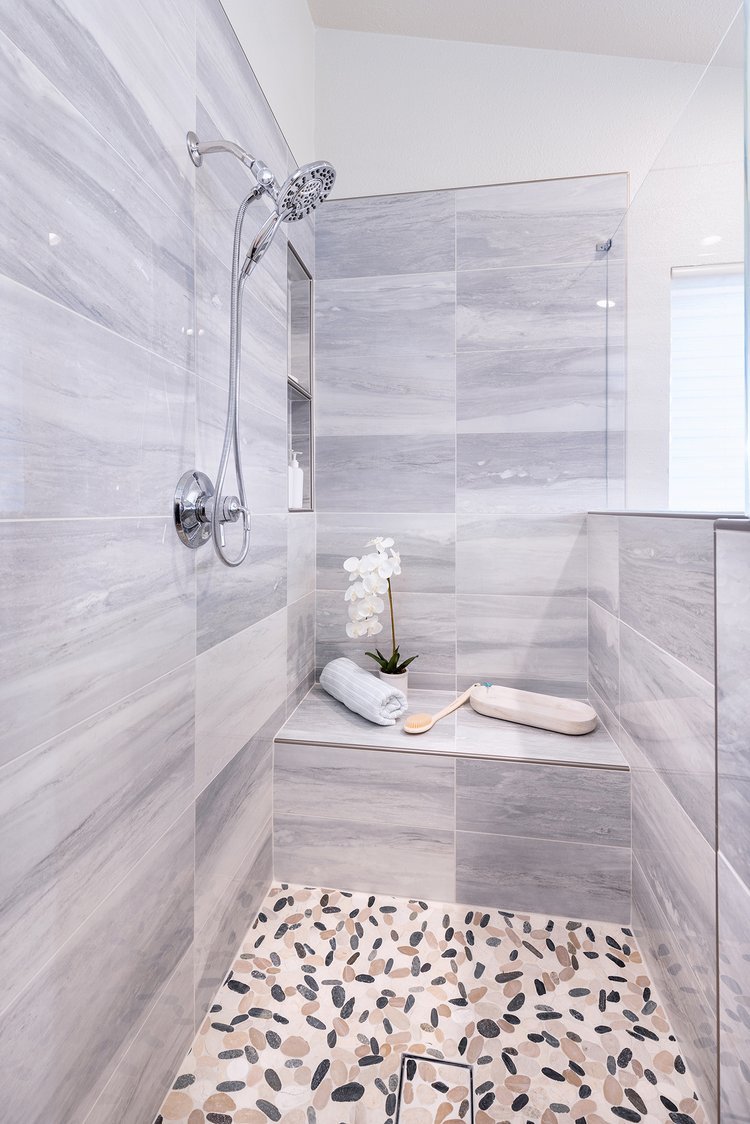 #7. There is a Right Way to Install Cabinet Hardware
There is a sea of cabinet hardware options, and it can be difficult to stay afloat. Can you mix metals? Knobs vs. pulls? Once that tricky decision is made, the next step is bringing them home for installation. I've found that many homeowners simply don't know where to place knobs and pulls. It can be confusing
With an Interior Designer: Your designer can quickly bring calm to the hardware chaos by first selecting options that will complement the overall design of your space. Next, we will draw up an elevation plan of your cabinets so that the installer (or you) will know exactly where to place each pull… And yes, we always recommend pulls rather than knobs! Why? When reaching for knobs, our nails hit and can mar the cabinet, and as we age, knobs are harder to grasp, making pulls the better option.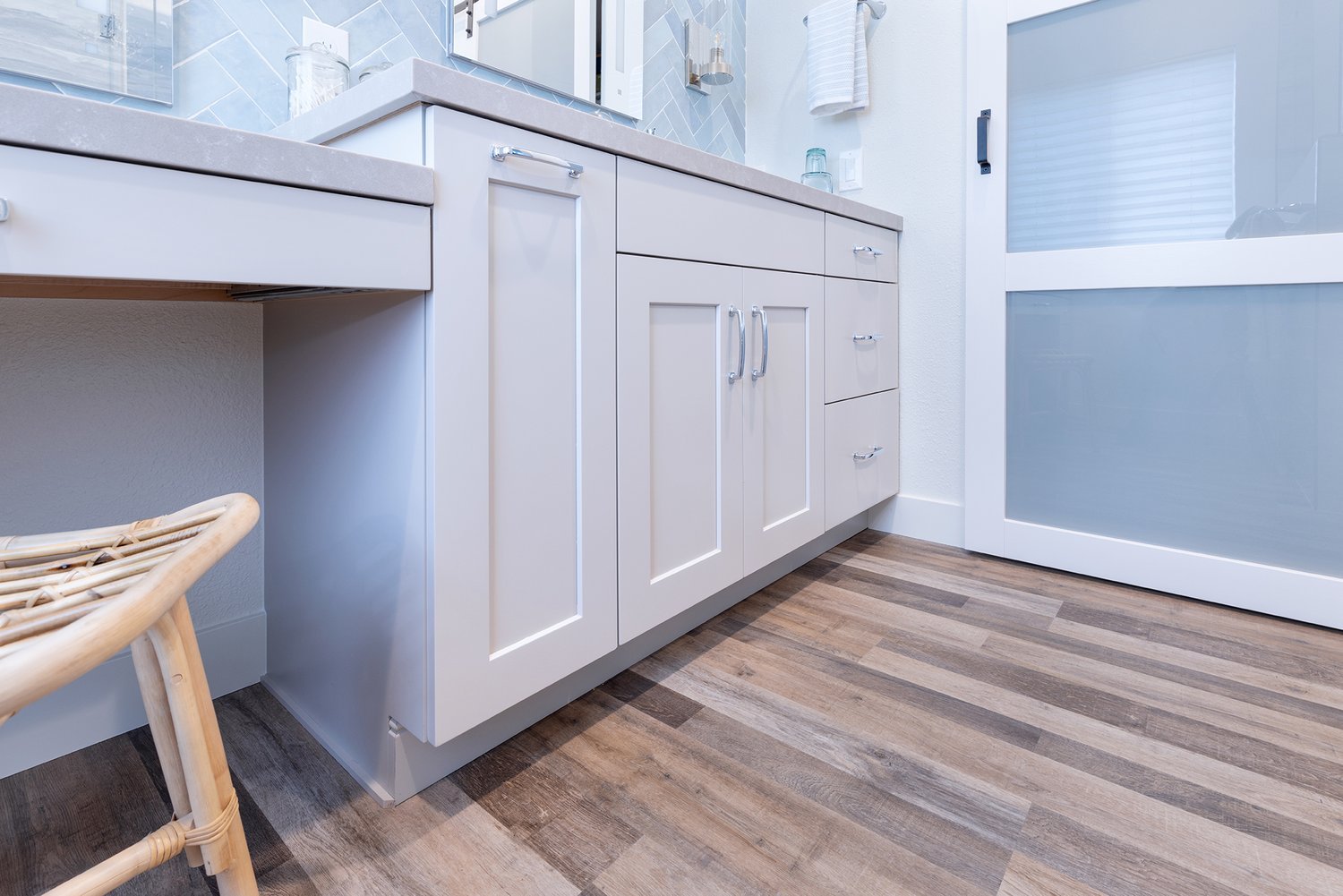 Preparing for Your Renovation
There will always be last-minute decisions and unexpected challenges that pop up during any renovation. The best thing you can do is be well-informed and prepared for the situations that can be anticipated. This way, you'll eliminate costly mistakes and frustration while knowing what to expect and having the tools to confidently make decisions…the easy way.
If you're beginning a home renovation and would like guidance, whether it's full-service design or virtual design, we'd love to help. Reach out to us here to discuss your project and see if we're a good fit
Until next time,