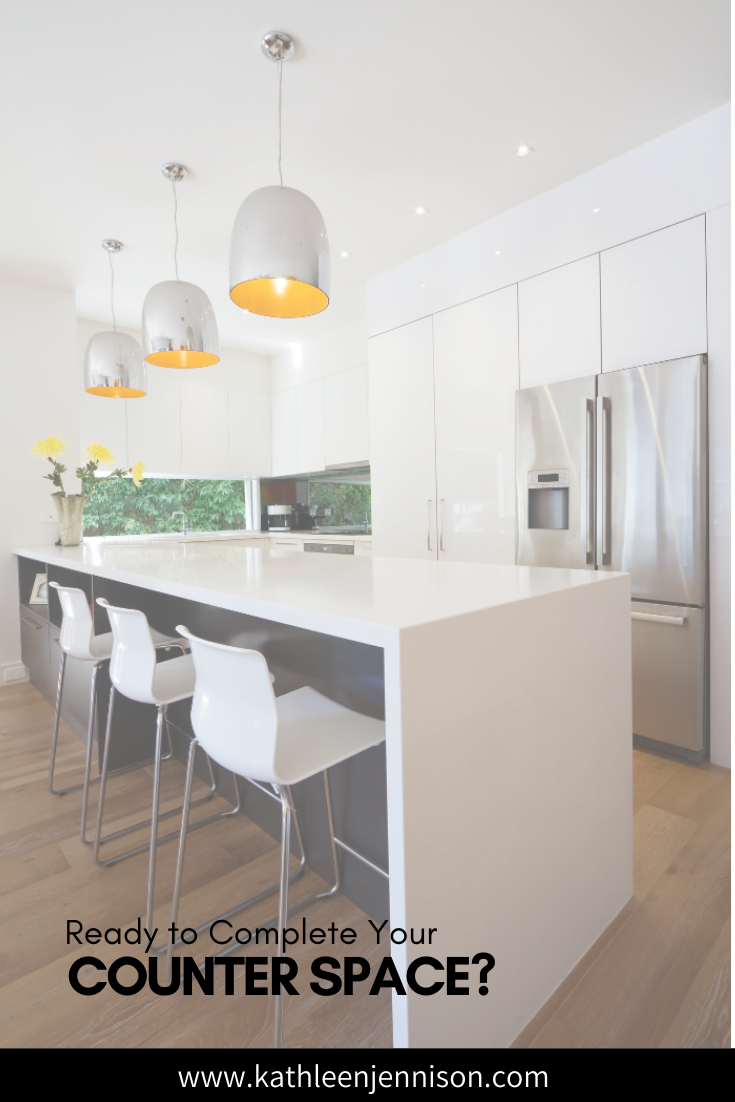 There's something so cozy about sitting tall at the bar or counter. Counter stools can make a counter inviting, whether in your home, a friend's place, or even your local pub.
While comfort is key, so is style. That's why I want to share my top five picks for mid-century modern counter stools from my private collection. Which one is your favorite?
Oslo Counter Stool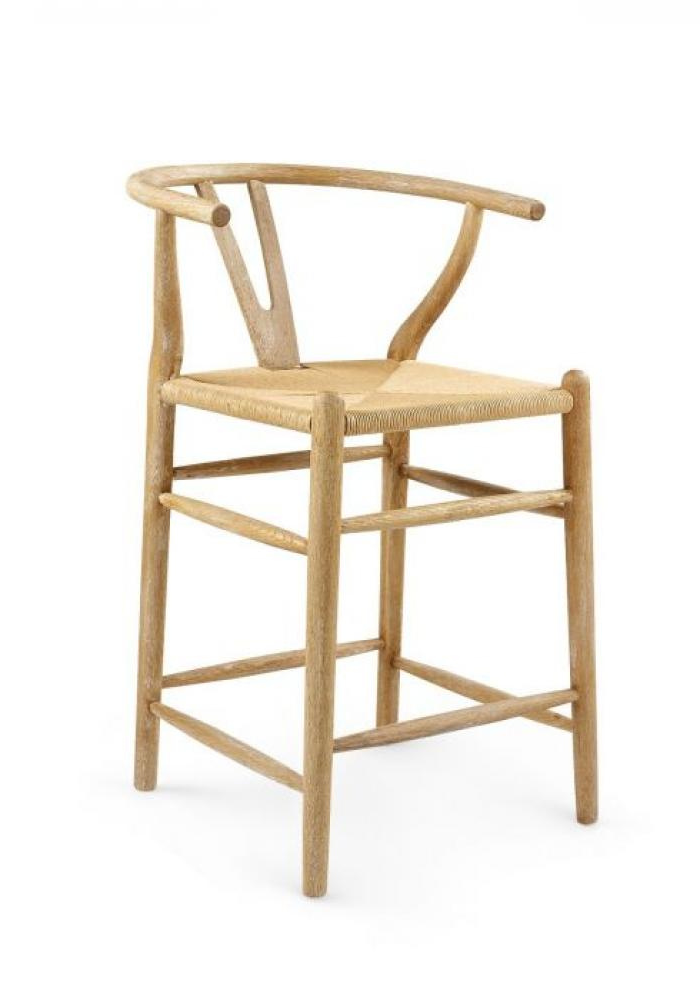 The Oslo Counter Stool is a classic wishbone style. The Oslo Counter Stool's charm has made them a popular choice with a natural finish throughout the generations. Starting in the 1950s, the heavy sculptural form of this style made this a timeless favorite and one of the most comfortable chairs for counters.
Our take on this classic is handmade of solid oak with organic, stem-bent curves, tapered stretchers, a natural rope seat, and great limned finishes.
21.5w x 22.5d x 35.5h
Limed Oak Finish
Rope Seat Get it here.
DSW Black Leather and Mess Counter Stool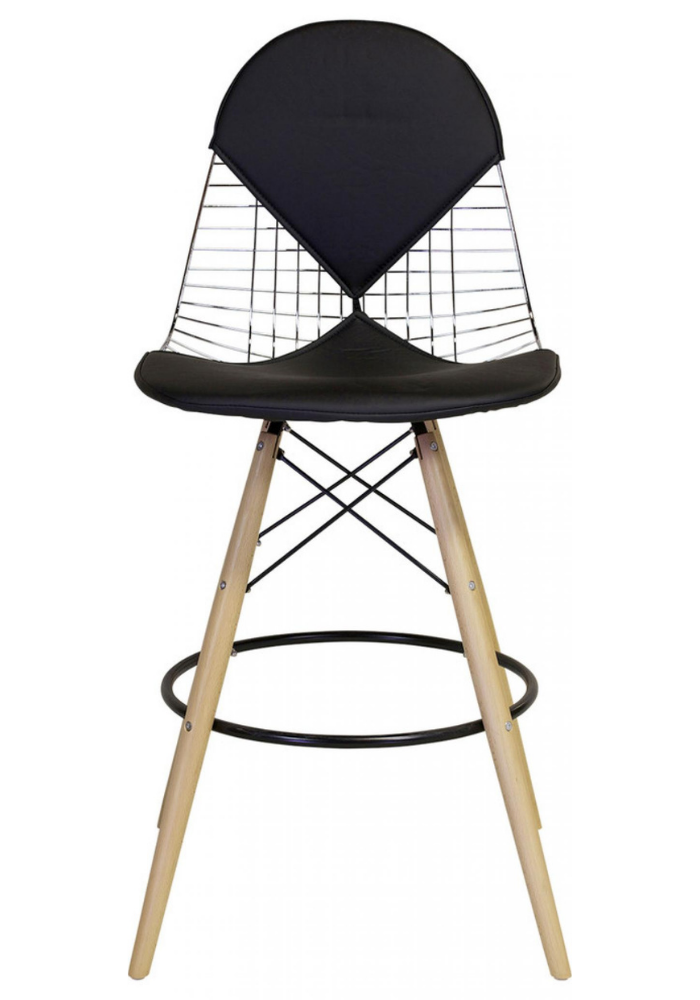 The inspired Midcentury Modern DSW Counter Stool takes the classic stool designed by Harry Bertoia in the 1950s. The DSW Stool exudes chic comfort, designed with an elegant steel frame and curved seat.
This style raises the bar when it comes to stylish modern seating. The classical style DSW Stool ensures quality, comfort, and casualness to your living space.
20″w x 26″d x 44″h
Black Leather/Stainless Steel/Beech Wood Get it here.
Satine Counter Stools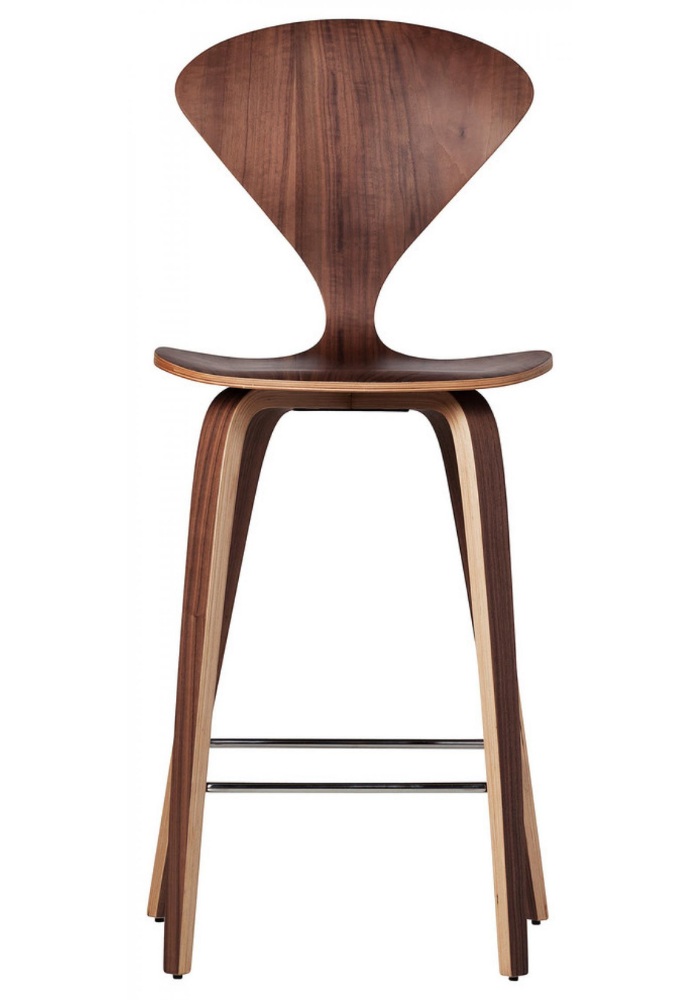 This is the perfect set if you are looking for an iconic replica style to complete your counter space. The Satine Counter Stool is a tribute to the original minimalist design with organic materials and a functional structure.
These stools effortlessly fit into any interior space, with it's simple yet graceful look. It's comfortable and perfect for modern, natural, and minimalist.
18″ w x 20.5″ d x 38.5 h
Molded plywood, walnut veneer Get it here.
Beaufort Counter Stool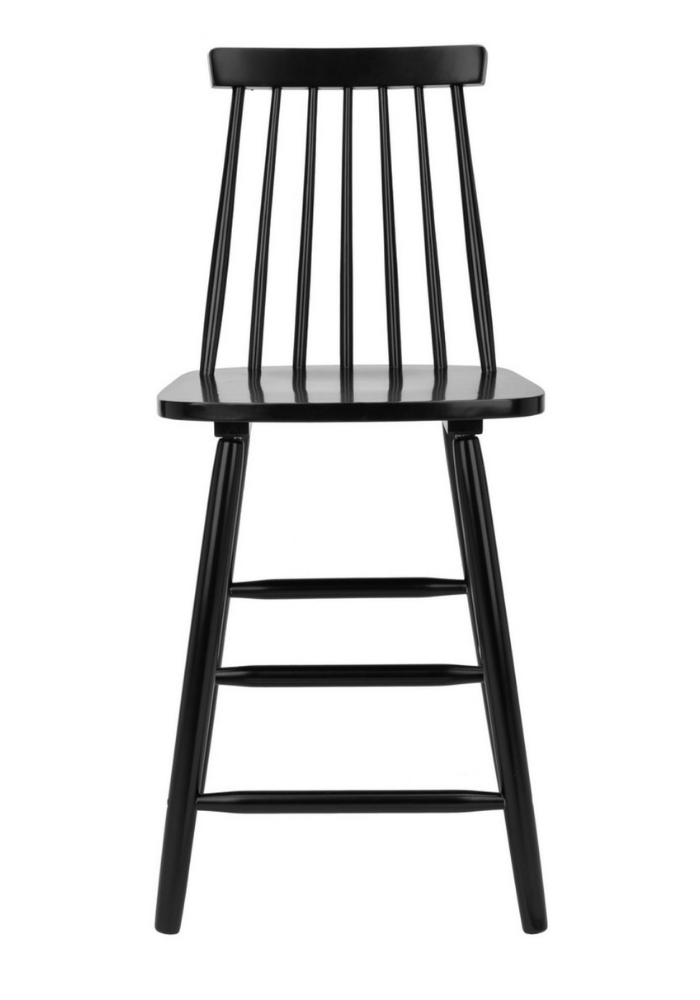 Smartly designed to complement today's discerning decor preferences, the Beaufort Counter Stool is modern and timeless.
An iconic spindle back pairs perfectly with the subtle curves of its rubberwood frame, with a rich black finish giving Beaufort a touch of modern style.
17.52″w x 17.60″d x 24.00″h Get it here.
Cruise Counter Stool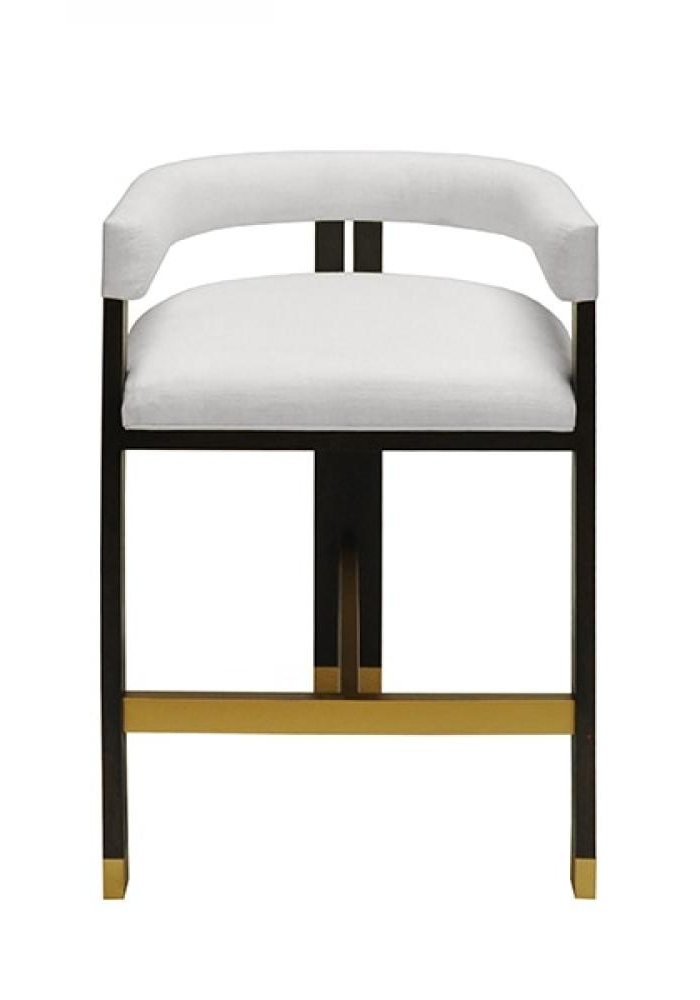 The perfectly tailored barrel-back Cruise Counter Stool is in crisp white linen upholstery. The keyhole back exudes mid-century modern style and attitude. This highly sought-after silhouette is perfect for an elegant feel with a rich espresso wood finish, tri-leg design, and brass hardware.
33″h x 23″w x 23″d
Oak Wood and White Linen Upholstery Get it here.
Handpicked Timeless Stools
These stools are the pillars of a welcoming space– made for comfort, aesthetic, and timeless charm.
I created this collection just for you, with top-rated styles that are a perfect touch of mid-century modern to complete your counter.
Ready to design a home that feels comfortable, stylish, and personal? We can help. Reach out to us, and let's chat.
Until next time,

Disclaimer: This blog post may include affiliate links that will earn me a small percentage on any purchases at no additional cost to you. Thank you for your support!